Thursday
PLAYTIME 7:30 p.m. Jacques Tati's gloriously choreographed, nearly wordless comedies about confusion in an age of high technology will be screened. $8. Museum of Ventura County, 100 E. Main St., Ventura, www.venturafilmsociety.com.
Friday
CALIFORNIA LUTHERAN UNIVERSITY STATE OF THE UNIVERSITY ADDRESS 11:30 a.m.-1 p.m. Dr. Chris Kimball, University President, will deliver a keynote address highlighting the current priorities, plans and progress for the private liberal arts school in Thousand Oaks. $45. California Lutheran University, Lundring Events Center, 60 W. Olsen Road, Thousand Oaks, www.conejochamber.org.
VILLALOBOS BROTHERS & LAS CAFETERAS 7 p.m. Contemporary Mexican ensemble the Villalobos Brothers will perform their brand of Mexican folk music with Los Angeles based Las Cafeteras. $25-35. Oxnard Performing Arts & Convention Center, 800 Hobson Way, Oxnard, www.oxnardperformingarts.com.
Saturday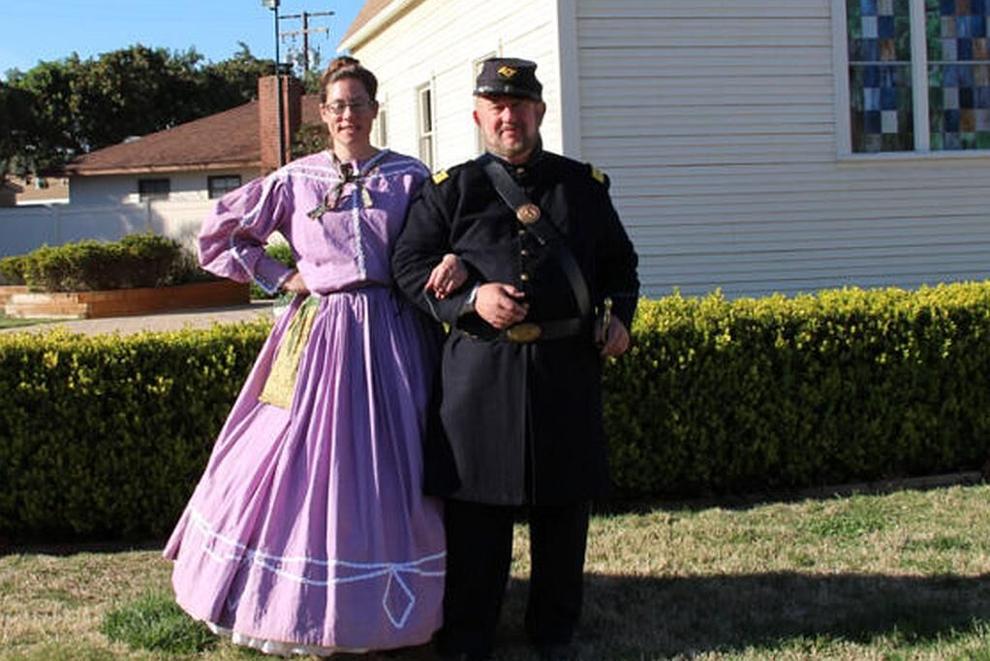 THE AFRICAN CHILDREN'S CHOIR 7:15 p.m. The African Children's Choir melts the hearts of audiences with their beautiful voices and lively African songs and dances with a program that features popular children's songs, traditional spirituals and Gospel favorites. Our Lady of Assumption Catholic Church, 3175 Telegraph Road, Ventura, 805-642-7966.
FLY FISHING AND CASTING THE FLY ROD WORKSHOP 9-11 a.m. The Sespe Flyfishers of Ventura will be conducting an introductory class on fly fishing and casting the fly rod for first timers and experienced fishers alike. Chumash Park, Petit and Waco, Ventura, www.sespeflyfishers.org.
FRIENDS OF THE LIBRARY BOOK SALE 10 a.m.-2 p.m. Friends of the Blanchard Library will host this sale featuring used books at reasonable prices. Blanchard Community Library, 119 N. Eighth St., Santa Paula, spfotl@gmail.com.
STEVE STOCKS "REMINSCENCES DURING WWII" 11 a.m.-12:30 p.m. Educator Steven Stocks will be speaking on the topic of his experiences as a Coast Guard Sailor during World War II in the Pacific. Port Hueneme Historical Society Museum, 220 Market St., Port Hueneme, 805-488-0585.
THOUSAND OAKS DANCE CLUB FEAT. THE ARISTICATS 7-10 p.m. Live Big Band Music will accompany Ballroom, Latin, Swing and Line Dancing lessons for both beginners and experienced. The Goebel Adult Community Center, 1385 E Janss Road, Thousand Oaks, 381-2744.
UGANDA WILD 6:30-8:30 p.m. The event will focus on Uganda's 19 primate species including the highly endangered Mountain Gorilla and will also introduce East Africa Safari trips hosted by Wildlife Experience. Camarillo Library, 4101 Las Posas Road, Camarillo, www.wildlifeexperiencesafaris.com.
Sunday
COME OF AGE: AUTHOR READING AND REPORTAGE 7-9 p.m. Author Stephen Jenkinson will discuss being an elder and lessons to be taught to the following generations. $30-40. Oak Grove School, High School Student Center, 220 W. Lomita Ave., Ojai, www.orphanwisdom.com.
COMMUNITY HEALING SANCTUARY 1-5 p.m. Karina Duffy and Emily Violet Elizabeth will host this ceremony. $30. Sacred Space Studio, 307 Matilija St., Ojai, 805-836-0980.
GUN VIOLENCE FORUM 11 a.m.-1 p.m. The forum, whose sponsors include three student-run groups organized in the wake of last spring's school shooting in Parkland, Florida, will consider several gun-related issues that command attention both locally and nationally. Carpenter Family Theatre, Westlake High School, 100 Lakeview Canyon Road, Thousand Oaks.
SUPER BOWL PARTY 2 p.m. Tailgate style buffet with favorites like a nacho bar and drink specials will be had for Super Bowl 53. $20. Barrelhouse 101, 545 E. Thompson Blvd., Ventura, www.barrelhouse101.com.
Monday
Tuesday
ACTIVIST RL MILLER DISCUSSES FIRE PREVENTION6:30 p.m.  United Democrats for Progress host activist RL Miller who will discuss ways to not be on fire. California Lutheran University, Lundring Events Center, room 253, 60 W. Olsen Road, Thousand Oaks, 805-231-4152.
"A CONVERSATION WITH MELINA ABDULLAH" 4:30 p.m. Melina Abdullah, a womanist scholar-activist, will discuss her experience spearheading the effort to make ethnic studies a requirement in the Los Angeles Unified School District, her involvement in Black Lives Matter, and more. California Lutheran University, Samuelson Chapel, 60 W. Olsen Road, Thousand Oaks, 805-493-3694.
Wednesday
PRESIDENT RONALD REAGAN BIRTHDAY CELEBRATION 10:30-11:30 a.m. Please join us at the Ronald Reagan Presidential Library as we pay tribute to President Reagan on the anniversary of his 108th birthday with a ceremony and other activities. Ronald Reagan Presidential Library, 40 Presidential Drive, Simi Valley, www.reaganfoundation.org.
Thursday
THIRD ANNUAL GALENTINE'S DAY EVENT 6 p.m. Mix together Cosmo martinis, feather boas, tiaras, gals and their favorite pals, laughter, and a screening of Sex and the City for a night of fun at this Valentine's Day alternative. $20. The Studio Movie Grill, 1555 Simi Town Center Way, Simi Valley, www.soaringspirits.org/galentines-day.
FIRST THURSDAY GOURMET FOOD TRUCKS AT PLAZA PARK 5:30-9:30 p.m. Each event brings 8 to 12 of the hottest trucks in the southland, with a live DJ and more. 519 S. C St., Oxnard. www.downtownoxnard.org/activities/food-trucks.
I WANT TO EAT YOUR PANCREAS 7 p.m. This animated film featuring the undisputed best name of all time explores the relationship between the terminally ill Sakura and the unnamed protagonist as they embark on an emotional journey. $10.50-12.50. Ventura Downtown 10, Century River Park 16, Oxnard, and AMC Thousand Oaks 14, www.fathomevents.com.
SELF PUBLISHING WORKSHOP 2-3 p.m. This six-week course will cover "everything you wanted to know about self-publishing but were afraid to ask." $5-30. Senior Center, 550 N. Ventura Ave., Ventura, www.beverlyrussell.com.
OPENING THEATER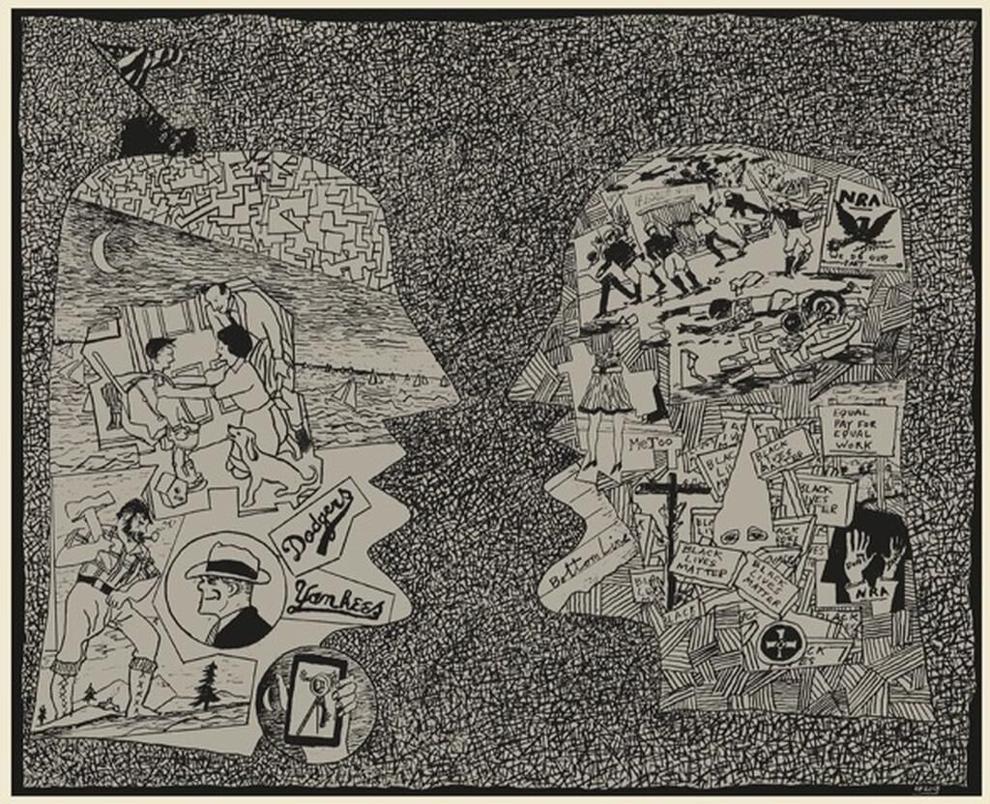 THE HUMANS Feb. 1-March 10. Three generations living under one roof confront the trials and tribulations of life. Mature subject matter. $22-24. Santa Paula Theater Center, 125 S. Seventh St., Santa Paula, 805-525-4645 or www.santapaulatheatercenter.org.
THE LITTLE PRINCE Feb. 1-24. Young Artists Ensemble presents this tale about loneliness, friendship, love and loss. $20-26. Hillcrest Center for the Arts, 403 W. Hillcrest Drive, Thousand Oaks, 805-381-2747 or hillcrestarts.com/index.php.
THE SOUND OF MUSIC Jan. 31-Feb. 3. A young woman studying to become a nun finds love and more when she becomes governess to the Von Trapp family in this beloved musical. $44-94. Thousand Oaks Civic Arts Plaza, 2100 E. Thousand Oaks Blvd., 805-449-2787 or www.civicartsplaza.com/index.
ONGOING THEATER
HEISENBERG Through Feb. 17. An Irish butcher and a free-spirited American meet in a London train station in this quirky romantic comedy. Previews Jan. 30-Feb. 1. $25-55; $120 for opening night gala and post-show party. Rubicon Theatre Company, 1006 E. Main St., Ventura, 805-667-2900 or www.rubicontheatre.org.
MARY POPPINS Through Feb. 24. A magical musical about an unusual nanny who comes into the lives of the dysfunctional Banks family. $23-25. High Street Arts Center, 45 E. High St., Moorpark, 805-529-8700 or highstreetartscenter.com.
PETER PAN JR. Through Feb. 10. Ojai Youth Entertainers Studio presents this beloved musical about the boy who wouldn't grow up and his adventures with the Darling children in Neverland. $10. OYES Youth Center Stage, 907 El Centro St., Ojai, www.oyespresents.org.
TO KILL A MOCKINGBIRD Through Feb. 9. Adapted from Harper Lee's classic about prejudice, compassion and the courage to do what's right. $18-20. Conejo Players Theatre, 351 S. Moorpark Road, Thousand Oaks, 805-495-3715 or www.conejoplayers.org.
OPENING ART
BUENAVENTURA ART ASSOCIATION GALLERY Jan. 31-Feb. 24. Love Languages, artistic depictions of love. Reception on Friday, Feb. 1, 6-9 p.m.432 N. Ventura Ave., Studio 30, Ventura, 805-648-1235 or www.buenaventuraartassociation.org.
CARNEGIE ART MUSEUM Feb. 1-March 3: Color Flow, geometric abstracts by Cam Studio guest artist Andy Lepe. Opening reception on Friday, Feb. 1, 5:30-7:30 p.m. Through Feb. 17: Catalysts of Change: Luther Gerlach, destruction and regeneration following the Thomas Fire, and Pastoral Crude, landscape paintings by Karen Kitchel. 424 S. C St., Oxnard, 805-385-8158 or www.carnegieam.org.
H GALLERY Feb. 1-May 31: Tres, Dominga Opazo. Through March 31:Genesis, online gallery and arts publication that explores immigration in this issue.Through Feb. 16:Eggiwegs, abstract works with an emphasis on color fields. Through Feb. 28: Petit a Petit, abstract photos by Lisa Caren. 1793 E. Main St., Ventura, 805-626-8876 or www.dabart.me.
NEW MEDIA GALLERY Jan. 31-Feb. 28. Observations and Amplifications, Marjorie Moskowitz's works that examine color and light in nature. Opening reception on Thursday, Jan. 31, 6:30-8:30 p.m. Ventura College, 4667 Telegraph Road, Ventura, 805-289-6040 or www.venturacollege.edu/departments/academic/art/art-galleries.
OJAI ART CENTER Feb. 1-28. Vie d'Art, a solo exhibition by Valerie Freeman. Reception and auction on Saturday, Feb. 23, 2-4 p.m. 113 S. Montgomery St., Ojai, 805-646-0117 or www.ojaiartcenter.org.
SANTA PAULA ART MUSEUM Through Feb. 2-May 12: I Am Me: Artists' Self-Portraits, featuring Lynn Hanson, Mariana Peirano, Gail Pidduck and many others. Opening reception on Saturday, Feb. 2, 4-6 p.m. Through Feb. 24:11th Annual Art About Agriculture. 117 N. 10th St., Santa Paula, 805-525-5554 or www.santapaulaartmuseum.org.
ONGOING ART
AGRICULTURE MUSEUM Through Feb. 3:Wrapped With Care, quilts made by the Ventura Modern Quilt Guild for the Thomas Fire Quilt Relief Project. Ongoing: antique farming equipment and various displays relating to the history of agriculture in Ventura County. 926 Railroad Ave., Santa Paula, 805-525-3100 or www.venturamuseum.org.
ATRIUM GALLERY Through Feb. 26.Treasures, works that show what the artists value most. Closed weekends; free; 8 a.m.-6 p.m. weekdays at the Ventura County Hall of Administration, 800 S. Victoria Ave., Ventura. More information at www.VCArtscouncil.org.
BEATRICE WOOD CENTER FOR THE ARTS Through Feb. 23. Art Without Limits, selections from the Santa Barbara-based nonprofit foundation. 8585 Ojai-Santa Paula Road, Upper Ojai, 805-646-3381 or www.beatricewood.com.
CALIFORNIA MUSEUM OF ART THOUSAND OAKS Through Feb. 17. Collection of Rarities, rare and endangered animals by surrealist painter Kevin Sloan. Curated walk-throughs, poetry readings and other programming offered throughout the exhibit's run. 350 W. Hillcrest Drive, Thousand Oaks, 805-405-5240 or cmato.org.
CALIFORNIA OIL MUSEUM Through Feb. 17:Insectology, an up-close look at bees, butterflies and bugs. Ongoing: Permanent petroleum exhibits as well as rotating exhibits of science, transportation and history. 1001 E. Main St., Santa Paula, 805-933-0076 or www.caoilmuseum.org.
CHANNEL ISLANDS MARITIME MUSEUM Through March 18: Monsters of the Deep: Fact or Fiction. Through March 25: Marteen Platje: The Early History of the United States Navy. Ongoing: Port of Hueneme and Dutch Skies: Four Centuries of Seascape Paintings. 3900 Bluefin Circle in the Channel Islands Harbor, Oxnard, 805-984-6260 or www.cimmvc.org.
COMMUNITY MEMORIAL HOSPITAL Through April 21. Farm to Table, art centered on food — where it comes from, where it ends up and everything in between. 147 N. Brent St., Ventura, www.buenaventuraartassociation.org.
FIRST FRIDAYS VENTURA The first Friday of every month, several local galleries open their doors to celebrate and promote Ventura's art scene. Locations and more information at www.firstfridaysventura.com.
FIRST SATURDAYS STUDIO CHANNEL ISLANDS The first Saturday of every month, artists at Studio Channel Islands welcome visitors into their studios to watch them create art. 2222 E. Ventura Blvd., Camarillo, 805-383-1368 or studiochannelislands.org.
FOUR FRIENDS GALLERY Recently opened. Femina 7: Curiosities, seven women artists, each with a unique vision. 1414 Thousand Oaks Blvd., Thousand Oaks, 805-601-7530 or www.fourfriendsgallery.com.
FOX FINE JEWELRY Through March 10. Living Textures, with works by Patricia Cadenas and Patricia Fabysack. 560 E. Main St., Ventura, 805-652-1800 or www.foxfinejewelry.com.
FRED KAVLI THEATRE GALLERY Through March 3. Rhythm of Life, collage and portrait art depicting iconic personalities by local artist Danny Jones. Thousand Oaks Civic Arts Plaza, 2100 E. Thousand Oaks Blvd., 805-449-2700 or civicartsplaza.com/galleries.
HILLCREST CENTER FOR THE ARTS Through Feb. 13.Hang With the Best, works by Grades 6-12 students in the Greater Conejo Valley. 403 W. Hillcrest Drive, Thousand Oaks, 805-381-2747 or hillcrestarts.com.
JOHN SPOORE BROOME LIBRARY GALLERY Through Jan. 31: Oxnard Plain, an interactive exhibit by members of the artist collective. Closing reception on Thursday, Jan. 31, 5-7 p.m. CSU, Channel Islands, 1 University Drive, Camarillo, 805-437-2772 or art.csuci.edu.
KWAN FONG GALLERY Through Feb. 28. Garment Girl, Jennifer Vanderpool's exploration of the global textile industry through both personal and social activism lenses. Artist lecture on Thursday, Jan. 31, 4 p.m.; walk-through on Tuesday, Feb. 12, 4 p.m. California Lutheran University, 120 Memorial Parkway, Thousand Oaks, 805-493-3697 or blogs.callutheran.edu/kwanfong.
LATITUDES FINE ART GALLERY Ongoing. The photographic collections of Steve Munch and Stephanie Hogue, including color and black and white images of local landmarks, beautiful scenery and coastal wildlife. Hours: 11 a.m.-8 p.m. daily. 401 E. Main St., Ventura, 805-279-1221, www.latitudesfineart.com.
MCNISH GALLERY Through Feb. 28.Losing Gravity in the Orbiting Megatropolis, intricate hand-cut and painted sculptural pieces in acrylic and wood by contemporary abstract artist Mela M. Oxnard College, 4000 S. Rose Ave., Oxnard, 805-678-5046 or www.oxnardcollege.edu/departments/academic/art/mcnish-gallery.
MULLIN AUTOMOTIVE MUSEUM Through Spring 2019:L'époque des Carrossiers: The Art and Times of the French Coachbuilders. Ongoing: The museum pays homage specifically to the art deco and machine-age design eras (1918-1941). All tickets must be purchased in advance, online. 1421 Emerson Ave., Oxnard, 805-385-5400 or www.mullinautomotivemuseum.com.
MURPHY AUTO MUSEUM Ongoing. More than 75 vintage cars and trucks from every period, in a 30,000-square-foot facility. 2230 Statham Blvd., Oxnard, 805-487-4333 or www.murphyautomuseum.org.
MUSEUM OF VENTURA COUNTY Through March 31: Chris Hillman: Time Between, rock and roll memorabilia and from the local legend and country rock pioneer. Through Feb. 3: At Table: The Business of Food and Community, exploring history, culture and immigration through food.Ongoing: Fine art, historical artifacts, an interactive Chumash Gallery and the George Stuart Historical Figures Collection®. 100 E. Main St., Ventura, 805-653-0323 or venturamuseum.org.
NAPA HALL GALLERY Through Feb. 21. Amoxtli Taxcayollotl: Nuestro Corazon; Quality Video, The PTSD Project and Slices (Grad Wall); Santa Rosa Island Inspirations (Palm-Temporary). Reception on Thursday, Feb. 7, 6-8 p.m. CSU, Channel Islands, 1 University Drive, Camarillo, 805-437-2772 or art.csuci.edu.
OJAI VALLEY MUSEUM Through Jan. 27: Trial By Fire, art inspired by the Thomas Fire. Ongoing: A collection of art, artifacts, photographs and paper ephemera relating to Ojai, housed in former St. Thomas Aquinas Catholic Church. 130 W. Ojai Ave., 805-640-1390 or www.ojaivalleymuseum.org.
OVA ARTS Ongoing. Fine art and contemporary crafts by 39 artists, including Merilee Eaton, Gayel Childress and Peggie Williamson. Ceramic arts, sculpture and textiles by local artisans. 238 Ojai Ave., Ojai, 805-646-5682 or ojaivalleyartists.com.
PACIFIC VIEW MALL Ongoing. The Ventura County Arts Council Arts Collective is now open on the second level near Sears. Various works by local artists. See artists as they work. Workshops and classes for kids and adults offered periodically. 3301 E. Main St., Ventura, 805-676-1540 or www.shoppacificview.com.
PORCH GALLERY Through March 3. David Rathman: Field Day, pop-culture scenes and objects in watercolor. 310 E. Matilija Ave., Ojai, 805-620-7589 or porchgalleryojai.com.
SESPE CREEK COLLECTIVE Ongoing. The newly opened Pot Lifer Museum presents letters, stories, photographs and more showcasing a dozen people serving life sentences for non-violent cannabis crimes. Must be 21+ with a valid ID or 18+ with a valid recommendation. 408 Bryant Circle, Suite C, Ojai, 855-722-9333 or sespe.org.
THIRD FRIDAYS IN OJAI The third Friday of every month, local galleries and shops open their doors to celebrate and promote Ojai's art scene. Locations and more information at www.facebook.com/OjaiVillageExperience/.
WILLIAM ROLLAND GALLERY Through Feb. 21.Traces: Revealing Secrets in Art and History, a behind-the-scenes look at the procedures and techniques art "detectives" use to investigate what secrets artworks hold. California Lutheran University, 160 Overton Court, Thousand Oaks, 805-493-3697 or rollandgallery.callutheran.edu.