PICTURED: Miguel Pérez and Richard Azurdia star in The Last, Best Small Town. Photo by Ian Flanders
UPDATE, July 29, 11:41 a.m.: The role of Della is now being played by Katia Gomez, not by Jeanette Godoy.
by Emily Dodi
Sometimes you need to get a little distance in order to gain a new perspective. 
A trip to the renowned Theatricum Botanicum in Topanga Canyon to see the world premiere of John Guerra's The Last, Best Small Town is just the ticket. Set in Fillmore and described as a "modern day Our Town," it centers around two neighboring families and their experiences of the American Dream.
Produced in Theatricum Botanicum's beautiful outdoor amphitheater, The Last, Best Small Town is set during the years 2005 to 2009, in the midst of the financial crisis. The families at the heart of the play live in the same cul de sac but exist in two different worlds.  
They are the Millers, who are white, and the Gonzalezes, who are Latinx. Hank Miller (Christopher Wallinger) is the editor of the local paper, and his wife, Willow, (Christine Breihan)is a stay-at-home mom. Their daughter Maya (Jordan Tyler Kessler)is a golden girl who "excels at everything she tries." Benny Gonzalez (Richard Azurdia) works at the local car dealership and his wife Della (Jeanette Godoy NOTE: Della is now being played by Katia Gomez) cleans houses, including some belonging to their neighbors. Benny's father (Miguel Pérez) is a "constant source of frustration," while son Elliot (Kelvin Morales), a class valedictorian, seems destined to "make all his parents' sacrifices worthwhile." As Maya and Elliot come of age, they experience love and loss, and realize that the American Dream has limitations; and those limitations are neither equal nor fair. 
"They are forced to reckon with the fact that the life they trained for no longer exists, if it ever existed," Guerra explains. His characters experience a breadth of emotions and face real challenges, from micro-aggressions to financial instability.
Inspired by Thornton Wilder's Our Town, Guerra created the Playwright (Leandro Cano) as the narrator who follows the Millers and the Gonzalezes over the course of four years. Like in Our Town, each act of the play revolves around a pivotal moment in the characters' lives, including personal triumphs and hardships and all the dreams and realizations that go along with them.
Guerra chose to set the play in Fillmore, the self-proclaimed "Last, Best Small Town," because it is a "touch point" in his life. "I grew up in a big road-trip family, and Fillmore featured prominently in many of them. I remember watching from the backseat as Fillmore grew and grew."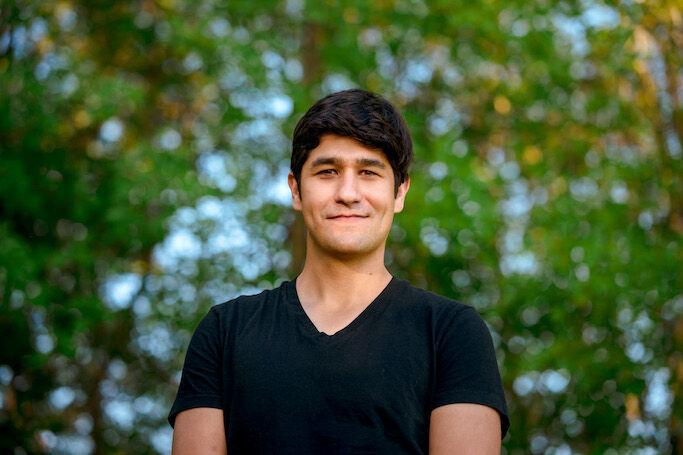 Guerra went on to attend University of California, Irvine, and after graduating he moved to Burbank. "Driving the 126 as a young adult during the financial crisis, the growth I remembered from childhood had stalled . . . It felt like a metaphor for what we, as a nation, were facing. So, I decided to write this play . . . I started writing and couldn't get Fillmore out of my mind." 
"It's such a beautifully written play, with so much depth," director Ellen Geer says. "You see the differences and complexities in the cultures of these white and Latinx families who live next to one another in the same town. Their different lives and the way they make choices. When we did a reading, I couldn't believe its power." 
"It's a kind play," Guerra explains and adds that he hopes it will invite conversation. "For me the play is in conversation with all the things that affect the American Dream. Life can be very challenging, but we soldier on. That's what it means to be alive. There's beauty, dignity and sorrow." 
The Last, Best Small Town premieres on July 31 and runs in repertory every weekend with Julius Caesar and A Midsummer Night's Dream, "making it possible to see all three plays in a single summer weekend."
---
The Last, Best Small Town fromJuly 31 through Nov. 6 at Will Geer's Theatricum Botanicum, 1419 N. Topanga Canyon Blvd., Topanga. For more information call 310–455-3723 or visit www.theatricum.com.