PICTURED: 120TH OJAI TENNIS TOURNAMENT | Through April 24. After a two-year hiatus, The Ojai is back and will be bigger and better than ever! Pac-12 Championships, CIF, Junior, Collegiate and Open prize money events. ESPN commentator and past Ojai champ Patrick McEntore is the tournament honoree and will be celebrated along with International Tennis Hall of Famer Tracy Austin on Friday, April 22, at the tournament fundraiser at the Ojai Museum. For full schedule of events, tickets and more information, visit theojai.net. Pictured: UCLA's Marcos Giron of Thousand Oaks competing in the Pac-12 Championships at Libbey Park in 2013. Photo by Holly Roberts.
Happenings includes community events, meetings, classes, resources, needs and Arts Listings. To submit an item for inclusion email to: happenings@vcreporter.com
THURSDAY
SPRINGTIME ON THE FARM | 9 a.m.-6 p.m. Through April 24. Come celebrate with us at our Springtime on the Farm in Moorpark! With more than 50 acres to visit and numerous activities, there is plenty of space to get outdoors and enjoy the sunshine with family and friends. See the giant Easter egg basket, enjoy photo opportunities with live bunnies, take part in an egg and spoon race and more. And of course, the animal center and pick your own fields will be available. $10 weekdays at the gate; $14 weekends (weekend tickets MUST be purchased online); children under 2 are free. No dogs or outside animals allowed. 3370 Sunset Valley Road, Moorpark, 805-529-3690, www.underwoodfamilyfarms.com/springtime-on-the-farm/. 
CHANNEL ISLANDS GULLS FUNDRAISING LUNCHEON | 11 a.m. Join in the fun at our April luncheon and help raise funds for California Coastal Horse Rescue. CCHR rescues and re-homes horses and provides educational programs to school and community groups. The social hour begins at 11 a.m. at The Greek, 1583 Spinnaker Dr., Ventura Harbor. $40. Advance reservations and payment required: 805-263-7759 or cigullsreservations.@gmail.com. 
THE TAO BY LAO TZU AND CHUANG TZU | Thursday evenings 5:30-7:30 p.m. through June 9 ONLINE. The Agora Foundation is currently enrolling students in this online intensive. The Tao Te Ching is a Chinese classic text traditionally credited to the 6th-century BC sage Lao Tzu. We invite you to join us for this eight-week online course, taking place on Thursday evenings from 5:30-7:30 p.m., as we explore one of the most translated works in world literature… and one of the most profound. We will be concerned with trying to understand the Way, and how it is expressed by virtue through naturalness and non-action. All reading materials (in English translation) will be supplied and the group will be limited to 14 participants. $275; payment options available. Sign up online at www.agorafoundation.org/current-seminars. 
LAUNCH | 5:30 p.m. Ventura Education Partnership will hold its third annual LAUNCH event at the Museum of Ventura County. Sponsored by Aera Energy, LAUNCH recognizes and celebrates Ventura Unified School District educators who bring learning to life through innovative, creative and engaging techniques. This year, LAUNCH will highlight Erin Beerer, Balboa Middle School; Eva Cherrie, Elmhurst Elementary School; and Joel Levin, Buena High School. 100 E. Main St., Ventura, 805-754-9861, www.venturaeducationpartnership.org. 
ART AND CLIMATE CHANGE? | 6 p.m. A presentation highlighting the important role local artists can play in saving our planet from climate change, followed by a short video from Greta Thunberg and a Q&A session with members of the Ventura County Chapter of Citizens Climate Lobby. Hosted by California Museum of Art Thousand Oaks. Free; pre-registration required. CMATO, The Oaks Mall, Second Level, 350 W. Hillcrest Dr., Thousand Oaks, 805-405-5240, cmato.org. 
EAT LESS WATER | 6-8 p.m. The Ventura Food Coop presents an evening with Florencia Ramirez, author of Eat Less Water, who will discuss how the food we eat affects the planet and answer questions on how to live a more sustainable life. Held in person and streamed live. For more information, contact Ron Whitehurst at 805-746-5368. SpiceTopia, 576 E. Main St., Ventura.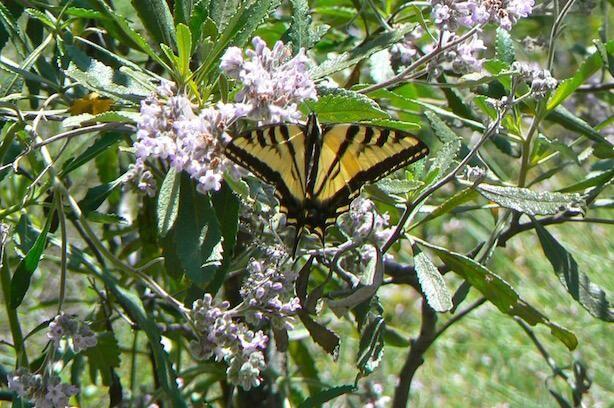 FRIDAY
EARTH DAY FUN AT THE COLLECTION | 12-5 p.m. through April 24. Kid-friendly Earth Day activities all weekend long at Park View Court (Friday, Sunday) and the Farmers Market on Collection Boulevard (Saturday). 2751 Park View Court, Oxnard, thecollectionrp.com.
ARUNDO IN THE SANTA CLARA RIVER | 1 p.m. The first of a three-day series and pop-up exhibit celebrating Ventura County plants. Learn about invasive arundo, its effects on the local watershed, early detection, rapid response and more. In English and Spanish. Agriculture Museum, 926 Railroad Ave., Santa Paula, 805-525-3100, venturamuseum.org. 
THOUSAND OAKS PHILHARMONIC | 7:30 p.m. The Thousand Oaks Philharmonic, formerly known as Concertos with Orchestra Thousand Oaks (CWOTO), was founded in December of 2000 as a California registered non-profit educational organization, with its foremost purpose being to provide exceptional piano students in the area with an opportunity to be featured as soloists with a professional orchestra. Because of the resounding success of the first concert, the community interest, and a desire to give as many students as possible this remarkable opportunity, other instrumentalists, as well as pianists, were invited to solo in subsequent concerts. $7-$27. Scherr Forum Theatre, Bank of America Performing Arts Center, 2100 E. Thousand Oaks Blvd., Thousand Oaks, www.bapacthousandoaks.com/shows.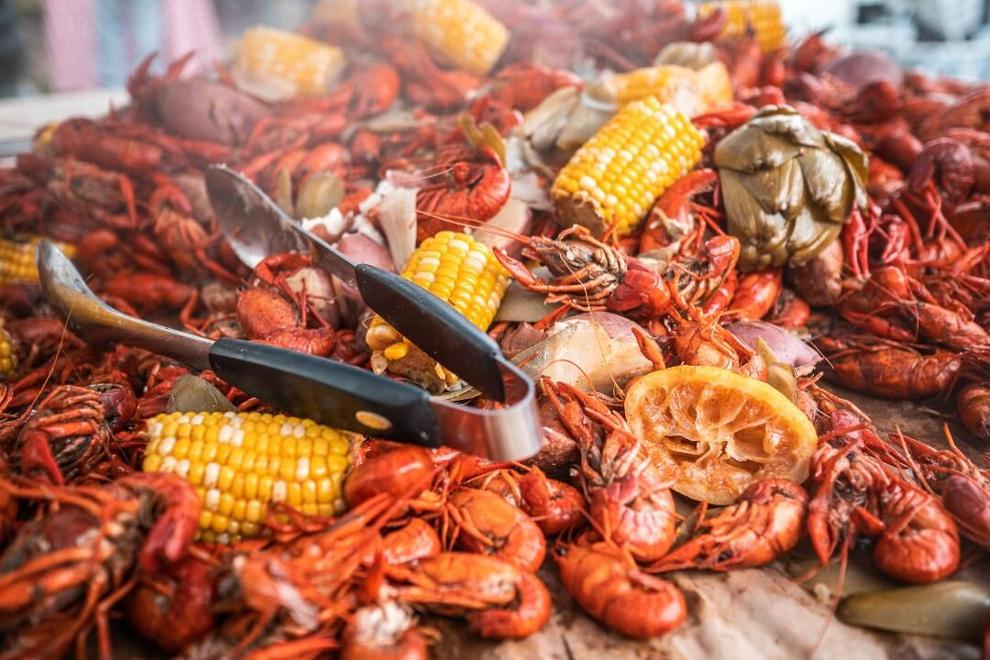 SATURDAY
SURFBOARD SWAP MEET AND RAFFLE | 8 a.m.-1 p.m. Enjoy a day of surfcraft to buy, sell or trade with other wave riding aficionados at our Ventura store. Don't forget to stick around for the raffle and win some great prizes! Enjoy classic surfboards from the Vintage Surfboard Collector Club and surf craft from local hobbyists. Surfers Point Cafe will be whipping up some specialty items on their menu for the event. Parking lot is small; please drop your boards off then find street parking nearby, or find parking, then bring your board(s) over. Traveler Surf Club and Coastal Outpost, 228 E. Thompson Blvd., Ventura, www.travelersurfclub.com. 
VENTURA BEACH CLEANUP | 9 – 11 a.m. Bring your sun hats, water bottles and closed toed shoes to help Surfrider and the city of Ventura keep the beach clean. Buckets, grabbers and gloves will be provided. Volunteer waivers need to be signed in advance. Please check in on the Promenade at California Street next to the Crowne Plaza Hotel; look for the blue Surfrider tent. Details and waivers are online at ventura.surfrider.org/beach-cleanups/. Email beachcleanups@ventura.surfrider.org with any questions. 
SIMI VALLEY JOB AND CAREER FAIR | 10 a.m.-1 p.m. The Simi Valley Chamber of Commerce, City of Simi Valley YES, and Simi Valley Public Library (Library) will host a career fair. Update your resume, put on your best professional attire, and come on down to the Simi Valley Public Library to connect with local businesses that are hiring. Volunteers from the business community will be on-hand to help job seekers needing help practicing for interviews, writing or fine-tuning resumes and completing applications. Employers can still register to participate for free via the Job and Career Fair Registration Form.  Each employer will receive a table, two chairs, and a nameplate for the event. This event is free for both employers and candidates. For additional information, email Kristin Tignac, the YES Coordinator, at yes@simivalley.org. Simi Valley Public Library, 2969 Tapo Canyon Road, Simi Valley. 
VENTURA COUNTY FLOWER AND WEED EXHIBIT | 11 a.m.-5 p.m. The second of a three-day series and pop-up exhibit celebrating Ventura County plants, in which the exhibit will continue to be displayed. In English and Spanish. Agriculture Museum, 926 Railroad Ave., Santa Paula, 805-525-3100, venturamuseum.org. 
ARTIVIST SOCIAL JUSTICE ARTS AND FILM FEST | 11 a.m.-6 p.m. LGBTQIA+ and allies ages 12 and up are all welcome to this event presented by Get Loud Movement. Speakers, filmmakers, vendors, workshops, performers and open mics. Admission is free, but you must register to attend at getloudartsfest.eventbrite.com. Oxnard Performing Arts Center, 800 Hobson Way, Oxnard, 805-385-8147, www.oxnardperformingarts.com.
GABRIEL'S HOUSE GARDEN PARTY | 11:30 a.m.-2 p.m. Learn how Gabriel's House is ending the cycle of homelessness in Ventura County, one woman and child at a time. The party will include a luncheon, speakers, an art exhibit and an update from CEO Sam Gallucci. $50; registration required. 1450 S. Rose Ave., Oxnard, 805-487-3400, www.gabriels-house.org. 
FLUID ART CLASS | 1-3 p.m. The creative flow continues as Ojai artist Heidi Williams teaches Series No. 2 class in acrylic fluid art techniques. Learn puddle pours with straw-blowing and spinning techniques as well as review the basics of pour painting. The process is messy; dress appropriately. All supplies included, but bring a 12 x 12 box to carry your painting home. $45. The patio at Poppies Art and Gifts, 323 E. Matilija St., Ojai, 805-798-0033, www.poppiesartandgifts.com. 
RAMONA MEMORIES: TOURISM AND THE SHAPING OF SOUTHERN CALIFORNIA | 1:30 p.m. Author and cultural-historical geographer Dr. Dydia DeLyser will discuss the cultural impact of Helen Hunt Jackson's novel Ramona. Signed books will be available for purchase. Following the presentation, feel free to enjoy a picnic on the grounds or take an informative docent-led tour of this unique National Historic Landmark. $5 suggested donation. Rancho Camulos Museum, 5164 E. Telegraph Road, Piru, 805-521-1501, www.ranchocamulos.org. 
 NOT IF BUT WHEN | 2-4 p.m. Awarded Best Environmental Visions Film at the Sacramento International Film Festival, the film discusses how wildfires are becoming a global issue. California is one of the places that is hit the hardest. The film is based on interviews with leading experts from state, federal, and grassroots organizations, water agencies, community partnerships, and more. Proof of vaccination required for in-person attendees over 12; RSVP required. 100 E. Main St., Ventura, 805-653-0323, venturamuseum.org/event/not-if-but-when-documentary-screening.  
BANK OF BOOKS SANTA PAULA BOOK SIGNINGS | 12:30-5 p.m. Kenneth R. Strange Jr., It's Your Camino; Chip Fraser, Looking for Emerald City. Bank of Books, 820 E. Main St., Santa Paula, www.bankofbooks.com.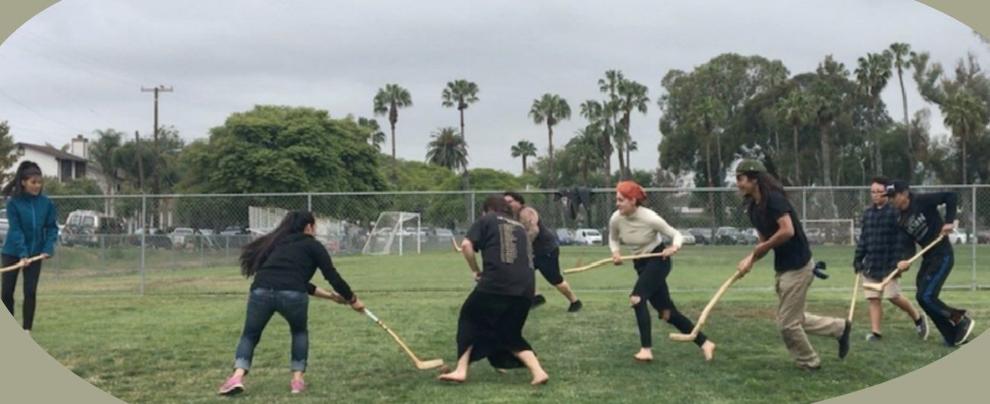 SUNDAY
BELL ARTS BAZAAR | 10 a.m.-3 p.m. About 20 vendors will be in attendance to sell discounted art, art supplies and secondhand goods. All art is $50 or less. Bell Arts Factory, 432 N. Ventura Ave., Ventura, bellartsfactory.org. 
INATURALIST TRAINING AND PLANT EXHIBIT | 12 p.m. The third of a three-day series and pop-up exhibit celebrating Ventura County plants. Local plants will be displayed with scientific and common name identification. The museum will also hold training in iNaturalist. In English and Spanish. Agriculture Museum, 926 Railroad Ave., Santa Paula, 805-525-3100, venturamuseum.org. 
THOUSAND OAKS PHILHARMONIC | 2:30 p.m. The Thousand Oaks Philharmonic, formerly known as Concertos with Orchestra Thousand Oaks (CWOTO), was founded in December of 2000 as a California registered non-profit educational organization, with its foremost purpose being to provide exceptional piano students in the area with an opportunity to be featured as soloists with a professional orchestra. Because of the resounding success of the first concert, the community interest, and a desire to give as many students as possible this remarkable opportunity, other instrumentalists, as well as pianists, were invited to solo in subsequent concerts. $7-$27. Scherr Forum Theatre, Bank of America Performing Arts Center, 2100 E. Thousand Oaks Blvd., Thousand Oaks, www.bapacthousandoaks.com/shows. 
A DAY IN THE PARK | 3 p.m. Big Brothers Big Sisters of Ventura County will host an afternoon of games, activities, shaved ice and other refreshments at Peppertree Park, 3720 Old Conejo Road, Newbury Park. RSVP appreciated: info@bbsvc.org, 805-484-2282 or www.classy.org/event/a-day-in-the-park/e402453. 
CAMERATA PACIFICA | 3 p.m. The chamber music organization brings a concert featuring Kristin Lee, Melissa Reardon, Ani Aznavoorian and Gilles Vonsattel to the Museum of Ventura County. Bach: Overture in the French Style, BWV 831; Handel/Halvorsen: Passacaglia for violin and cello; Schumann Piano Quartet, Op. 47. $68. 100 E. Main St., Ventura, cameratapacifica.org. 
ECHOES OF THE EARTH | 3-4:30 p.m. To commemorate Earth Day, seven local poets will read original poetry that celebrates nature and humanity's connection to the environment. Featuring Friday Gretchen, Ann Buxie, Jennifer Kelley, Anita McLaughlin, Enid Osborn, Peg Quinn and Chris Spangenberg. Admission is free but pre-registration is required. California Museum of Art Thousand Oaks, 350 W. Hillcrest Drive, Thousand Oaks, 805-405-5240, cmato.org.
MONDAY
No events
TUESDAY
POPPIES BOOK CLUB MEETING | 6 p.m. Gather on the back patio to unravel the mystery of The Seventh Function of Language. The group discussion is free and open to interested adults. Email tireswingstudio@gmail.com for more information or to be added to the book club mailing list. Poppies Art and Gifts, 323 E. Matilija St., Ojai, www.poppiesartandgifts.com. 
WEDNESDAY
CHANNEL ISLANDS CHAPTER OF THE EMBROIDERERS' GUILD OF AMERICA | 9:30 a.m. The April meeting for CICEGA will include a Spring Tea. United Methodist Church, 291 Anacapa Drive, Camarillo. For more information, email president@channelislandsega.org or visit www.channelislandsega.org. 
THE BACHELOR LIVE | 7 p.m. The ultimate Bachelor Nation fan party in the form of a wildly flirtatious and interactive evening hosted by Becca Kufrin – live on your hometown stage. Featuring one incredible man from a recent season of The Bachelorette  as your on-stage Bachelor, the audience and on-stage participants will leave the theater feeling like they just spent an evening at the mansion. It's a thrilling night of laughter, lively games and lighthearted connections with a handful of ladies, hand-picked from the audience to experience first-hand what life at the mansion is really like. $39-130. Fred Kavli Theatre, Bank of America Performing Arts Center, 2100 E. Thousand Oaks Blvd., Thousand Oaks, 805-449-2787, bapacthousandoaks.com. 
THURSDAY
AUTHOR KAREN MOE | 11:30 a.m.-1 p.m. The author of Victim: A Feminist Manifesto from a Fierce Survivor, will speak at the Oxnard Performing Arts Center as part of the National Crime Victims' Week commemmoration. District Attorney Erik Nasarenko will present Moe with the Ellie Liston Hero of the Year Award. 800 Hobson Way, Oxnard, 805-385-8147, www.oxnardperformingarts.com.  
VIRTUAL DONOR LUNCH AND LEARN | 12-1 p.m. ONLINE. Hear from local nonprofits about the incredible work they are doing in your community. On April 28, a presentation will be given by MESA, an Ojai organization focused on providing unhoused individuals and foster youth with transitional housing on a 10-acre sustainable farm. Hosted by Ventura County Community Foundation. Register at https://us02web.zoom.us/meeting/register/tZAsd-6urTMoGNQtWi-NY6HKQ0fsvpp00uNX. 
IVOR DAVIS: UP CLOSE AND PERSONAL WITH BOB EUBANKS | 6:30-8 p.m. The Museum of Ventura County once again welcomes Ivor Davis, who will speak with famed TV personality and game show host Bob Eubanks (The Newlywed Game). Eubanks will discuss bringing The Beatles to the Hollywood Bowl, his legendary career and more. Guests attending in person will require proof of vaccination; the presentation can be enjoyed via Zoom as well. Free for museum members; $10 for non-members in person; $5 for non-members attending via Zoom. Museum of Ventura County, 100 E. Main St., Ventura, 805-653-0323, venturamuseum.org. 
COMMUNITY NEEDS, OPPORTUNITIES AND RESOURCES
CASA PACIFICA ANGELS WINE, FOOD AND BREW FESTIVAL | The festival is currently open to vendors interested in registering for this year's June 5 celebration. Registration is free, and includes tables, linens, an umbrella, utensils and ice; as well as promotion on the festival website, social media exposure and a listing on the festival map. Must provide 750-1,000 food or beverage samples. To register and for more information, visit www.cpwinefoodbrewfest.com/2022-registration/. 
MULCH MADNESS | Join us for our quarterly mulch and compost giveaway at the Cornucopia Community Gardens! Participants must register in advance for an appointment, preorder mulch and/or compost, and be prepared to bag their own mulch and compost products. Please bring a bag or bucket to collect material. Mulch and compost products are sourced from Agromin, and provided to city of Ventura residents free of charge. Space is limited. Learn more and register at https://form.jotform.com/220455349576160. 
FREE TAX PREP ASSISTANCE | Through April 30, 2022. Trained volunteer tax preparers with the United Way of Ventura County's (UWVC) Volunteer Income Tax Assistance Program (VITA) are available to help working families and individuals file their state and federal tax return and access the tax credits to which they are eligible. Households earning up to $57,000 in 2021 are eligible to use the free services. This assistance is in-person and by appointment only. Call 211 or visit www.MyFreeTaxes.org to make an appointment. 
ONGOING/UPCOMING EVENTS
SUMMER OF ART SUMMER CAMP REGISTRATION | Registration is open now for kids ages 6 and up in camps with different topics – animals, figure drawing, drawing with color, urban sketchbook, Jewelry, ceramics and more. Dates and age groups are online. Vita Art Center, 28 W. Main Street, Ventura. www.vitaartcenter.com/new-page-1. 
CITY OF VENTURA GENERAL PLAN UPDATE SURVEY | Ongoing. The City of Ventura is updating its General Plan – the land use "constitution" for the next 20 years – and is seeking input from the public on various aspects of what will be included: transportation, natural disasters and climate change, initial visioning and a survey on Issues and Opportunities. All surveys are online at: www.planventura.com/online-surveys. 
20 YEAR REUNION – ST. BONAVENTURE HIGH SCHOOL CLASS OF 2000 | Saturday, June 4, 2022. Members of the St. Bonaventure High School Class of 2000 are invited to attend the upcoming 20 year reunion. The celebration will take place at a local private location. Those who'd like to attend can RSVP to Julie Wouk, 619-888-7956.
---
ARTS LISTINGS
Some classes, exhibits and events are available exclusively online. All events are subject to change and cancellation; always verify with venue and/or organizer.
OPENING THEATER
BIRTHDAY BASH FOR THE BARD Saturday, April 23, 5 p.m. Celebrate William Shakespeare on his birthday with California Shakespeare Company, which will perform scenes, sonnets and soliloquies. Tickets are free, but must be reserved in advance at calishakespeare.org. Hillcrest Center for the Arts, 403 W. Hillcrest Dr., Thousand Oaks, 805-307-2413.
HANSEL AND GRETEL April 22-23. The classic fairytale brought to life and set to music, including the famous "Evening Prayer" from the opera by Engelbert Humperdinck. Presented by the Ventura College Opera and Musical Theatre departments. $5-15; children 10 and under free. Helen Yunker Theatre, Ventura College Performing Arts Center, 4700 Loma Vista Road, Ventura, www.venturacollege.edu/performing-arts.
'NIGHT, MOTHER April 22-May 19. When the daughter of an elderly woman announces that she intends to kill herself, the two debate the issue, revealing old secrets, long-ignored feelings and more. This stirring drama by Marsha Norman won the Pulitzer Prize in 1983 and is brought to the The Elite Theatre Company under the direction of Brian Robert Harris. $17-20. 2731 Victoria Ave., Oxnard, www.theelite.org.   
SOMETHING ROTTEN April 23-May 29. The Bottom brothers try to write a  hit play, but that upstart William Shakespeare seems to upstage them again and again. When a local soothsayer predicts that the future of theater lies in singing and dancing, the brothers end up writing the first musical. An uproariously entertaining production very, very VERY loosely based on late 16th century history. $20-28. Simi Valley Cultural Arts Center, 3050 Los Angeles Ave., Simi Valley, 805-583-7900, www.svvac.org. 
TWILIGHT: LOS ANGELES, 1992 April 27-May 15. Chris Butler stars in Anna Deveare Smith's play about the Rodney King Verdict and the Los Angeles Riots. It gets to the heart of issues of race and class with meticulous research and a stirring cry for reform. Previews April 27-28, with opening night on Friday, April 29 — the 30th anniversary of the day the verdict was announced. $30-69.50. Rubicon Theatre Company, 1006 E. Main St., Ventura, 805-667-2900, www.rubicontheatre.org.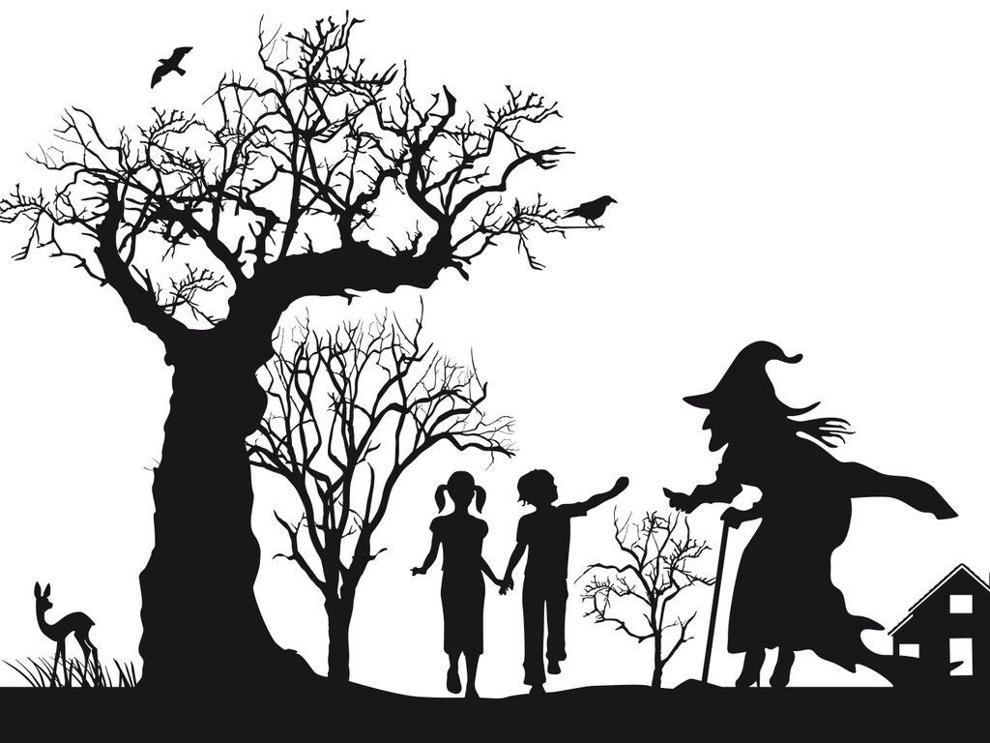 OPENING ART
CALIFORNIA MUSEUM OF ART THOUSAND OAKS Saturday, April 23, 2 p.m.: Family Art Day with a focus on creating a Communal Art Mural, using old and recyclable materials and inspired by and in honor of Earth Day. Free for members; $6 for nonmembers. All materials provided. Through July 31: Landscape Through the Eyes of Abstraction, contemporary representations of landscapes in a wide variety of media by six nationally and internationally renowned artists. Environmental discussion on Thursday, April 21, at 6 p.m. 350 W. Hillcrest Drive, Thousand Oaks, 805-405-5240, cmato.org.
FOX FINE JEWELRY April 21-July 31.New Beginnings, featuring work by Mika Harmony and Chrystel Boissy (Green Touch Moss). Reception on Saturday, April 23, 5-7 p.m. 560 E. Main St., Ventura, 805-652-1800, www.foxfinejewelry.com. 
KWAN FONG GALLERY OF ARTS AND CULTURE April 22-May 5.Infinite Potential: A Selection of Ceramics, student work demonstrating hand-building, wheel throwing and more. Reception on Saturday, April 23, 5-6 p.m. California Lutheran University, 120 Memorial Parkway, Thousand Oaks, 805-493-3697, blogs.callutheran.edu/kwanfong/.
OJAI VALLEY MUSEUM Through July 10: Ojai at the Crossroads: Then & Now, a look at the development of some of Ojai's most beloved institutions, and a meditation on how Ojai can continue to be a town for both locals and tourists. Reception on Friday, April 29, 5-8 p.m. Ongoing: Small exhibitions on a range of topics related to the history of the Ojai Valley, as well as virtual talks and more. Now open Friday-Sunday. The museum is once again offering 90-minute walking tours at 10:30 am every Saturday. 130 W. Ojai Ave., Ojai, 805-640-1390, www.ojaivalleymuseum.org.
SPICETOPIA Through May 26.The spice and tea shop in downtown Ventura now shows works by members of the Buenaventura Art Association. 576 E. Main St., 805-628-3267, www.spice-topia.com. 
VERY VENTURA GIFT SHOP AND GALLERY Through May 26. Small gems by Buenaventura Art Association members, based on a theme selected by shop owner Angela Rosales. 540 E. Main St., Ventura, 805-628-3540, very-ventura.com. 
WILLIAM ROLLAND GALLERY April 22-May 14. Transformations: Senior Art Exhibit 2022. Work by graduating art majors Lina Dion-Inglis, Jake Festich, Juan Garcia, Emma Jo Herren, Gabriel Matar, Alaina Murphy, Brianna Roldan, Shay Stelzner, Jackson Taylor and Hannah VanDomelen. California Lutheran University, 160 Overton Court, Thousand Oaks, 805-493-3697, rollandgallery.callutheran.edu.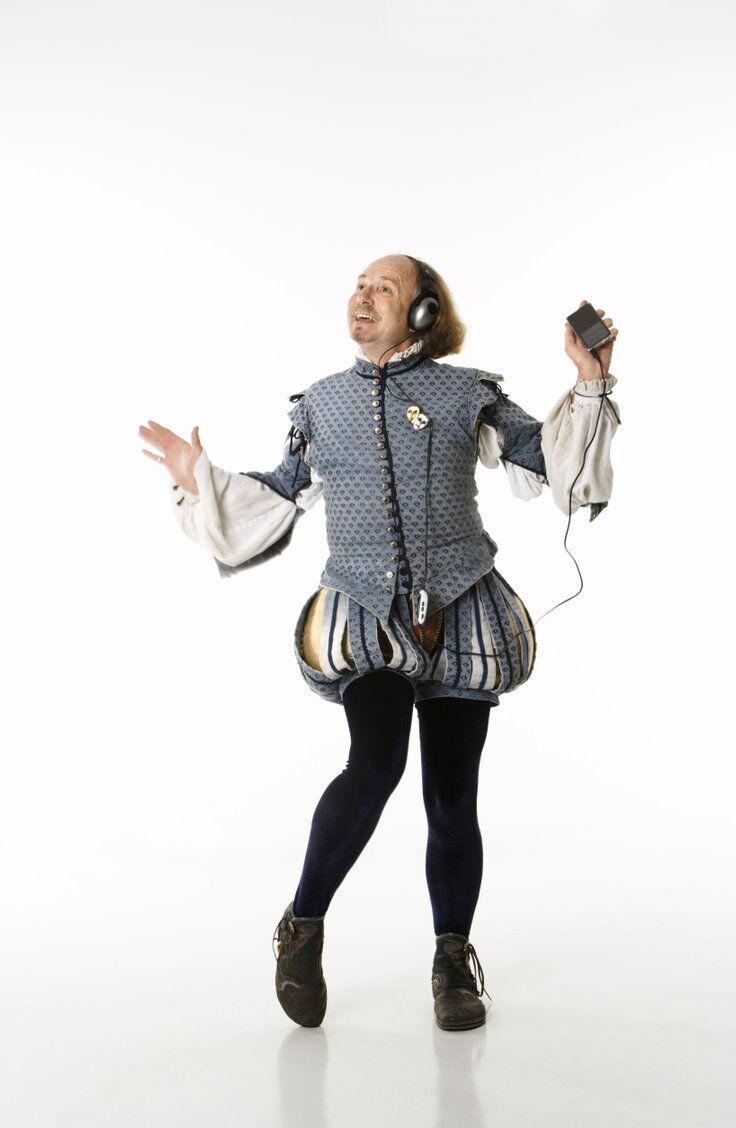 AUDITIONS/CALLS TO ARTISTS
BONITA C. MCFARLAND SCHOLARSHIP Through April 25.The Museum of Ventura County is now accepting applications for this visual arts scholarship. Up to $17,500 will be awarded, with individual scholarships of $500 or more. Open to any high school senior or college-level student that is a resident of Ventura County. For rules, online application and more information, visit venturamuseum.org/bonita-c-mcfarland. 
BOOKMARK CONTEST Through April 30. Design a bookmark for the 2022 Summer Reading Club! Pick up a bookmark contest form from the library and design your own original bookmark on the 2022 Summer Reading Club theme, "Read Beyond the Beaten Path." For Grades K-12. All entries are due by Saturday, April 30. Bring entry form to the Help Desk at Grant R. Brimhall Library, 1401 E. Janss Road, Thousand Oaks, or the Newbury Park Library's Information Desk at 2331 Borchard Road, Newbury Park. For more information and to print out an entry form, visit www.tolibrary.org/Home/ShowDocument?id=39894. 
DAB ART Ongoing. The contemporary art organization is currently seeking submissions of work in any media for group and solo exhibitions at H Gallery and Studios in Ventura. Submit three to 20 images; $35 entry fee. For submission guidelines, online application and more information, visit www.dabart.me/ventura-2. 
MAIL ART EXHIBIT: SPONTANEOUS INSPIRATION Through May 15.The ARTLIFE Foundation is calling for entries for its annual Mail Art Exhibit. This year's theme is "Spontaneous Inspiration." Artists of any age and location may submit work of any topic or subject, but it must be 6" x 9" in size and sent via mail, either as a postcard or in a 6" x 9" envelope. Artists may submit up to four pieces; works of students in a class may be submitted in one envelope. Please sign work, and include mailing and email address. Work will be exhibited online and in local venues in Ventura County (dates and locations TBD). No fee, no jury, no returns. Mail to ARTLIFE Foundation, P.O. Box 23020, Ventura, CA, 93002, artlifefoundation.org. 
SIGHT + SOUND FILM FESTIVAL Through June 12. The Oxnard Performing Arts Center is currently accepting film submissions for its second annual film festival, to be held Sept. 30-Oct. 2. Filmmakers of all levels may submit works in the following categories: Narrative Features and Shorts, Documentary Features and Shorts, Romantic Comedy, Dramatic, Thriller/Sci-Fi, Films produced in Oxnard/Ventura County and by local filmmakers, Student films, Music Videos, ASMR, and Animations. Regular deadline for submission is May 12; late deadline is June 12. For submission guidelines and more information, visit filmfreeway.com/SightplusSound.
WESTLAKE VILLAGE ART GUILD 2022 OPEN JURIED SHOW Through April 22. The Westlake Village Art Guild is currently accepting submissions for its annual Open Juried Art Show, on exhibit June 3-28 at the Thousand Oaks Community Gallery in Newbury Park. Open to all adult artists, members and non-members, offering generous cash prizes. Entries must be of original works of art. For entry fees, online application and more information, visit www.westlakevillageartguild.org/open-juried-show. 
ONGOING THEATER
THE BAD SEED Through May 8. A mother begins to suspect that her seemingly perfect little girl may be responsible for a series of murders. Based on the novel by William March. Not suitable for children under 12. $18-20. ARTSpace Black Box Theater, 2956 School St., Simi Valley, www.actorsrepofsimi.org/about-us/artspace-black-box-theater. 
BYE BYE BIRDIE Through May 8.Teen culture in Small Town USA in the 1950s gets a humorous but loving tribute in this rock and roll musical. When teen heartthrob Conrad Birdie gets drafted, he stages a farewell kiss as a publicity stunt — leading to envy, jealousy and wacky hijinks! $18-20. Conejo Players Theatre, 351 S. Moorpark Road, Thousand Oaks, 805-495-3715, conejoplayers.org.  
FRIENDLY VALLEY Through April 24. In this dark family comedy, siblings gather at their parents' home where emotions are running high as personal drama, a dying mother and a husband trying to provide his wife with a peaceful passing lead to conflict and revelations. $15-20. Backstage at Santa Paula Theater Center, 125 S. Seventh St., Santa Paula, 805-525-4645, www.santapaulatheatercenter.org. 
IN THE HEIGHTS Through May 8. A vibrant, joyful and touching musical from Lin-Manuel Miranda, in which residents of the largely Latinx neighborhood of Washington Heights live, work, love, dream and hope for a better tomorrow. $23-25. High Street Arts Center, 45 E. High Street, Moorpark, 805-529-8700, highstreetartscenter.com. 
VENTURA COUNTY POETRY PROJECT Thursday, April 21, 6:30 p.m. live and via Zoom. Poetry reading and open mic at the EP Foster Library (also streamed live), 651 E. Main St., Ventura. More information at vcpoetryproject.org.  
ONGOING ART
643 PROJECT SPACE Through April 22.Entre Colores, Recuerdos y Sabores, José Galván Martínez's perspective of over a decade of diaspora through colors, memories and foods, rendered in sculpture, painting, prints, mixed media and a wall installation. 643 N. Ventura Ave., Ventura, www.643projectspace.com. 
AGRICULTURE MUSEUM Through June 26:Tomols to Trains: County Transportation through the 1900s. Ongoing:Farm to Market, an interactive exhibit promoting healthy lifestyles through role play; plus antique tractors, farming implements, a living beehive and more. Hours: Thursdays-Sundays, 11 a.m.-5 p.m. 926 Railroad Ave., Santa Paula, 805-525-3100, venturamuseum.org/visit-agriculture-museum/.
BEATRICE WOOD CENTER FOR THE ARTS Through May 1.Jon Keenan: Recent Work, porcelain, stoneware and earthenware, presented in the Beato Gallery. 8585 Ojai-Santa Paula Road, Upper Ojai, 805-646-3381, www.beatricewood.com. 
BLANCHARD COMMUNITY LIBRARY Through April 30. De Colores Multicultural Folk Arts' Women's Art Show. 119 N. 8th St., Santa Paula, www.facebook.com/groups/779920285904310. 
BUENAVENTURA ART ASSOCIATION Through May 21.Tony J. Smith's A Tribute to Beauty and Inspiration (oils and acrylics), Kathy Bodycombe's Leaving a Stamp (collage incorporating postage) and Michael Corrigan Mishou's The Eye of the Beholder (photography). Artists' reception on Friday, May 6, 5-8 p.m. Studio 99, Bell Arts Factory, 432 N. Ventura Ave., Ventura, 805-648-1235, buenaventuraartassociation.org.
CANVAS AND PAPER Through May 8. Works by Cornelis Kick, William Scott and Louis Valtat. 311 N. Montgomery St., Ojai, www.canvasandpaper.org. 
CHANNEL ISLANDS MARITIME MUSEUM Through Fall 2022:Chouinard Arts, a nine-piece collection featuring pieces of maritime art from the 1930s, including early works by Arthur Beaumont and Millard Sheets. Through April 30: Annual Oxnard Union High School District Student Art Show. Ongoing: Maritime art covering Asian, European and American seafaring history; the Marple Model Ship Collection; exhibits on whales, sailors and the Port of Hueneme and more. 3900 Bluefin Circle, Oxnard, 805-984-6260, cimmvc.org.
DUDLEY HOUSE HISTORIC MUSEUM Ongoing.The National Historic Landmark was built in 1892 by Selwyn Shaw for lima bean farmer B.W. Dudley, and is one of the last pioneer farmhouses in Ventura. On display are artifacts and other elements showcasing aspects of life from 1895 to 1925. Open for tours the first Sunday of the month. COVID protocols will be strictly followed. 197 N. Ashwood Ave., Ventura, 805-642-3345, dudleyhouse.org.
HARBOR VILLAGE GALLERY AND GIFTS Through May 17: A new selection of works are presented in a new members' show. Ongoing: Buenaventura Art Association members showcase and sell their work. Masks and social distancing required. 1559 Spinnaker Drive #106, Ventura Harbor Village, 805-644-2750, www.facebook.com/HarborVillageGalleryGifts.
MULLIN AUTOMOTIVE MUSEUM Ongoing. The famed auto museum pays tribute to French automotive design, with coaches from the 1800s, Bugattis from the 1920s-30s, Concours d'Elegance winners and more. Hours: Friday-Sunday, 10 a.m.-3 p.m.; advance tickets required. 1421 Emerson Ave., Oxnard, 805-385-5400, mullinautomotivemuseum.com. 
MURPHY AUTO MUSEUM Ongoing. Impressive display of vintage automobiles and Americana, as well as the Gold Coast Modular Railroad Club and the car-centric art in the Fireball Art Gallery. Muscles and Mojo car show in the parking lot every first and third Sunday of the month. The museum is now open Saturdays and Sundays, 10 a.m.-4 p.m. 1930 Eastman Ave., Oxnard, 805-487-4333, www.murphyautomuseum.org. 
MUSEUM OF VENTURA COUNTY Through May 8: Arte Para la Gente,the collected works of Margaret Garcia. Online: Out and Back: Ventura County Outdoor Adventures, a newly digitized collection of photographs taken from reels of film created by lifelong Ventura County resident and avid outdoorsman Herman Keene (1879-1965). Ongoing: MVC Gallery Marketplace, exhibits devoted to the Chumash, the history of Ventura County, George Stuart Historical Figures® and more. 100 E. Main St., Ventura, 805-653-0323 or venturamuseum.org.
OJAI ART CENTER Through April 30. Car Culture, oils and pastels that celebrate the automobiles of yesteryear by Thomas Hardcastle. 113 S. Montgomery St., Ojai, 805-646-0117, www.ojaiartcenter.org/art.html.
OLIVAS ADOBE HISTORIC PARK Ongoing. The Olivas Adobe is now open the second Sunday of each month for visitors, 11 a.m.-3 p.m. The historic park invites all plein air artists to come out to the site for creative inspiration, from the rose garden and 160-year-old fuchsia to the rancho and the bell tower. In addition, Laura Jean Jespersen's The Romance of the Adobe will be on exhibit in the small adobe. There will be raffles, historic interpreters, an al fresco gift shop and more. 4200 Olivas Park Drive, Ventura, www.cityofventura.ca.gov/OlivasAdobe.
POPPIES ART AND GIFTS Through April 30:  This month's guest artist is Diane Hanley, who will share her new collection of watercolors created during the pandemic. Ongoing. Gifts, jewelry, decor and more made by local artists. 323 E. Matilija St., Ojai, 805-798-0033, www.poppiesartandgifts.com.
PORCH GALLERY Through May 23.Shana Mabari: Oceans. In 2020, Los Angeles-based contemporary Light and Space artist Shana Mabari became the first artist-in-residence on a maritime mission led by the nonprofit Sea Shepherd Global. Work inspired by this journey comprises this exhibition. 310 E. Matilija St., Ojai, 805-620-7589, porchgalleryojai.com.  
RANCHO CAMULOS MUSEUM Ongoing.The 40-acre landmark and museum is one of the best surviving examples of an early California rancho and honors the area's Spanish and Mexican heritage. "Last Sundays at the Landmark" take place the last Sunday of every month, and include docent-led tours, music and more. Open every Sunday for docent-led tours; group and special-focus tours by appointment. Situated off of Highway 126, two miles east of Piru. 805-521-1501, www.ranchocamulos.org. 
realART Opened Jan. 9.The art gallery in Whizin Market Square will host a new show with works by a variety of contemporary artists. Whizin Market Square, 28861 Agoura Road, Agoura Hills, 310-452-4000, buyrealart.com.
RONALD REAGAN PRESIDENTIAL LIBRARY AND MUSEUM Ongoing. Permanent exhibits include Air Force One, an F-117 Nighthawk stealth fighter, an M-1 Abrams tank and more. 40 Presidential Drive, Simi Valley, 800-410-8354, www.reaganfoundation.org. 
SANTA PAULA ART MUSEUM Through July 10:Fieldnotes: Lynn Hanson and A Narrative: John Robertson.Through May 8: En Plein Air: An Exploration of Malibu and Ventura County, works by 32 artist members of the famed, 113-year-old California Art Club. The museum is now open, Wednesdays-Sundays. 117 N. 10th St., Santa Paula, 805-525-5554 or www.santapaulaartmuseum.org. 
SOUTH OXNARD LIBRARY Through April 30. Focus on the Masters' Learning to See Student Art Showcase presents works by K-8 students in the Ocean View School District. 4300 Saviers Road, Oxnard, focusonthemasters.com. 
STUDIO CHANNEL ISLANDS Through May 28.E Pluribus Unum: Out of Many, One, Richard Barnett's large oil paintings of crowds depicting up to 500 people in one work to Daggi Wallace's small intimate pastel portraits and Kerstin Zilm's prose and collected voices, the viewer is invited to contemplate their own place among each other and in this world. 2222 E. Ventura Blvd., Camarillo, 805-383-1368, studiochannelislands.org. 
VENTURA POTTERY GALLERY Ongoing. Talented ceramic artists from across Ventura County make up the Ventura County Potters Guild, and they display their works — housewares, home decor, figurines and more — at the guild's gallery and shop in Ventura Harbor. 1567 Spinnaker Drive, Suite 105, Ventura, 805- 644-6800, venturapottersguild.org/gallery.
VITA ART CENTER Through May 7.Click: Photo-Based Art, in which artists modify their photographs to create something new and unexpected. Encaustics, abstract works inspired by water by surfer and artist Rick Stich. 28 W. Main St., Ventura, 805-644-9214, www.vitaartcenter.com.