• Community •
Ojai water fight
When it comes to a good fight, the city of Ojai never hesitates to put on the gloves. In 2011, residents stepped into the ring to take on Golden State Water Company in a fight to reclaim their water system.
Ojai residents in the four square miles of Golden State's service area are paying close to three times as much on their water bills as customers of neighboring water purveyors, like the Casitas Municipal Water District.
Leading the fight is Ojai FLOW (Friends of Locally Owned Water), a citizens group dedicated to community ownership and control of locally owned water. The group has been urging the sale of their water system, but Golden State has insisted it is not for sale. The plan would be for Casitas Municipal Water District to acquire the Ojai water system by eminent domain, an option that Casitas officials have said they are mulling over very carefully.
Aside from the hefty water bills from Golden State, which feasibility studies show will only increase with the company's planned capital investments, residents and the city are concerned that water rates in this jurisdiction will decrease property values and drive businesses elsewhere. Most recently, the Ojai Valley Board of Realtors voted unanimously to support Ojai FLOW's attempt to buy out the water system, which the city also supports.
"We're hoping next year to see the start of a public agency moving forward on the process," said Ryan Blatz, attorney and Ojai FLOW member, "and a vote in the next year on whether or not to approve a bond to raise the money to purchase [the water system] through eminent domain."
— Shane Cohn 
The closure of Ventura County Rainbow Alliance
Ventura County's most prominent LGBTQ (lesbian, gay, bisexual, transgender and questioning) support center shuttered its doors in June due to a series of massive state budget cuts over the years that left the nonprofit organization with a mere fraction of the funding needed to sustain it. Established in 1993, the organization served as a supportive center for the local adult and youth LGBTQ community and those affected by HIV/AIDS, providing thousands of clients in the county with mental health and social services.
In 2007 and 2008, the organization had a yearly budget of around $750,000. In 2009, however, Gov. Arnold Schwarzenegger cut funding for HIV/AIDS-related services during the budget crisis, resulting in a loss to VCRA of $500,000 annually. Shortly thereafter, the alliance downsized and moved to a smaller office, eliminated various services and discharged personnel.
When funding sources dried up and fewer donations came in as money went to fight other issues, such as the fight to overturn Prop. 8, the controversial initiative that banned gay marriage, the alliance struggled. The board made the final decision to close the organization.
— Michael Sullivan
• DEVELOPMENT •
East Area One
For the city of Santa Paula, the year began with a proposal to annex about 540 acres for zoned development that could bring millions of dollars to the local economy. But as anybody familiar with development planning in Ventura County could have predicted, the process wasn't a walk in the park.
The Ventura Local Agency Formation Commission (LAFCO) balked at the city's first attempt to annex the land, saying the project had flooding impacts concerning Santa Paula Creek and Haun Creek, and questioned the city's ability to provide general services to the area. Limoneira, the Santa Paula-based global agribusiness that owns the acreage in question, had been planning the development of this property for seven years.
The plan includes 1,500 new homes at various price points, 150,000 square feet of light-industrial and retail space and 250,000 square feet of commercial space.
In March, Limoneira and city officials returned to LAFCO with the required improvements to the plan, and the project was approved, contingent on the application submission of East Area Two, a smaller piece of property that will benefit from commercial development, according to Limoneira CEO Harold Edwards.
"The main goal of 2011 was to have LAFCO approve the annexation of this property (East Area One)," said Edwards. "It's all good. Lots of people may think we're not doing anything because of the current market and economy, but we're going as fast as we can."
Edwards said he anticipates the official annexation in May of 2012, with  break groundbreaking on the project likely near the middle of 2013.
— Shane Cohn 
Ventura's Westside Plan
In the city of Ventura, the Westside and North Avenue/Cañada Larga Area Community Plan stirred up plenty of contention during the start of 2011. The idea of annexing the North Avenue and 650 acres of the Cañada Larga Valley into the city would only further stall the Westside community plan, which has been called a work in progress for well over a decade.
Annexing only the North Avenue area into the community plan area, including the build-out of the Brooks Petrochem project (1,105 residential units) would generate $1 million for the general fund, according to a city-issued fiscal report in March. But the project would require $1.3 million in municipal services, bringing a fiscal deficit of $314,000 yearly, although that would shrink to a deficit of $233,000 by 2020. Eventually, by 2030, the area would generate a fiscal surplus of about $707,000 annually.
By including Cañada Larga in the Westside plan, the city would begin to see about $1.6 million in surplus by 2030, if the proposed build-out of up to 99 executive houses with price tags estimated at $3 million occurred without a hitch.
Mayor Bill Fulton called the proposed annexation "a big financial loser for a lot of years," and residents packed the council chamber on April 19 to rally against the proposal.
After years of suggesting the annexation of Cañada Larga, Shull "Buz" Bonsall, owner of approximately 6,500 acres of land in the Upper Ventura Avenue/La Cañada Larga Valley area, decided he no longer wanted to hold up the original plans for the Westside and recommended the Council move forward without including his property in the community plan. Bonsall's decision was applauded, and residents moved one step closer to finally seeing the fruits of their Westside community planning efforts.
— Shane Cohn
• EDUCATION •
Rio ruckus
Rio School District voters may have hoped last year's school board election would put an end to business as usual, but even the addition of four new trustees didn't prevent more embarrassing headlines about feuding on the board or the further misadventures of Sherianne Cotterell.
On March 2, after four weeks of closed-door meetings to talk about Cotterell's performance, the board's new majority — Eleanor Torres, Henrietta Macias and Ramon Rodriguez — made Cotterell the third Rio superintendent since 2003 to be forced out.
No reason was publicly given at the time, but Trustee Ramon Rodriguez later indicated Cotterell was inflexible.
Cotterell challenged her termination in court, alleging the board did not properly give her or the public notice that it was considering firing her. The Brown Act, which governs the conduct of meetings by public officials, requires 60 days' notice.
Only Trustee Tim Blaylock dissented; Mike Barber, who missed the meeting, had a statement objecting to the decision read into the record. At the board's next regular meeting, Barber demanded Torres' resignation, launching a new round of feud-fueled theatrics.
In April, Blaylock and Barber sent a letter to Ventura County's district attorney, sheriff and grand jury and Oxnard's police chief, asking them to investigate the other three for possible conflict of interest, alleging that Macias, Rodriguez and Torres fired Cotterell because they had been paid with campaign donations from a construction company with a long-standing lawsuit against the district. In June, the district attorney's office notified the board in writing that it had found no violation of California campaign laws.
Also in June, independent auditors found the district's after-school program agreement with the Boys & Girls Club of Greater Oxnard and Port Hueneme hadn't been properly approved. The December 2006 contract between the district and the club was only signed by Cotterell and Blaylock, who happened to be an officer of the club, thus creating a possible conflict of interest. In August, the board deadlocked 2-2, with Blaylock recusing himself, on whether or not to renew the memorandum. In October, after discussions with club officials, it approved a new agreement. Blaylock now sits out on any votes involving the club.
In August, Cotterell was booked into Salt Lake County's jail for suspected retail theft —her second shoplifting bust in two years. She bailed out the next day after pleading not guilty to the charge pending an Oct. 9 hearing. A police report says security employees at a grocery store followed Cotterell into a parking lot after she refused to cooperate with them and return to the store. When police officers approached Cotterell, she cried and acted as if she were hyperventilating; she had a bag of groceries with items she bought but also had cosmetic items she did not purchase in her purse. Cotterell said she didn't remember taking anything and must have "blacked out" in the store and didn't take anything on purpose. She was already on probation for a shoplifting conviction after being filmed by a security camera snipping the tags off a pair of shoes at T.J. Maxx in Oxnard in 2009.
In June, the board selected Dr. John Fitzpatrick to be interim superintendent, but he resigned after less than a week for health reasons. Shortly afterward, the board appointed Dr. Howard Hamilton, who has been acting superintendent through a period of unusual calm for the district.
— David M. Courtland
• LEGAL •
The final chapter of the Brandon McInerney case
The case was finally closed for Brandon McInerney, his family and everyone affected by the shooting of the openly gay teenager Larry King. Brandon, 17, was sentenced on Dec. 19 to 21 years in jail for shooting Larry, 15, two times in the back of the head while in class at E.O. Green Junior High School in Oxnard in February 2008, in addition to time already served while awaiting completion of court proceedings.
After three years of tense and often emotional court hearings and much frustration on both sides of the court, the prosecution cut a deal with Brandon following a mistrial in August, when the jury deadlocked on whether to find Brandon guilty of first degree murder and a hate crime or of manslaughter. Though the prosecution had decided to retry the case, dropping the hate crime charge, the prosecution agreed to a plea deal instead because Brandon was only 14 at the time of the killing. The consideration of his young age could have caused another mistrial, a situation the prosecution wanted to avoid.
When Brandon turns 18 in January, he will be transferred to state prison.
— Michael Sullivan
Chioma Gray comes home
It is a story with few details. Chioma Gray, a 15-year-old Buena high school student, disappeared with Andrew Tafoya, then 20, in December 2007. Tafoya, who had spent seven months in jail and against whom a protective order had been entered due to unlawful sex with a minor (Chioma), allegedly stole a car, kidnapped Gray and went to Mexico. Though there were sightings of the couple, the private investigator on the case was months behind on their trail, and eventually the case went cold. Then, after nearly four years without any contact with their relatives, apparently Tafoya's lawyer learned that the couple wanted to come home so he contacted U.S. marshals. The couple returned in October from Mexico City. Gray, 19, said the couple had married in Mexico.
Tafoya, who had pleaded not guilty to child stealing, withdrew his plea and accepted a deal whereby he will spend no more than three years in jail. He will be sentenced on Jan. 23. Gray has since asked that the protective order be removed so she can visit her husband. The court agreed.
— Michael Sullivan
• POLITICS •
Oxnard branding
The district attorney's office began an investigation, in August of 2010, into possible malfeasance by Oxnard city officials. As 2012 approaches, there is yet to be a single arrest and the district attorney continues to be tight-lipped about the ongoing investigation. In the meantime, 2011 kicked off with the introduction of a new police chief, Jerri Williams. The violent crime rate has dropped about 11.9 percent (through October).
In July, the city introduced a new branding campaign that made the case for an international brand to be attached to Oxnard and for it to become "a destination that creatively celebrates international culture," according to the Oxnard Convention and Visitors Bureau. The plan was actually drafted in 2010, with 49 recommendations on how to reinvent Oxnard's image. But one of those suggestions — to change the city's name to Oxnard Shores  — immediately stirred up plenty of community backlash. As a result of the name-changing debacle, a brand leadership committee was formed, and public workshops were conducted to draft a more appropriate brand for the city.
The new plan, embraced by the City Council, introduced ambitious projects such as a 100,000-square-foot international open-air marketplace to be permanently located Downtown, in a style similar to that of Pike Place Market in Seattle.
The city also began hosting gourmet food truck nights in Heritage Square, in an effort to increase tourism and make Oxnard a more vibrant cultural attraction.
Tim Flynn and Carmen Ramirez added a fresh breath to the City Council in 2011. Unfortunately, the infighting among council members and city staff continued, much as it has in the past. The tug-of-war between Mayor Tom Holden and City Manager Ed Sotelo goes on, and most recently a number of important agenda items were postponed because of the council's inability to move forward efficiently.
"I'm starting to be afraid we're the ones who are slowing everything down," Councilman Bryan MacDonald said during the council session.
— Shane Cohn 
The rise and fall of Ventura's paid parking initiative

When parking meters were installed in Downtown Ventura in 2010, the outcry against them wasn't a huge surprise. Parking meters had been installed and removed two times before, and it seemed that Ventura merchants and consumers had gotten used to the idea that parking should be free. That, however, was a short-lived notion — at least for parking along Main Street and its concurrent cross roads in the area.
With merchants divided on the topic — whether or not paid parking was deterring customers — Tea Party member and Ventura resident Carla Bonney, along with a handful of other frustrated locals, took matters into their own hands. Instead of continuing to try and persuade the City Council to remove the $1 million-plus investment, they took the most democratic route possible: put it on the ballot.
Though there were a few problems with the language of the initiative at first, once those were resolved, opponents of the parking meters took up the cause and gathered signatures — 8,000, in fact. It qualified for the ballot, but the Council opted to do a study on the legality of such an initiative rather than leave it up to the voters.
To the disappointment of Bonney and other parking meter opponents, the issue of public parking matters, including paid parking, isn't a legislative matter, but rather an administrative one. According to California Vehicle Code, cities have the authority to regulate public parking, not the people. And so the ballot initiative had to be abandoned. Should it have gone to the ballot and passed, it would have set a national precedent and could have changed the way cities manage parking across the country.
— Michael Sullivan 
The end of gerrymandering
When the bipartisan commission created by Proposition 11 drew new political districts for Congress as well as the state Senate and Assembly this year, it put some of Ventura County's incumbent representatives in more competitive districts that place their political futures in doubt.
Republican Congressman Elton Gallegly's Simi Valley home is now in fellow Republican Buck McKeon's 25th District. If Gallegly decides to run again, he must either face McKeon or at least three Democrats who have declared their candidacy for the 26th District.
That would pit Gallegly against longtime Ventura County Supervisor Steve Bennett, who announced in November that he is running. Also running are Moorpark Councilman David Pollock and Westlake Village businessman David Cruz Thayne.
Gallegly hasn't said yet whether he'll run again, fueling speculation about who might run in his place should he decide to retire. Among possible candidates are Republican state Sen. Tony Strickland, Ventura County Supervisor Linda Parks, Simi Valley Councilman Glen Becerra, Moorpark Councilman Keith Millhouse and Ventura County District Attorney Greg Totten.
In contrast to Gallegly, 24th District Representative Lois Capps wasted no time in making it clear she will run again. She faces the prospect of a tough campaign against former state Sen. Abel Maldanado, the moderate Republican from Santa Maria who broke ranks with most of his colleagues in 2007 to help pass a state budget agreement they opposed.
Meanwhile, Strickland now faces a possible showdown with Democratic state Sen. Fran Pavley in a new Senate district that includes his Moorpark and her Agoura Hills homes.
Assembly districts remained largely unchanged, leaving the two incumbents representing Ventura County — Democrat Das Williams of Santa Barbara and Republican Jeff Gorell of Camarillo — with comfortable majority support from voters.
— David M. Courtland 
TIMELINE Compiled by Devin Embley
March: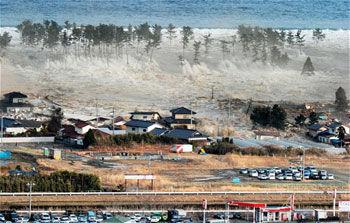 Japan earthquake and tsunami
In March 2011, a 9.0 magnitude earthquake struck the Tohoku region of Japan. The hit was so devastatingly powerful that it rattled the planet on its axis and shifted parts of Japan's main island 3 to 16 feet, and creating waves close to 30 feet high and sweeping six miles inland. The final damage count left 15,703 people dead, with nearly 5,000 disappeared in the fires and tsunami. This was documented as the highest number of casualties Japan has seen since World War II.
Charlie Sheen Meltdown
TV's highest paid-actor, known for his work on Two and a Half Men, went on a complete meltdown and plunged into the media circus after drugs, women and attempted rehabs for both clearly got the best of him. "Winning" was merely a state of mind for Sheen after losing his job and having an emergency restraining order granted to his estranged wife against him in March 2011. But with his viral antics, obscene catch-phrases and rants, Charlie Sheen broke a Guinness World Record by reaching one million followers in slightly more than 25 hours on his Twitter feed.
April: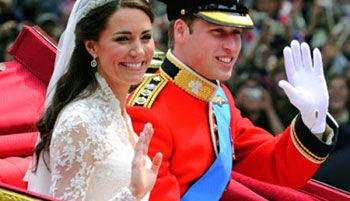 A Royal wedding
In April 2011, millions of people watched live via television and computer, or in-person, as Prince William of England, heir to the British throne, married Catherine Middleton in a grand and majestic fashion. Prince William, son of Prince Charles and the late Princess Diana, and his wife are now an official royal duo.
May: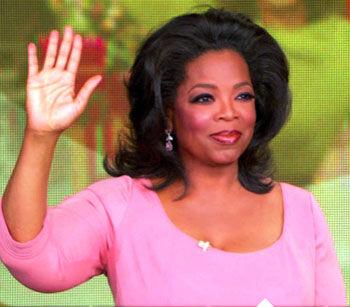 The Oprah Winfrey show ends
The multi-award winning and highest-rated program of its kind in history came to an end in May of 2011. The Oprah Winfrey show featured celebrity interviews, book clubs and lavish giveaways and is credited as the fourth most watched event in American television history for Oprah's rare prime-time interview with Michael Jackson in 1993, when 36.5 million viewers tuned in.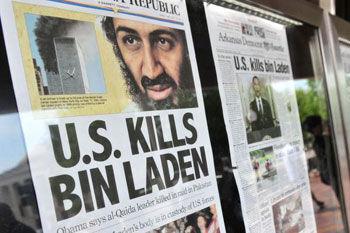 Death of Osama bin Laden
After a decade of devastating attacks on the West, Osama bin Laden, the leader of the al-Qaida terrorist network, was found and killed in May 2011 after engaging in a firefight with a U.S. Navy SEAL team at his compound in Pakistan. Bin Laden was on the top of the FBI's Most Wanted list and is best-known for orchestrating the attacks on September 11, 2001.
July: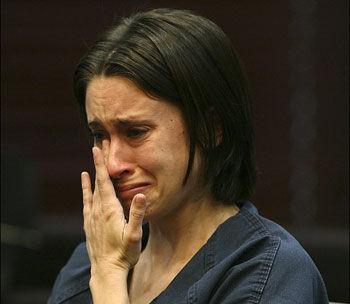 Casey Anthony trial
One of the most closely followed trials of our decade ended in July 2011, as Casey Anthony was found innocent of the murder of her 2-year-old daughter, Caylee Anthony, who was found dead a quarter-mile from their Orlando home. After six weeks of testimony, what seemed like conclusive evidence and a sure bet to put Casey Anthony behind bars for life, the verdict shockingly went the other direction, to the dismay of many of the millions of people following the case.
Women's World Cup
USA vs. Japan: The Japanese women's soccer team, in July 2011, became the first Asian team ever to win a FIFA World Cup final. A true underdog story, Japan took on a highly favored USA team that was looking for its third straight title, while Japan had never even reached the finals of a major world competition before. It came down to a penalty shoot-out following a 2-2 tie after extended time. Japan became the fourth team to win a world championship, joining the United States, Norway and Germany.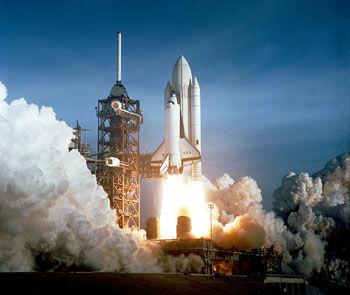 NASA space shuttle program ends
Thirty years, 135 missions and six shuttles later, NASA's space shuttle program came to an end after the landing of Atlantis in July of 2011, formally ending in August of 2011. The space shuttles were the only winged manned spacecraft to have achieved orbit and land, and the only reusable space vehicles that ever made multiple flights into orbit.
 September: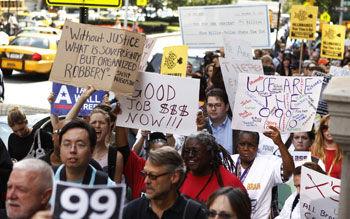 Occupy Wall Street
In September 2011, a worldwide movement began on Wall Street in New York to protest the 1 percent of the population that owns 40 percent of global wealth. The protests were in response to the high unemployment rate, social and economic inequality, global greed and corruption, and the undue influences of corporations on the government. "We are the 99%" became the official slogan of the movement as protesters spread the word via social media and began "occupying" all around the world.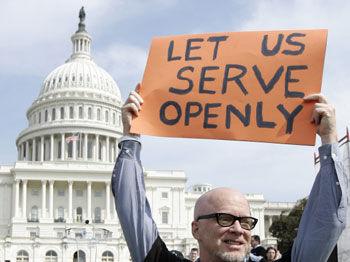 End of "Don't ask, don't tell" policy
After 18 years of a "don't ask, don't tell" policy, the military's ban on openly gay individuals serving in the U.S. armed forces, came to an end in September 2011. More than 13,000 military personnel were discharged while the policy was in effect.
October: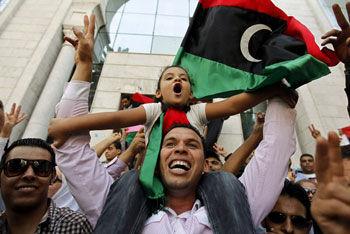 Libya liberation,death of Moammar Gadhafi
Libyan dictator Moammar Gadhafi, known as a brutal military man who ruled with an iron fist, was captured by revolting rebels and killed in October 2011. The revolt came by way of an uprising against tyrants in the Middle East, known as "Arab Spring." With the death of Gadhafi, Libya ended its seven-month civil war and began to rebuild for its future.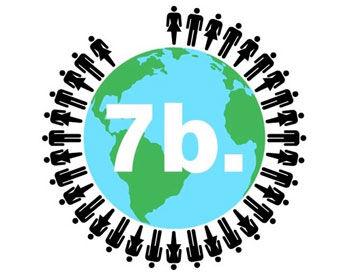 World population
Results of a world census, in October 2011, showed that the population has skyrocketed to an estimated 7 billion people. At the current rate of 134 million births and 56 million deaths per year, projections are that the global population will reach between 8 billion and 10.5 billion by 2050.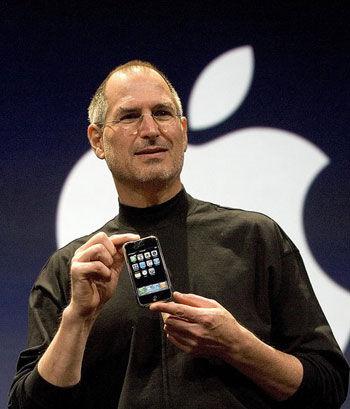 The death of Steve Jobs
Steve Jobs, the innovative and iconic co-founder of Apple in 1976, died in October 2011 after a long bout with a rare form of pancreatic cancer. Jobs pioneered the technological industry, from music and movies to smartphones and tablets. His creative advancements in technology truly enhanced the quality of life and how it is lived.
December: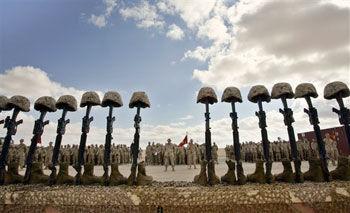 End of the war in Iraq
In December 2011, almost nine years in, the United States finally lowered its flag in Baghdad, signifying the official end of the American military mission in Iraq. In retrospect, the efforts are viewed as a success for the progress achieved in the Middle East, but with that, the costs of war were great as 4,500 American and an estimated 100,000 Iraqis died.