On Jan. 4, Lake Casitas reached an all-time low: just 35.1 percent of capacity and nearly 80 feet below the high-water mark that circuitously, and ominously, lined its lip. Meanwhile, wells in the Ventura and Ojai valleys were running deep and, in many cases, dry. ("Sucking sand," as a rancher put it.) The grasses hissed on the hillsides, and the oaks and sycamores, totems of noble hardiness, toppled by the thousands in what is the worst drought since reliable records began in the 1870s.
And then — rain. Lots of it.
At first, the parched earth sucked the water up. Then eventually surface waters accumulated in the rivers. The hillsides greened. Matilija Dam spilled over. The final of the major storms, on Friday, Feb. 17, dropped nearly 6 inches of rain in the city of Ventura in 24 hours and much more in the surrounding mountains. The Ventura River breached at the coast, taking out a strawberry field as it did. Flood and rain damage were widespread. It seemed, for this moment, that we had more water than we could handle. We did.
But only in a limited sense. According to USGS's (U.S. Geological Survey)Drought Monitor program, Ventura is one of just three small areas in California still considered to be in moderate drought. According to local authorities, this may be understatement. "It's still horrible, actually," says Anthony Emmert, deputy general manager of United Water Conservation District. "One year of wet weather doesn't negate the impacts of prolonged drought."
"You have to remember," says Jayme Laber, a hydrologist with the National Weather Service, based in Oxnard, "we've had five nearly record dry years. We were just starting to generate runoff in the rivers. It rained and it rained and the rivers were dry. … Watersheds were like a sponge after this drought, and they just keep soaking it up." 
The result is that the creeks and Ventura River diversion that feed Lake Casitas haven't seen sufficiently sustained flows to make much of a difference. Despite all the rain, the lake reached only about 44 percent capacity. According to the Casitas Municipal Water District's Water Efficiency and Allocation Program, when Lake Casitas sits at less than 40 percent capacity, 30 percent allocation reductions are required by all users, which have been in place since summer of 2015. It will likely be the case again by this summer. Mandated cutbacks and drought are, for the time being, here to stay.
The grand plan for Lake Casitas
Relatively speaking, Lake Casitas is huge. As the state of California began the planning of a state-wide water project in the early 1950s, the citizens of Ventura and area farmers, still reeling from drought that began in the 1940s, decided instead to harness local resources. The idea coalesced in 1952 to create, as one state water manager called it, a "drought-proof" resource.
The state opposed the scale of the plan, preferring something more along the lines of the 1947 Matilija Dam and Lake — a mere 7,000 acre-feet — to serve as backup for nascent state water delivery. But with support from the U.S. Bureau of Reclamation and other agencies, the local plan for Lake Casitas was adopted and rushed forth. In 1956, at the confluence of Coyote and Santa Ana Creeks, work began on a massive earth-fill basin. It took nearly 20 years to fill and spill over, containing 254,000 acre-feet of water. (An acre-foot is 326,000 gallons, enough for about two families per year.)
Lake Casitas has served western Ventura County stolidly. When Santa Barbara was, in desperation, forced to forge a costly spur to state water in the 1990s because of drought, Lake Casitas stood by with ample supply. In 1998 the lake overflowed for the second time since its conception. The area served by the Casitas Municipal Water District has been able, to a large extent, to transcend the vagaries of weather and state water politics because of this largesse, combined with generous groundwater basins and local conservation efforts. The result: Ventura is the only sizable Southern California city entirely reliant on local water resources.
But it seems that's about to change.
On Jan. 23, the Ventura City Council voted 7-0 to authorize a comprehensive study to look into a state water connection. The study is slated to cost more than $500,000 and will span multiple agencies across the county, including Ventura Water, United Conservation Water District, Casitas Municipal Water District and Calleguas Municipal Water District.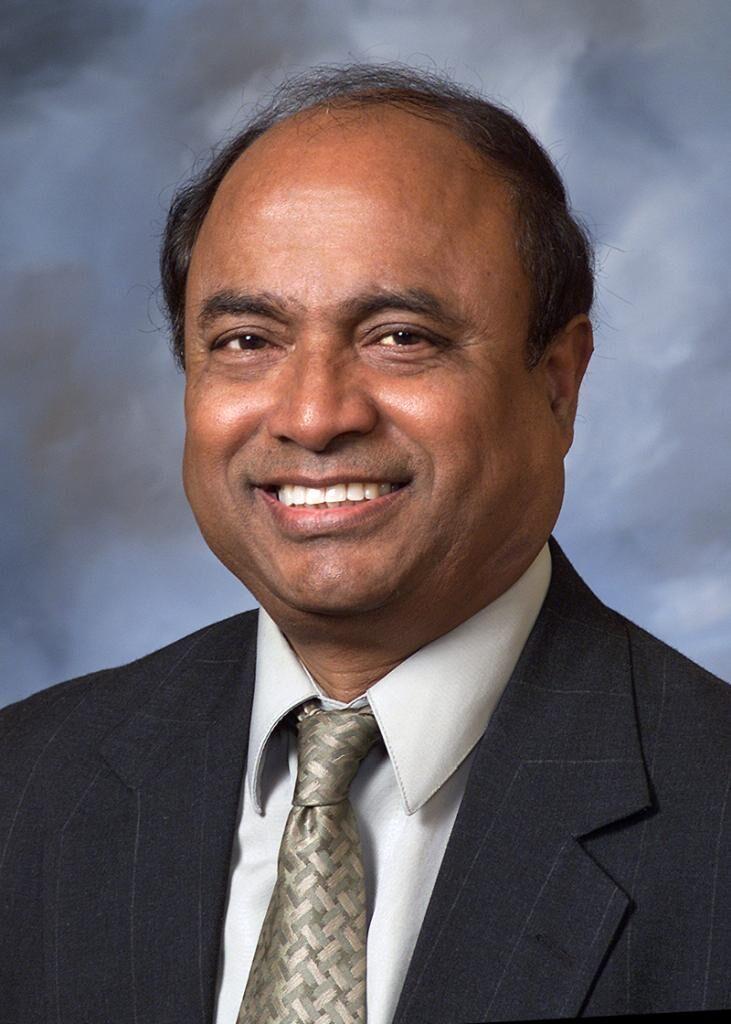 There's urgency to the proposal. With reservoirs spilling over in Northern California, the state is offering water at bargain rates that have some water managers salivating. "Cheap water is available now, and we can't take it," says Tony Morgan, deputy general manager of groundwater resources at United Water Conservation District. United was formed in the 1930s to fight seawater intrusion along the coastal plain that was caused by overdrafting of the aquifers there, a fight that continues to this day. "We're eyeballing all that snowpack in the Sierras and all the melt that will come in the spring and summer. Can we get some of that water?"
To get that water, there will need to be a connection.
On March 22, District 1 Supervisor Steve Bennett convened a forum on this topic, featuring a panel of the major stakeholders. (It's perhaps auspicious that at this same meeting it was announced that Shana Epstein, general manager at Ventura Water, would be resigning to take a position in charge of public works for the city of Beverly Hills.) The most likely outcome, it seems, will be a connection via Calleguas Municipal Water District in the southeastern part of the county. Calleguas, part of the Metropolitan Water District that serves most of Los Angeles County, receives state water. State water for the western county will then be wheeled — the term used for using excess capacity in a water district's pipes to deliver water to neighboring districts — across the 118 Highway alignment. Or thereabouts. This connection would likely cost in the tens of millions of dollars. But what will it accomplish?
The cost of state water supply
Despite hardly ever using it, Venturans already pay for state water and have since State Water Project allocations were figured in 1971. The cost fluctuates, but the city budgets about $1.5 million annually. The 20,000 acre-feet of state water allotment is divided up between three suppliers: the city (10,000 acre-feet), United Water (5,000 acre-feet) and Casitas (5,000 acre-feet). To put that into perspective, 10,000 acre-feet for the city would provide well over half of current demand. Again: We currently get none of that. 
But it's more than just that. The city of Ventura is neck-deep in a recycled water program (potable water reuse). Early indications from the state, according to Epstein, suggest that in order to supply recycled drinking water, the permitted agency would be required to demonstrate adequate backup supply in case of system malfunction. State water would presumably provide that. It would also reduce the presence of dissolved particulates, a longtime concern of residents, in drinking water.
United Water for its part would get additional water to pump into its overburdened aquifers that primarily supply farmers in the Santa Clara River Valley and Oxnard, and fight seawater intrusion. In fact, the 2015 State Groundwater Management Act will soon require that groundwater be sustainably managed and threatens to penalize those who don't, something on the minds of all the water managers who weighed in on this story. Five-thousand acre-feet isn't much, considering the size of the various aquifers and supply demands under United's jurisdiction. But a connection to state water would also allow it to buy water and wheel it through that connection. It's not uncommon, for example, for water agencies to pay farmers along the California Aqueduct for their water rights so that the agency can, in turn, use that water. And this year, with dams in the north at capacity, so-called Article 21 water — state water made available beyond allocations — has already been ordered by United in the amount of an additional 5,000 acre-feet.
Lake Casitas wouldn't get its share of water directly, but rather as part of what's called an "in-lieu" agreement: The city of Ventura, which contracts with Casitas for 6,000 acre-feet annually, would thereby leave some of that water in place. Casitas would, in lieu, pay the city for the water not used, says Ron Merckling, public affairs and resource manager at Casitas.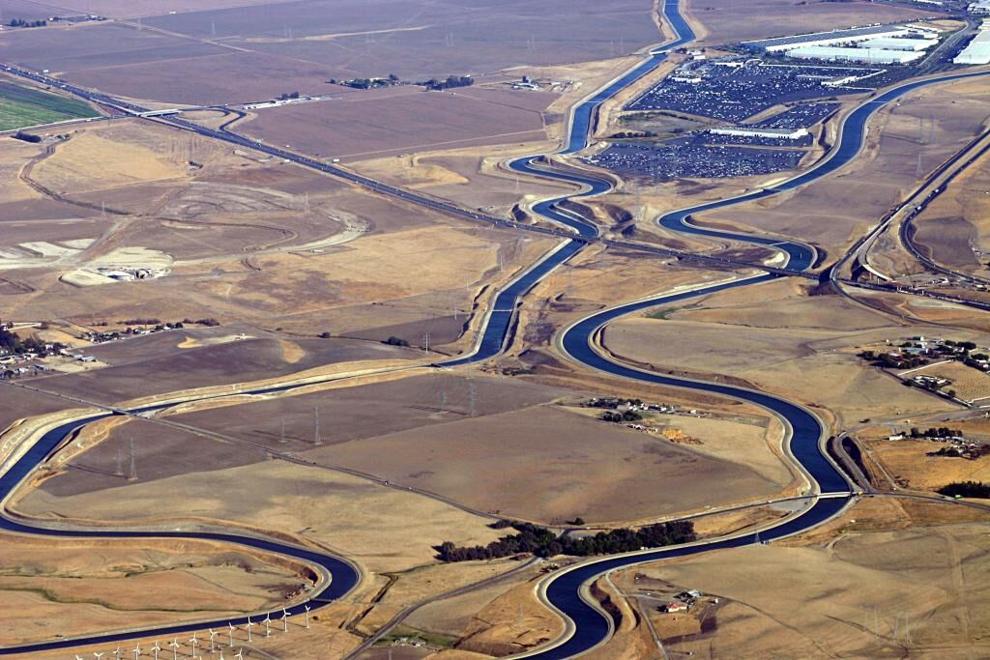 Finally, Calleguas, which would use its pipes to deliver the water, would enjoy two obvious benefits: It would charge fees for the service and, most important, it would begin storing backup supply in Ventura for future use. The contract to store that water doesn't specify where it must be stored, aquifers or Lake Casitas being the most likely options. But when Calleguas wants its water back — if, say, an earthquake damaged the state water aqueduct — it will demand and expect its due.
If it sounds like a win all around, there are many questions yet to be answered and plenty of critics, most vocal among them Kioren Moss, a real estate appraiser, director at the pro-business Ventura County Coalition of Labor, Agriculture and Business, and reliable critic of Ventura's water policies.
"We've done all of this before," he says. In 1990, when Santa Barbara had no connection to state water and was running dry, state water — up to 3,600 acre-feet per year — was wheeled from Calleguas to Ventura via Harbor Boulevard Bridge, thereby freeing up supply to Santa Barbara via Casitas. The agreement that allowed this was temporary by design. But it was proof of concept, says Moss, and it should never have been abandoned.
"I've been reminding the people at these various water districts for three or four years now about this [1990] wheeling agreement, sending unsolicited emails," says Moss. "The city of Ventura has reached a crisis and their lack of planning caught up with them."
Paul Jenkin, environmental coordinator for Ventura Surfrider, sees the connection to state water as a missed opportunity.
"Right now we are independent of state water and we should be planning to live within our means rather than relying on an unreliable distant source. There is opportunity to maintain our independence. That is what we are missing out on," Jenkin said. "My real concern is that the Ventura River watershed will end up subsidizing unsustainable growth elsewhere in the county."
State water allocations, says Jenkin, are notoriously unpredictable and might even eventually fail. In fact, Steve Wicktstrum, general manager at Casitas, noted at the March 22 meeting that while Ventura is looking to appropriate state water, other cities are going in the opposite direction, attempting to secure more local resources in the face of less reliable delivery from the state. "State water provides you with redundancy," says Bennett, "not necessarily reliability."
That's because, beginning in 1990, a combination of drought and environmental regulation conspired to reduce deliveries routinely to less than 100 percent of allotment. The10-year running average is about 45 percent, and in 1992 it dropped to less than 20 percent. As the disaster in Oroville this winter demonstrated, much of that 50-year-old infrastructure suffers considerable deferred maintenance.
So despite paying for 46 years for the infrastructure of the State Water Project and the additional infrastructure cost of connecting to it, we don't actually know what we would get.
Mohammed A. Hasan, an environmental engineer who has worked in Ventura for 42 years, thinks we should therefore be thinking longer term and beyond state water. "Snowpack and rainfall can't be depended on like they once were," he says. "Democrat or Republican, it doesn't matter. Our climate is changing. We need to be looking 50 to 100 years ahead for our water supply. … It's asinine to be spending millions of dollars to try to capture snowmelt this year. It isn't going to happen." 
But Bennett pushes back against assertions that the recent drive to connect to state water is last-minute or illustrative of a lack of leadership. Citizens might not have been as aware of these intentions, he says, but he's trying to address that with public forums. "Constituents want information," he says. "People want to know that their leaders are leading and have a game plan."
Getting what we paid for
The politics of water are infinitely complex. In Ventura County alone there are more than 240 water companies, ranging from school districts to private wholesalers to agricultural regions. All want the same thing: cheap and reliable water delivery, now and for the future. New water, however, is almost always relatively expensive compared to existing supply because of the investments required in securing it. With agriculture the biggest business in our county, and accounting for more than 60 percent of water use here, water is big money. 
According to David Simeral, associate research scientist at the Desert Research Institute and Western Regional Climate Center and one of the 11 scientists responsible for the U.S.G.S. Drought Monitor map, the drought in Ventura County is hydrological in nature — that is, there's not enough water in groundwater basins and reservoirs, given our current and projected future demands. While rain reduced environmental drought, greening our hills and enlivening our creeks, we're not out of the woods. Whether in Casitas, Piru or our many groundwater basins, most of the stored water is spoken for, Simeral says. Supplies vary hugely in this region. Demand is much less variable. One good rainy season in the course of six years of drought has amounted to a drop in the bucket. And what if drought persists?
For the people of the city of Ventura, state water provides greater diversity. Instead of being dependent upon rainfall in the Los Padres Mountains, we can now bank, somewhat, on the Sierra Nevada snowmelt as well. So doing, we can introduce a recycled water system. Whether we drink this water directly or indirectly — after using it to recharge aquifers and then pumping it again — remains to be seen. But direct potable reuse could result in thousands of acre-feet of water saved per year on top of what the state provides. We will be able, as well, to buy water on the private market and get so-called excess water in the wet years, should we need it. But this all still leaves one question unanswered: Will it be enough to restore Lake Casitas to its former glory?
The lake was born in drought with a promise of self-determination for western Ventura County. But that confident era fades into the distance as we do what we've long been wont to do: plug in with the rest of the state and get a little of what we've been paying for all along. 
Ojai
How much water is enough?
by Kit Stolz
The wettest set of storms in many years hit Ojai in mid-February, pushing up water levels in Lake Casitas from a decades-low of 35 percent of capacity last fall to just short of 44 percent today. Also rising have been water levels in the Ojai groundwater basin, although they too remain substantially below their historical average of recent decades.
Despite the rain, the Casitas Municipal Water District [as discussed in "All That the Rain Promises"] is planning for the first time in its long history to tap into state water from Northern California, by allying with Calleguas Water District of Thousand Oaks and other agencies in a plan to "wheel" state water from northern California to the western part of the city of Ventura, which historically has been dependent on the Ventura River watershed and Casitas. By contrast, the local agency that oversees groundwater, the Ojai Basin Groundwater Management Agency (OBGMA), has not made substantial changes, and in December offered an "Alternative Demonstration of Groundwater Sustainability" to the state instead of a groundwater sustainability plan, as mandated by a 2014 state law.
The 44-page document has been sharply criticized as inadequate by many officials, including those representing the city of Ojai, District 1 Supervisor Steve Bennett, the Ventura County Watershed Protection District and the National Marine Fisheries Service.
Adding to the watery turmoil, after years of litigation, Casitas Municipal Water District reached a $34 million deal to buy out on April 12 and supplant the Golden State Water Company (GSWC) as purveyor of water for the downtown Ojai area.
"People are saying congratulations and thank you so much," said Ron Merckling, spokesperson for the district. "Citizens of Ojai have been saying for a long time that we have management issues with Golden State, and that they could not reconcile them through the [state] Public Utilities Commission."
Merckling added that customers of Casitas have reduced water consumption over a four-year period from February 2013 to February of this year by 73 percent, the highest such cutback in the state. Although thankful to its customers, he doesn't think that means that the region's water worries are over.
"This year's rainfall was about 38 percent above normal," he said. "That's not nearly enough to counter five years of very low rainfall. The drought may be over for most of California but it is far from over for us."
By contrast the message in the Ojai Basin Groundwater Management Agency "Alternative Demonstration" to the state was that over the last 10 years there was "no evidence of chronic lowering of groundwater levels indicating a significant and unreasonable depletion of supply."
"We can show we have not been in overdraft for more than 10 years," said Russ Baggerly, a member of the OGBMA board. "Based on the available science and our own evidence, the pumping regimen has not caused any undesirable results. We don't see why we should spend $300,000 on a sustainability plan when we have already met our sustainability goals."
Bennett has been sharply critical of the OBGMA's refusal to prepare a plan, according to the guidelines laid out by the state's Sustainable Groundwater Management Act of 2014.
"They're taking the narrowest possible definition of 'no negative impact' from the pumping, and I think that's not appropriate for the Ojai Valley as a whole," he said. "For one, they say that as the basin sinks and wells go dry, that it's not a negative impact to sustainability because Lake Casitas serves as a backup, but Lake Casitas is being drawn down and they don't factor that in at all."
In fact, according to the "Alternative Demonstration," the long-term safe yield of the basin is 5,026 acre-feet a year. Meanwhile, irrigation demand in Ojai, according to OBGMA figures, is substantially higher, about 6,300 acre-feet a year over the last 10 years. The difference is made up by drawing from underground aquifers, which reduce local stream flows on which the endangered steelhead trout depend, and by pulling from Lake Casitas, which fell from over 70 percent of capacity in 2011 to 35 percent in 2016.
For Bennett and other critics, it's not enough that Casitas finds sources of new water (such as state water and possibly drilling horizontal wells into a sandstone formation high in the mountains behind the reservoir that is believed to contain a substantial amount of untapped water). It's vital that Ojai's groundwater agency represent the public and not just pumpers.
"For the average citizen, groundwater is not an issue that most people have much information about, and I would offer that most of the power of the regulators is in the hands of the extractors," said Bennett. "It's different with Lake Casitas, where people can easily see what is happening with the level of the lake. People can't see what is happening with groundwater and the complex interactions that impact our long-term water supplies, and so we need city representatives, as well as county and state agencies representing a broader mission, to get much more involved in monitoring to make sure the public's interest is represented."