Opening
Coastal Coworking opened at 291 E. Thompson Blvd. in Ventura. Coastal Coworking offers local freelancers, remote workers, self-employed individuals and entrepreneurs with a sense of community and an opportunity for increased productivity. The space is open and inviting with lots of natural light and several types of workstations are available. There are options for monthly membership levels and day passes are also available. … As a new addition to Downtown Ventura, House of Stone has moved into 33 S. Palm St. The store features a wide variety of indoor and outdoor furniture and décor. Carefully curated hand-carved stone is the main niche; while other upscale art piece lines the walls and tables. For more info, call Eric at 661-213-6380. … Lakeside Family Counselling and Intervention Services opened at 1500 Palma Drive in Ventura. The facility offers individual, family and couples' therapy, anger management classes and the 52-week batterer's program for both women and men involved in domestic violence. Future classes include child abuse, parenting and co-parenting.
Closing
Trek Bikes of Ventura has closed. The shop was located at 4060 E. Main St. in Ventura.
And the award goes to …
Four recipients were honored by the Ventura County Board of Supervisors with Ventura County Earth Day Awards. The Ventura County's Planning Division and County Counsel staff were recognized for their work that led to a first-of-its-kind zoning for wildlife preservation, the Habitat Connectivity and Wildlife Corridor zone. Limoneira was recognized for its Sustainability Stories Pioneering for a Better Tomorrow series that promotes solar energy use, water efficiency, organic recycling and integrated pest management. Once Upon a Watershed was recognized for cultivating a sense of shared responsibility for the environment, instilling confidence and hope by empowering young people to make a real difference at the local watershed scale. Ventura County General Services Agency was recognized for providing County employees and the public an opportunity for the last decade to take a tour during Earth Day activities to discover the natural beauty of the County Government Center campus. … The recently launched and restructured website, www.channelislandsharbor.org, which was redesigned by Searle Creative in collaboration with the Ventura County Harbor Department, received awards from two professional associations. Searle Creative, a Ventura-based marketing company, received a Gold ADDY Award in the Consumer Website category from the American Advertising Federation during the 2019 American Advertising Awards – Coastal California Competition. The Ventura County Harbor Department received the Excellence in Public Information & Communications Award in the Digital Communications: Website/App category from the California Association of Public Information Officials. … The Channel Islands National Park was acknowledged by the Organization of American Historians during its annual conference. Channel Islands National Park received the 2019 Stanton-Horton Award for Excellence in National Park Service History for the Island of the Blue Dolphins web resource. Island of the Blue Dolphins by Scott O'Dell is loosely based on the true story of the Lone Woman, a Native American who survived in isolation on San Nicolas Island off the coast of California from 1835-1853; it is the sixth best-selling children's paperback in the United States. Channel Islands National Park, the University of South Carolina and other partners, developed the web resource as a feature called "Books to Parks" that is designed to connect students to the real places, people, and historical events behind the literature they read.
Moving up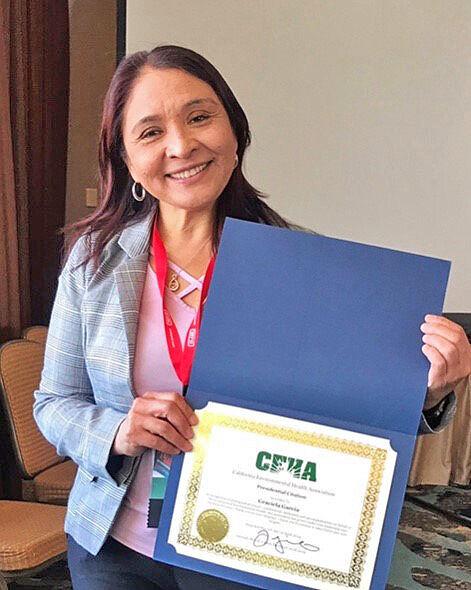 Christina Sisk, DVM, was selected as the new director of veterinary services at the Humane Society of Ventura County (HSVC). Sisk worked at the Santa Barbara Humane Society prior to joining HSVC in March 2019. She will oversee the HSVC low-cost spay and neuter clinic and the general well-being of all the animals in the facility's care, provide leadership for the clinic staff, ensure that quality medicine is delivered, and make sure that regulatory compliance of veterinary medicine is practiced. … Graciela Garcia was named as the president of the California Environmental Health Association (CEHA) at the 68th Annual Educational Symposium. Garcia is a registered environmental health specialist with the Environmental Health Department who within the County currently manages a staff of eight who conducts inspections of retail food facilities and public swimming pools. She has served for the past five years as the appointed CEHA representative on the California Department of Public Health Environmental Health Specialist Registration Committee. … Dr. Cesar Morales was appointed by the Ventura County Office of Education (VCOE) as the new associate superintendent of student services. Morales currently serves as Superintendent of the Oxnard School District; he previously held leadership roles in the Lawndale and Lennox School Districts in Los Angeles County and has experience as a middle school and high school teacher in Los Angeles. In his new role, Morales will lead VCOE's Student Services Branch. He begins his duties on July 1. … The Ventura County Community College District Chancellor Greg Gillespie assigned Luis Sanchez to serve as Oxnard College Acting President. Sanchez assumed his duties on April 15. … Dr. Kim Hoffmans was chosen as president for Ventura College. Hoffmans currently serves as the vice president of Academic Affairs for Ventura College; she has served the Ventura County Community College District in various roles for the last 25 years, including nursing faculty, coordinator/department chair and dean at Moorpark College. She will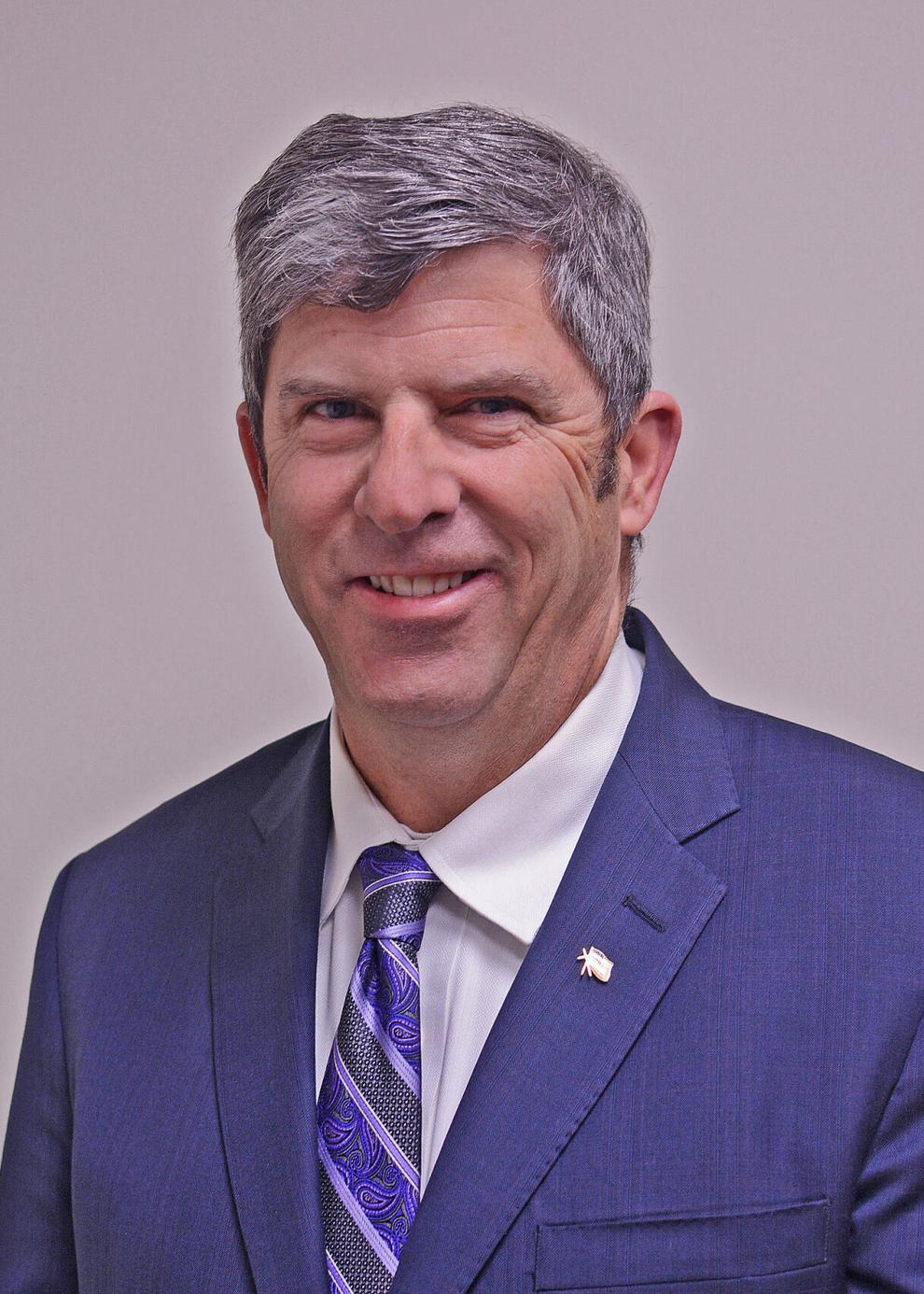 assume her duties on June 1. … David J. Sasek is the new president of the County General Services Association (CGSA). Sasek is director of the County's General Services Agency and has been serving as the CGSA vice-president for the past year. His duties as president include coordinating and hosting quarterly meetings and annual statewide conference for member county general agencies and departments. … Two principals have been installed by the Ventura Unified School District (VUSD) Board of Education to serve in the VUSD for the 2019-2020 school year. Karin Just will serve as principal of Citrus Glen Elementary School. Just has 18 years of experience as a professional bilingual educator, including 15 years as a classroom teacher. She has worked extensively for the California Reading and Literacy Project and has taught in the Santa Paula and Carpinteria school districts. Mike Wise will serve as principal of Loma Vista Elementary School. Wise currently serves as an assistant principal at Buena High School and was previously assistant principal at Monte Vista Middle School in Camarillo and Dean of Students at Leigh High School in San Jose; He is completing his 12th year in the field, and seventh as a school site administrator. …. The Ventura Land Trust added three new members to its board of trustees: Jane Montague, Sunjay Moorthy and Mark Watkins. Montague, a Ventura native and graduate of Loyola Marymount University, is a registered California Professional Engineer and a Certified Floodplain Manager who specializes in land, earth and water. Moorthy was born in India and lived in England and in several U.S. states while growing up. For the past 30 years he has worked at NASA's Jet Propulsion Laboratory (JPL). He currently serves as JPL's Deputy Manager for Institutional Communications. Watkins, a registered California Civil Engineer, has had long career of public service working for the County of Kern, as the Public Works Director for the City of Thousand Oaks and most recently as City Manager for the City of Ventura. Mark retired from the City of Ventura in 2017. … Buena High School in the Ventura Unified School District (VUSD) hired Cynthia Hernandez to serve as the Varsity Girls' Basketball Coach. Coach Hernandez is the first female to fill this role for Buena. Hernandez is highly qualified with an extensive playing record in the area of women's basketball at the collegiate level in NCAA tournaments and the Big Ten Conference representing Rutgers University.
Moving on
Oxnard College President Cynthia Azari will retire on June 30, to spend more time with family. Azari has led Oxnard College since March 2016 and has worked to increase dual enrollment, oversee renovation of facilities and classrooms, and expand student access initiatives and outreach to the Oxnard community; her leadership and commitment to the college and community have helped the college serve nearly 7,500 each year. … Ventura Port District General Manager Oscar F. Peña retired on April 30. Peña served for 20 years at the Ventura Harbor where he oversaw the management, leasing and dredging for the 274-acre mixed use recreation and commercial harbor under the direction of a five member Board of Port Commissioners. He has several key accomplishments during his tenure, including negotiating a new 50-year ground lease in early 2000 with Portside Ventura Harbor, a waterfront development with a 300-unit residential complex, 20,000-square-feet of visitor serving commercial space, a park for the public and a recreational marina. Following retirement, Peña will focus on rebuilding his home which was destroyed in the Thomas Fire, remain active in the community organizations, spend time with his family, and travel.
Education
During Cal Lutheran (CLU) Giving Day, the University Provost and Vice President of Academic Affairs Leanne Neilson and her husband, George, donated $100,000 to establish an Emergency Support Scholarship Endowment. The scholarship will provide annual funding to students in any major or degree at any CLU campus location who need financial assistance to continue their education. The Giving Day event raised $540,000 for various programs.
Health
St. John's Regional Medical Center and St. John's Pleasant Valley Hospital were honored for the fourth time with Environmental Excellence Awards from Practice Greenhealth. Each Dignity Health campus received the 2019 Greenhealth Partner for Change Award, which recognizes each year environmental achievements in the health care sector.
Improved
The Camarillo Hotel and Tourism Association (CHTA) launched its newly redesigned tourism website at www.VisitCamarillo.com. The new website features a modern clean design, high-quality video production and improved functionality to highlight all there is to see and do in Camarillo. … Casa Pacifica rebranded its START program, now Camino a Casa, which means Way Home. The program offers therapeutic intervention for youth heading into or being discharged from psychiatric hospitalization. It provides access to Casa Pacifica's cutting-edge mental health services through private insurance/private pay. … Ventura County Credit Union (VCCU) earned certification as a dementia-friendly business. The recognition means that VCCU understands how to recognize the signs of dementia and has employed measures to create a safe and respectful environment that accommodates the specific needs of those with dementia.