Opening
Meathead Movers will open at 1401 Maulhardt Ave. in Oxnard. The moving company will hold a grand opening on June 15 from 5:30 to 7 p.m. to celebrate its first storage location in Ventura County. It will also collect donated items for Interface Children and Family Services. The environmentally friendly state-of-the-art mini self-storage facility will have 24-hour video surveillance and include climate-controlled units, wine storage and more. … At The Collection RiverPark in Oxnard, the 16,000-square-foot public market-style space called The Annex is scheduled to open soon, announcing recent additions: The Blend Superfood Bar, offering handcrafted smoothies, acai bowls and juices made to order, using only natural and dense ingredients; Gasolina Café, a moto-themed eatery that invites patrons to stop in and fuel up with its dishes which are prepared with fresh, organic and locally sourced ingredients; Seoul Sausage, a cutting-edge Korean catering company-turned-food-truck turned restaurant, whose co-founders won season 3 of The Great Food Truck Race on the Food Network; local favorite and family-operated restaurant Taqueria el Tapatio, offering authentic Mexican food prepared from family recipes, in its 15th location. … Also, Ventura County Credit Union will open at 691 Town Center Drive. The 3,300-square-foot full service branch will offer a 24-hour ATM for convenience to visitors at The Collection. … Orozco's Mexican Seafood Restaurant opened at 839 E. Front St. in Ventura. The restaurant serves freshly prepared authentic Mexican cuisine and offers a wide selection of seafood options. … Stoked Coffee Company & Acai Bowls opened at 451 E. Main St., #8 (El Jardin Courtyard), in Ventura. The coffee shop offers acai bowls, toast, tea and more.
Changing ownership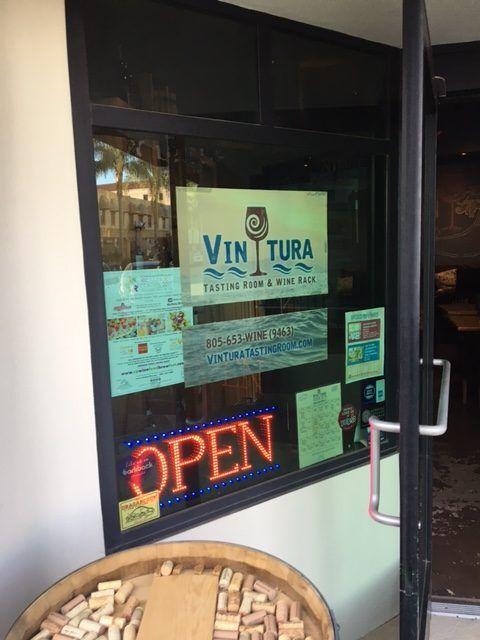 at 410 E. Main St. in Ventura closed as owner
David Swann
followed his dream to go into full-time ministry. Swann completed his exit on May 5. Anytime Fitness announced that it would honor all existing Hollywood Fitness membership terms and conditions as they are. (This has been updated to reflect that Anytime Fitness did not acquire the downtown location.) … Ventura's
Taft Electric Company
has transitioned into 100 percent employee ownership through an
Employee Stock Ownership Plan (ESOP)
. The company has been the frontrunner for over 70 years in electrical construction, working with high-profile clientele, including Amgen and the U.S. Military. The ESOP will supplement 401(k) plans and health benefits and issue ownership shares to employees at no cost. It aims to retain skilled staff and draw qualified candidates, and to create financial stability while compensating productivity and efficiency thereby positively affecting the work environment. … The
Wine Rack
at 14 S. California St. in Ventura is under new ownership and is now
VinTura Tasting Room and Wine Rack
. VinTura has live music, offers craft beer, cheeses and some food, and hosts various events including Tasting Tuesdays and Wine Wars which feature wines from two different regions.
Relocating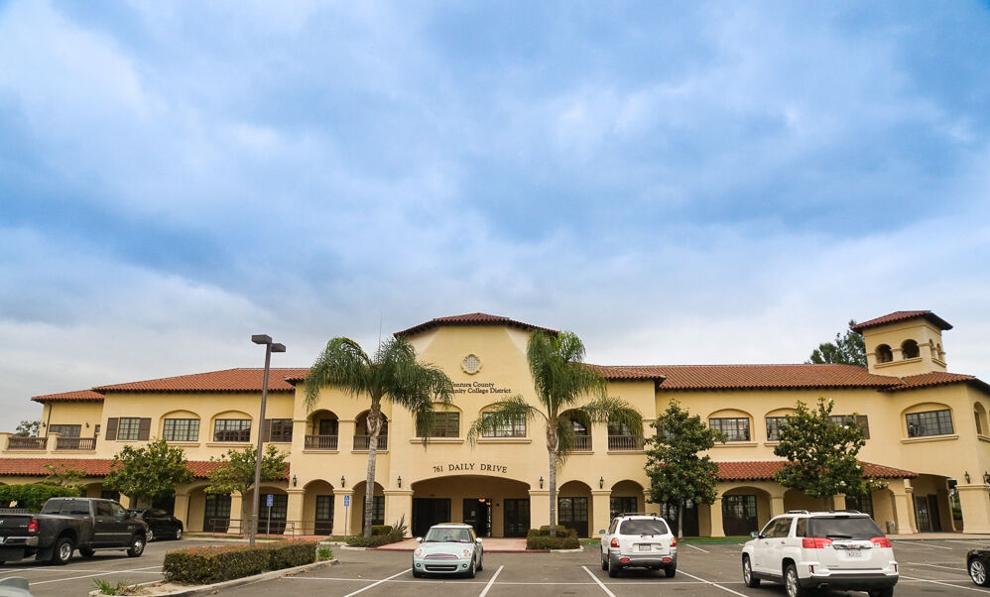 The
Ventura County Community College District (VCCCD) administrative center
relocated to 761 E. Daily Drive in Camarillo. The new 38,893-square-foot office is centrally located and affords better accessibility for students, staff, faculty and community members. …
United Way of Ventura County
will be vacating in November its 8,443 square feet at the
Ventura County Community Foundation
at 4001 Mission Oaks Blvd., Camarillo, and moving to an undisclosed location at another local nonprofit. For leasing information — special reduced rate for nonprofits and public institutions — at the Ventura County Community Foundation, which has 20,000 square feet available, contact Executive Director Vanessa Bechtel at 330-6619.  
Closing
Chuy's Mesquite Broiler at 311 Carmen Drive in Camarillo has closed. The restaurant opened its doors in the mid-'90s and offered customers a variety of specially prepared mesquite menu options and a large selection of other dishes for breakfast, lunch and dinner. … After 34 years, Tipps Thai Cuisine closed late May at 512 E. Main St. in Downtown Ventura due to financial difficulties.
Moving on
Leigh Eisen will be leaving her post as the economic development manager for the city of Ventura at the end of June, returning to New York City for a contract-based position to finish a project started years ago with two previous employers — the Garment District Alliance and the New York City Economic Development Corporation. … Delana G. Gbenekama, city of Oxnard public relations and community affairs manager, has taken a job with the city of Santa Monica, leaving her position in Oxnard on May 24.
In the name of charity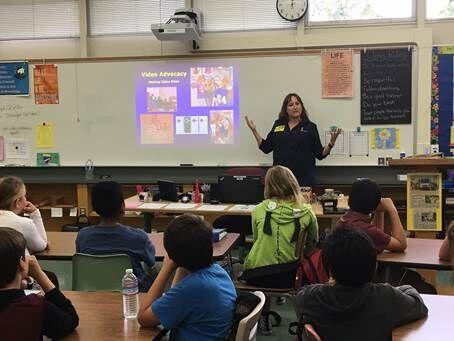 The
Ojai Education Foundation
awarded nearly $60,000 to Ojai schools. The
Ojai Unified School District
received $23,980 in education grants
,
which is intended to enhance the learning experience; and more than $35,000 in major grants, which is intended to provide funding for a substantial school need. …
Straight Up
received a $1,000 sign package from
FASTSIGNS
of Ventura. The package includes a full-color table throw, retractable banner stand with graphic, bent-easel table top sign, 250 decals and 250 postcards that are valued at over $1,000. Straight Up won the grant from 62 nonprofits that applied. The signs and materials will be used to boost youth advocacy efforts and campaign to reduce alcohol and drug-related problems.  …
Ventura County Community Foundation
in May awarded over $1 million to local students for college and career education; $100,000 to
Casa Pacifica Centers for Children and Families
to support its capital campaign efforts; $25,000 to
Triunfo YMCA
for a special needs locker room for their new facility; and VCCF  donors have given away an additional $235,000 to other local nonprofits in Ventura County. …
Volunteers from various local schools,
including Camarillo High School, Foothill Technology High School, Ventura College and Ventura High School, will staff the
Seaside Emergency Associates Inc.
-operated
Ventura County Medical Center's (VCMC) Emergency Department
. The volunteers will serve as greeters and will guide and assist patients and visitors during the waiting period.
Government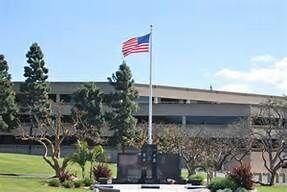 and
Ventura Harbor
will receive funding from the
U.S. Army Corps of Engineers
. The Corps will use Channel Islands Harbor's $400,000 on planning work for jetty repairs; $700,000 will be used to complete an upcoming maintenance dredging project in the Port of Hueneme and $78,000 as part of Donor Port legislation; the $800,000 awarded to Ventura Harbor will be rolled over to FY 2018. These funds were allocated from the FY 2017 budget request; the Omnibus Appropriations Act was just completed in May. … The
city of Ventura
launched its new website www.cityofventura.ca.gov. The site strives to promote the Ventura City Council's objective of enhancing public trust by increasing transparency and improving access to municipal government. The features consist of a contemporary design, an enhanced and user-friendly navigation, and a platform that supports all devices, including smart phones and tablets.
And the award goes to …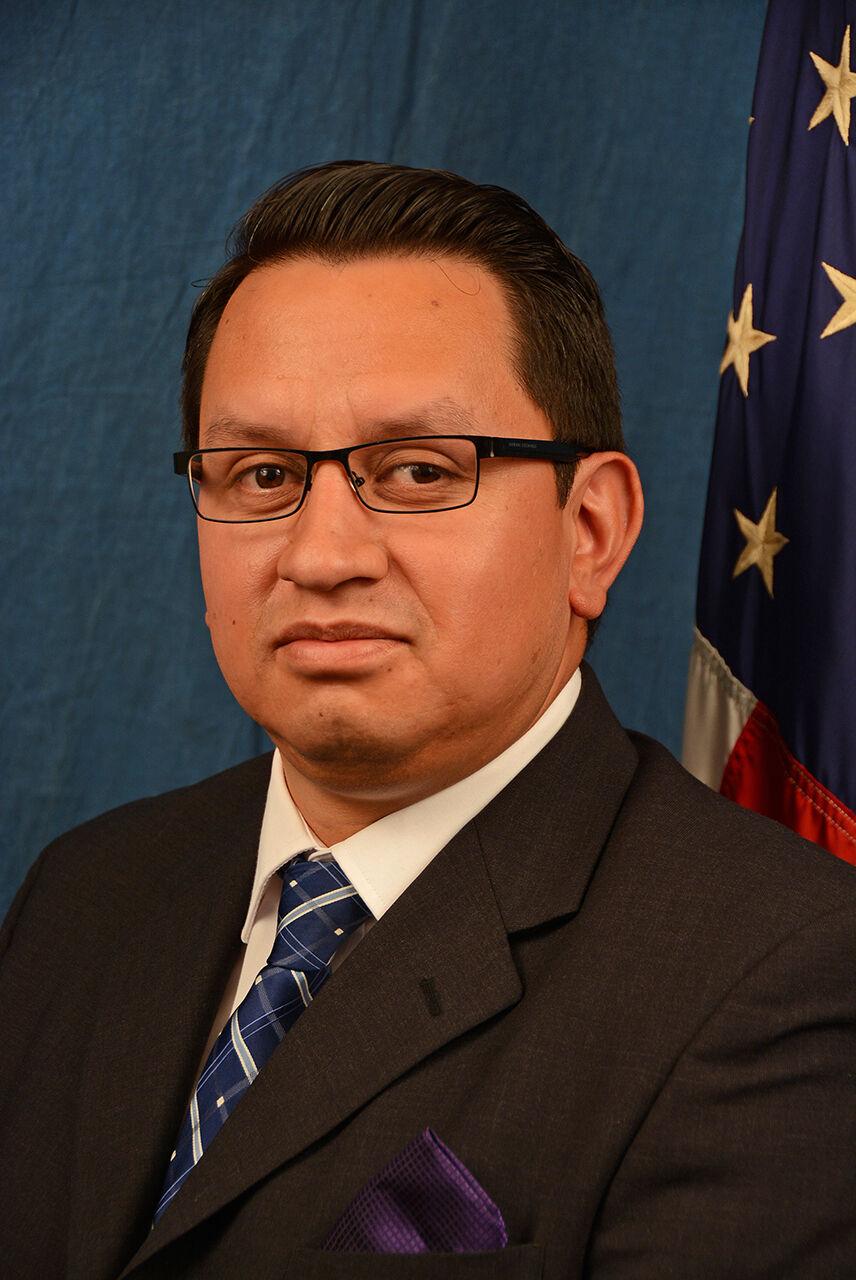 Haley Jeffers and her team won $10,000 at the second Annual Startup Weekend Ventura County, an economic development initiative established by Dignity Health St. John's Hospitals, Camarillo Chamber of Commerce and Ventura County Government. Jeffers is an eighth-grader whose company is called Spritely; she received the Most Likely to Succeed Award in Healthcare for her idea, a web service via smart phone application software that provides real-time counsel to people with food allergies. … Marcelo Cabral was named as 2017 VC Innovates Pathfinder of the Year by VC Innovates, in collaboration with the Ventura County Office of Education and the VCCCD. The award recognizes talented leaders in educ
ation, business and community service who have made major contributions in building pathways to employment for local students. Cabral is a career and technical education counselor at Oxnard College and is credited with strengthening high school articulation agreements and establishing a new Oxnard College Career Center, among other things. … Suz Montgomery was the recipient of the 2017 Ventura County Area Agency on Aging (VCAAA) Optimal Aging Champion Award for Advocacy and Leadership by an Individual from the VCAAA Advisory Council. Montgomery was presented with a plaque and, at a later date, will be honored at a meeting of the Ventura County Board of Supervisors; she was nominated by John Hankins. … Oxnard's Road Brothers won the Fifth Annual Berry Battle of the Bands hosted by the California Strawberry Festival and Cumulus Media. The two 21-year-old band members are vocalist Julien Martinez, who was on NBC's The Voice, where he was coached by Adam Levine, and guitarist Andre Flores, who plays multiple instruments. The band was awarded $1,000 and the opportunity to perform center stage at the 34th Annual California Strawberry Festival. … Jorge E. Rubio earned the distinction of Accredited Airport Executive (A.A.E.) from the American Association of Airport Executives. Rubio is the County of Ventura deputy director of airports; to qualify for A.A.E, he had to successfully complete a 180-item multiple-choice examination, a writing requirement and an interview with a panel of A.A.E.s. His accomplishment demonstrates his ability to satisfy the stringent requirements as well as his experience in running a public airport. … The Camarillo Health Care District was recognized by the VCAAA as Ventura County's Optimal Aging Organization. The district was honored for its extensive history of supporting, serving and inspiring the community in maximizing health status and independent living, while optimizing aging. … CSU Channel Islands's (CSUCI) student housing, Santa Rosa Village, earned a national award for sustainability from the United States Green Building Council. CSUCI received the second-highest ranking, the Leadership in Energy and Environmental Design (LEED) Gold status certification. The LEED certification is devised to evaluate environmental performance of a building and encourage more transformation towards green building. … The Boys & Girls Clubs of Greater Oxnard and Port Hueneme (BGCGOP) received national honors and $5,000 from the Boys & Girls Clubs of America during the 111th national conference. BGCGOP won an award in the Arts Category for its movie production, Project Sunset Walk, a movie written by teens to reflect their own realities about positive change steering youth away from the street life. The second recognition was in the Character and Leadership Development category for its Evening Reporting Center program, which is in collaboration with the Ventura County Probation Agency and serves as an alternative to detention for teens. … The city of Ventura was recognized by the League of American Bicyclists with a Bicycle-Friendly Community Award. Ventura was acknowledged for its various efforts to improving bicycling conditions. The city received a bronze-level Bicycle-Friendly Community Designation.
Moving up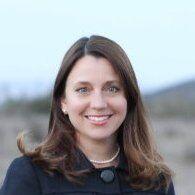 John Matthews joined Camarillo project management firm S.L. Leonard & Associates as a senior project manager, and Janet Mullens joined in project man
agement. Matthews is a licensed general contractor with more than 30 years of building experience who previously worked as director of construction, real estate development and maintenance at a regional affordable housing developer. Mullens has 30 years of project management and administration knowledge. She served as project manager and owner's representative during 17 years at Pepperdine University and was involved in major projects, including the Rancho Campana High School and performing arts center in Camarillo. … Adam Bulpitt is the newest addition to the Boys & Girls Clubs of Greater Conejo Valley board of governors. Bulpitt is a partner at PricewaterhouseCoopers LLP, a Southern California assurance firm, where he specializes in life and property insurance. … Heywood G. Friedman and Jenica Polakow were selected onto the Fit 4 the Cause board of directors. Friedman is the principal attorney for the Law Offices of Friedman & Bartoumian in Westlake Village and has more than 20 years of legal expertise and is a leading practitioner of insurance law with an emphasis in workers' compensation claims defense. Polakow is the director of the Wellness and Caregiver Center of Ventura County and specializes in the emotional wellness of older adults. She is a certified REACH (Resources for Enhancing Alzheimer's Caregiver Health) Interventionist and also supervises graduate students in the district's internship program. … Marcella Klein Williams, Ed.D., was selected as the Oxnard College director of Project Acabado, an HSI Title III STEM (science, technology, engineering, mathematics) grant initiative to enhance student participation, transfer articulation and success in the STEM fields. Williams previously served as regional director of the Ventura County Office of Education and is a founding member of the Ventura County STEM Regional Network; she has extensive experience in both teaching and administration, gained over the past 26 years. … Carla Blanco, Nancy Chappell and Richard Reitzell are the new board members of the California Museum of Art Thousand Oaks. … Stephen P. Blum, Esq., was re-elected to the California Community College Trustees (CCCT) board for a second three-year term. The CCCT board represents California's 113 community colleges in the Community College League of California. The 21-member board is elected statewide by the 72-district governing boards. … Jody Skenderian was chosen as the permanent chief executive officer of the Girl Scouts of California's Central Coast. Skenderian has served as interim CEO since October 2016, and prior to that she was the chief developmental officer. She has over two decades of leadership experience and she also held adjunct teaching positions both online and on-campus for local colleges and universities. Skenderian is a Girl Scout alumna and mother to a Cadette. … Christopher Young, M.D., was appointed by the Board Of Supervisors as the new County medical examiner. Young is certified in anatomic and clinical pathology by the American Board of Pathology and has taught as a clinical assistant professor in pathology as well as instructed detectives, medicolegal death investigators and physician residents. He currently serves as the deputy state medical examiner for the Oregon State Medical Examiner's Officer, where he previously served as a forensic pathologist. He assumes his duties on July 2.
Education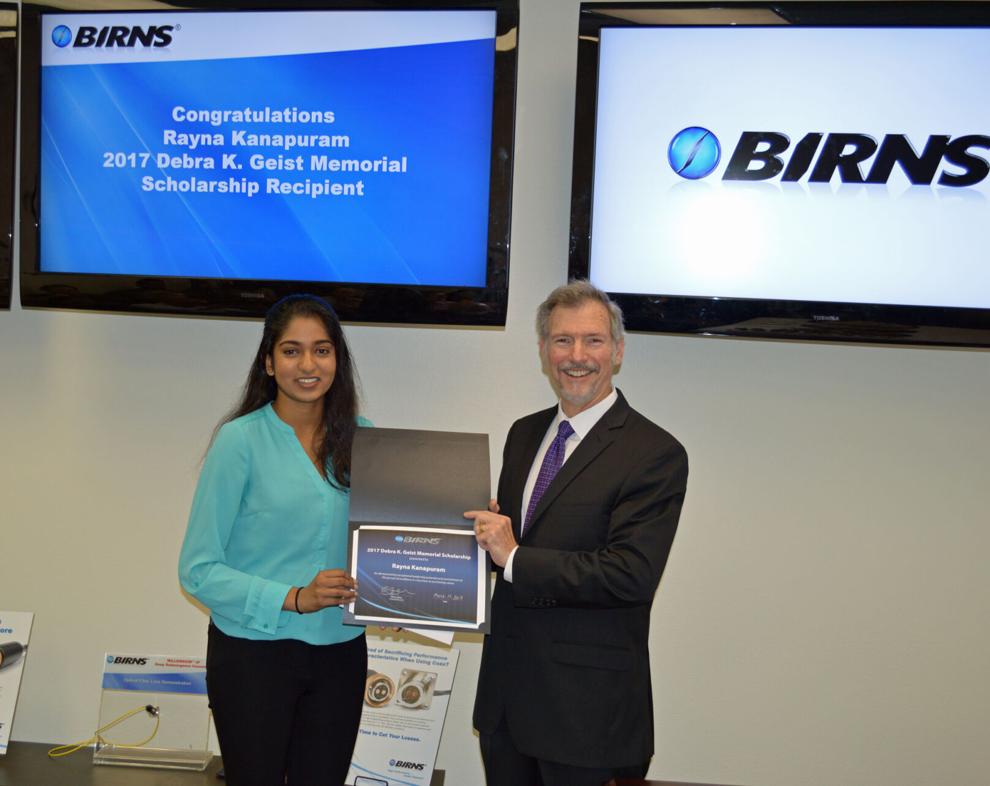 Eight students were awarded college scholarships by the Rotary Club of Camarillo for exemplifying its motto of "Service above self." From Rio Mesa High School, Delainey Fay Bright received the Philip B. Gore Scholarship, Chelsea Austin Flores received the Bill Maxwell Memorial Scholarship, Jorden Rae Harber received the Elaine Peterson Inspirational Scholarship and Madison Taylor McCardell received the Scott Family Memorial Vocational Scholarship. From Adolfo Camarillo High School, Bryne Tiffany Kirksey received the Tish Taylor Scholarship, Harrison Charles Mello received the Christopher Vanos Memorial Scholarship, Hanna Marie Rueter received the Michael Levanant Memorial Roadrunner Shuttle Service Scholarship and Hailey Alyssa Schulenburg received the Bill Kohagen Memorial Scholarship. … CSU, Channel Islands, biology major Marisol Luis is  one of 273 students nationwide who have been named a 2017 Newman Civic Fellow. Luis, who graduated on May 20, plans to apply to graduate school in hopes of eventually going on to earn her Ph.D. and study stem cells. The Newman Civic Fellowships are awarded by Boston-based Campus Compact, a non-profit organization working to advance the public purposes of higher education. … Rayna Kanapuram was honored by BIRNS Inc., as the 2017 recipient of the Debra K. Geist Memorial Scholarship. Kanapuram, a student at Newbury Park High School, was awarded $500 for her scholastic and personal accomplishments. The scholarships aim to encourage and acknowledge local high school students with notable leadership potential and dedication toward an exceptional business career. … Local high school seniors Juan Carrillo, Michael Morrissey Hanson, Jesus Contreras Magana, Mireille Vargas and Gissele Vazquez were named among the 2017 Edison Scholars by Edison International and were each awarded a $40,000 scholarship. The scholarship is designed to help minority, low-income and underrepresented students in Edison service areas pay for college studies in science, technology, engineering or math fields. … CLU was awarded two grants by the U.S. Department of Education to support its federal outreach and student services programs. The grants, totaling around $3 million over five years, will fund CLU's Upward Bound Programs which assist low-income and first-generation college students. … Moorpark College Computer Science club, "The Enthusiastic Programmers," won two intercollegiate competitions during the 2017 spring semester.  Moorpark College faculty and club advisor Esmaail Nikjeh said that the students placed first in the software engineering competition at Cal State LA's ProgFest 2017. 
Building
Golden State Water Company commemorated Infrastructure Week in May by highlighting plans to invest more than $550,000 for local water infrastructure projects this year throughout the Simi Valley service area. The projects include water supply enhancements through facilities upgrades and implementations of technology at local well and water-treatment plants.