Hollywood Beach Cafe
117 Los Altos St., Oxnard
590-2233  
www.hollywoodbeachcafe.com
$2-14
---
When Mrs. Olsen's Coffee Hut left the Hollywood Beach location it had occupied for over 40 years (for a larger spot at Harbor Landing, which by all accounts appears to be doing just fine), it left a waffle-shaped hole in its wake. The beachside community wasn't without a neighborhood eatery for long. Hollywood Beach Cafe took over the spot, and judging from the full house we encountered on a busy Sunday morning, it's on track to become another local brunch favorite.
We weren't the only group waiting for a table, so I was surprised by how quickly we were seated — a big plus in my book any day. The cafe operated at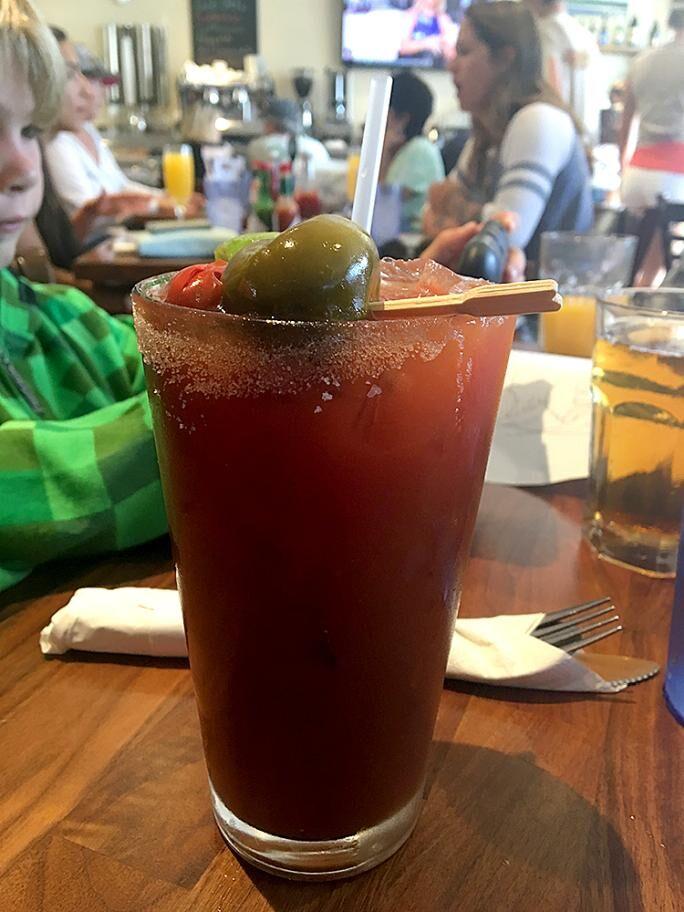 an efficient clip: Coffee and water came to the table right away, and our waitress was ready to take our order within moments. (We actually had to ask for a few more minutes, and she graciously obliged.) Servers are quite friendly, and I wouldn't say we felt rushed, but they do try to keep things moving along.
Hollywood Beach Cafe's menu is as expected: egg dishes, omelets, Benedicts, pancakes and French toast. Good, solid, stick-to-your-ribs kind of breakfast fare. That's not a bad thing, and if it's done right, it's often exactly what you want on a lazy Sunday morning. To complement that laid-back beach brunch, the restaurant offers mimosas, Bellinis and espresso drinks, as well as screwdrivers and bloody marys — both made with Soju for the time being.
The cafe may not be loaded with options, but there was plenty to tempt me. The breakfast sandwich and breakfast burrito both sounded really good, but it was the Greek omelet that ultimately won out. And it was a great choice: loaded with tomatoes, spinach, roasted red peppers and sautéed mushrooms (which I added), and not skimping with the feta, either. Between that and my crisp hash browns, it was the kind of simple, hearty meal I was craving.
My health-conscious husband put me to shame with his oatmeal. But I must say, it was about as fancy a bowl of oatmeal as you can find in these parts.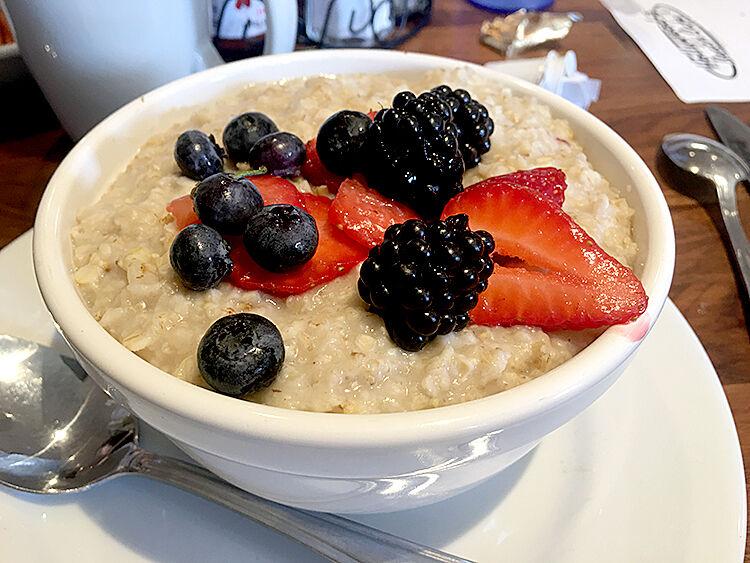 A large portion of very creamy porridge topped with fresh berries — it almost seemed indulgent. And the HB bloody mary he washed it down with was respectable, if vodka-free.
With a nod to the kiddos (and our own sweet teeth) we decided to try the chocolate chip, banana and peanut butter pancakes — "fit for the King" the menu advertised. They were . . . fine. Your basic pancake with a modest amount of the specialty ingredients mixed in. I was definitely expecting something much more indulgent, akin to a dessert masquerading as a breakfast food. Don't know what Elvis would have had to say about the dish, but I, at least, was underwhelmed. The basic French toast, made with a thick and chewy bread and topped with powdered sugar and berries, was far superior.
Hollywood Beach Cafe is clearly reeling in the local breakfast crowd, but its lunch offerings are formidable, too: a decent selection of burgers and sandwiches, some tasty-sounding salads, and even homemade mac and cheese. We noticed a few of these items served at other tables, and I was intrigued by what I saw. Methinks this place is worth a second shot later in the day.
And later in the year as well: The business is currently working on its liquor license, building a happy-hour menu and planning to offer dinner in the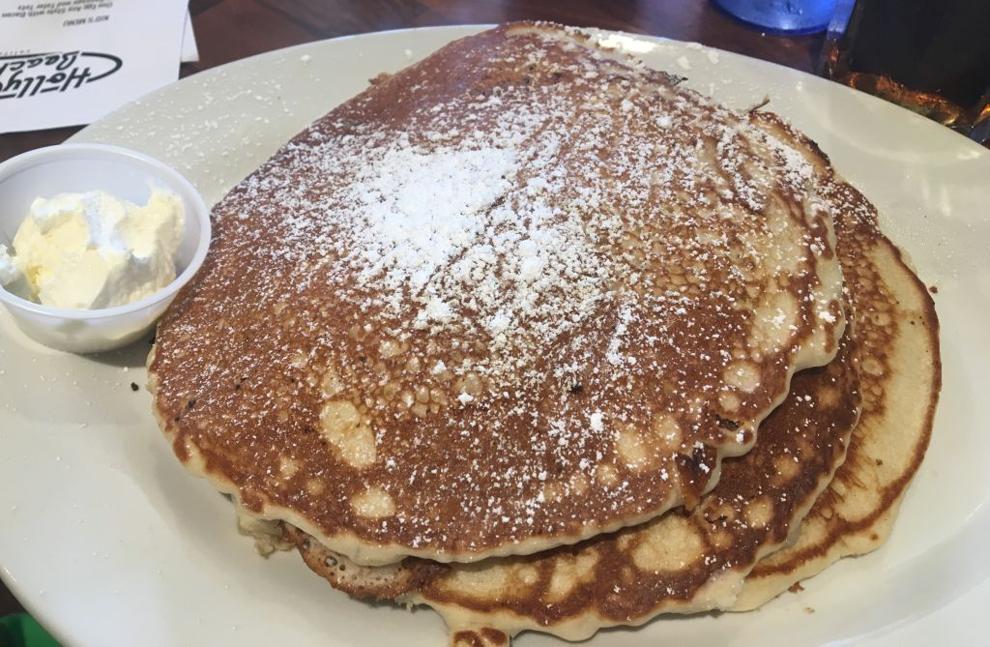 near future. It has some of the pieces in place already: a selection of beers and wines, and a coffee counter that should double as a cocktail bar quite nicely. Living at beautiful Hollywood Beach is a SoCal dream all its own — its residents are even luckier to have such a fun, happening restaurant just a short walk away. Whether it's breakfast or lunch, a cup of coffee or (soon) a cocktail after a day at the beach, Hollywood Beach Cafe seems to have the right ingredients to generate a loyal, long-lasting fan base.