One dead, one missing, both of Ventura, after boating accident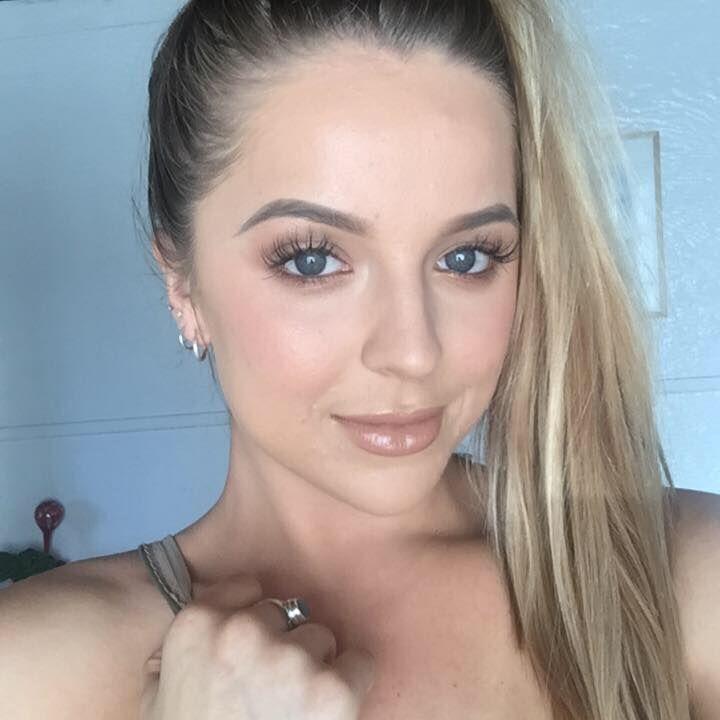 The body of Ventura resident Kirra Drury was recovered on Tuesday afternoon by sheriff's deputies after a fatal boating accident over the weekend on the Colorado River as the search continues for one other.
Drury and Raegan Heitzig went missing when the boat they were riding in crashed into another North of Lake Havasu City near the California-Arizona border around 8 p.m. on Saturday, Sept. 1. Nine were injured, two more critically so. Sixteen people total were on board the two vessels combined. Drury's death brings the total dead to three.
The body of Visalia resident Christine Lewis, 51, was recovered on Monday morning, followed by Brian Grabowski, 50. As of the morning of Wednesday, Sept. 5, Heitzig remains missing.
The Mohave County Sheriff's Office in Arizona said on Monday that the two boats, one carrying 10, the other six, collided head-on, ejecting 12 into the water. Passersby rescued several from the water. The cause of the accident is being investigated.
A GoFundMe page has been launched by friends in hopes of raising money for the Drury family. For more information, visit www.gofundme.com/VenturaStarGirl.
Deadly chicken virus found in Ventura County
The Newcastle disease, a virus deadly to chickens, has been discovered in Ventura County, and authorities are asking backyard chicken keepers to be vigilant.
Ventura County Animal Services announced on Wednesday, Aug. 29, that the disease had been detected by the California Department of Food and Agriculture and the U.S. Department of Agriculture, after a bird owner reported a sick chicken on his property.
VCAS says that this is the first case of the disease seen in Ventura County in "a long time," noting that affected birds have been euthanized and that the situation is being monitored. The disease, formerly known as Exotic Newcastle Disease, is highly contagious and deadly in birds and is found in phlegm and feces. Signs of illness include sneezing, coughing, nasal discharge, green watery diarrhea and more.
Backyard bird owners are asked to restrict bird movement of current flocks and not to bring any new birds into said flocks for the time being. VCAS says that any backyard birds brought in for the time being will be humanely euthanized as an active biosecurity measure to prevent the spread of the virus.
For more information, contact the Sick Bird Hotline at 866-922-BIRD (2473).
Oak View students receive expanded classes, scholarships
First 5 Ventura County has received funding for two grants funding Oak View families' Parent and Child Together classes and preschool scholarships.
The funds come via the Chris and Zelda Kunkle Oak View Community Foundation and the Bert M. and Mildred O. Dahl Fund through the Ventura County Community Foundation, and are available for Oak View families via Ojai Valley Neighborhood for Learning.
"This grant funding is timely and especially significant because it allowed us to offer summer classes for the first time ever in Oak View, and increase our fall programming," said First 5 Ventura County Executive Director Petra Puls. "Providing educational opportunities for our youngest Ventura County children is critical for their long-term academic success."
A total of $26,800 was awarded to First 5, with $25,326 designated for preschool scholarships and PACT classes. For more information on how to apply, visit www.first5ventura.org.
Chocolate, wine and a river cruise benefit Thomas Fire, mudslide victims
Looking for a unique experience that doubles as a way by which to help victims of the Thomas Fire and Montecito mudslides recover? Look no further than the Local Love Project River Cruise. On Tuesday, Sept. 11, get more info — and a preview of wines and chocolates — at an information session held in Ventura.
The cruise, brainchild of Carpinteria-based Hathaway Dream Vacations, Santa Barbara-based Chocolats du CaliBressan and Ventura-headquartered The Local Love Project, is set to depart in September of 2019, departing from Lyon, France, for a seven-day cruise, visiting truffle and olive farms, and will feature chocolate and wine pairings by Chocolats du CaliBressan owner Jean-Michel Carre.
Proceeds from the cruise will benefit long-term recovery needs of victims of the Thomas Fire and Montecito mudslides, says Kat Merrick, CEO of Totally Local VC.
"This will be a once-in-a-lifetime experience that truly gives back to our community," said Merrick.
The wine and chocolate pairing and information session will be held at the VinTura Tasting Room and Wine Rack, 14 S. California St., Ventura, on Tuesday, Sept. 11, 6:30-8 p.m. For more information, visit www.tinyurl.com/Locallovecruise.