PICTURED: Spicy shrimp pasta, a specialty of Meridians Cafe in Ventura. Photo by N. Lackey Shaffer
by Nancy D. Lackey Shaffer
nshaffer@timespublications.com
Meridians Cafe
2417 E. Harbor Blvd., Ventura
805-676-1756
www.meridianscafe.com
$5-17
The Mediterranean diet has long been upheld as a standard for healthy eating. Garlic and olive oil, leafy greens and vegetables, fruits, nuts, seafood . . . all of these are good-for-you ingredients that the traditional cuisines of Greece, Italy and other countries bordering the Mediterranean Sea have excelled in using to craft delicious meals. Yes, these countries are also known for rich meat dishes (like roasted lamb and meatballs), but the emphasis on fresh, unrefined foods is what has doctors the world over recommending this as one nutritional plan for better health.
Meridians Cafe in Ventura is not the only restaurant in town serving Mediterranean cuisine, and the menu isn't without some indulgences. But the Italian restaurant that has been in the Marina Village Shopping Center for nearly two decades has plenty to recommend it, both in terms of flavor and healthy ingredients. 
I love baked pastas and cream sauces, but it was easy to select deliberately healthy entrees (for delivery, no less) at Meridians. Eggplant, mushroom, peppers, tomatoes and fresh basil are well represented on the menu. Lighter pastas include penne Perugia (with roasted eggplant and fresh tomatoes), rigatoni (with chicken, broccoli and sun-dried tomatoes) and shrimp pesto. Sandwiches include grilled vegetables and fresh tuna salad. There's even a veggieball — a meatless version of the classic meatball — that can be enjoyed with spaghetti or on a French roll.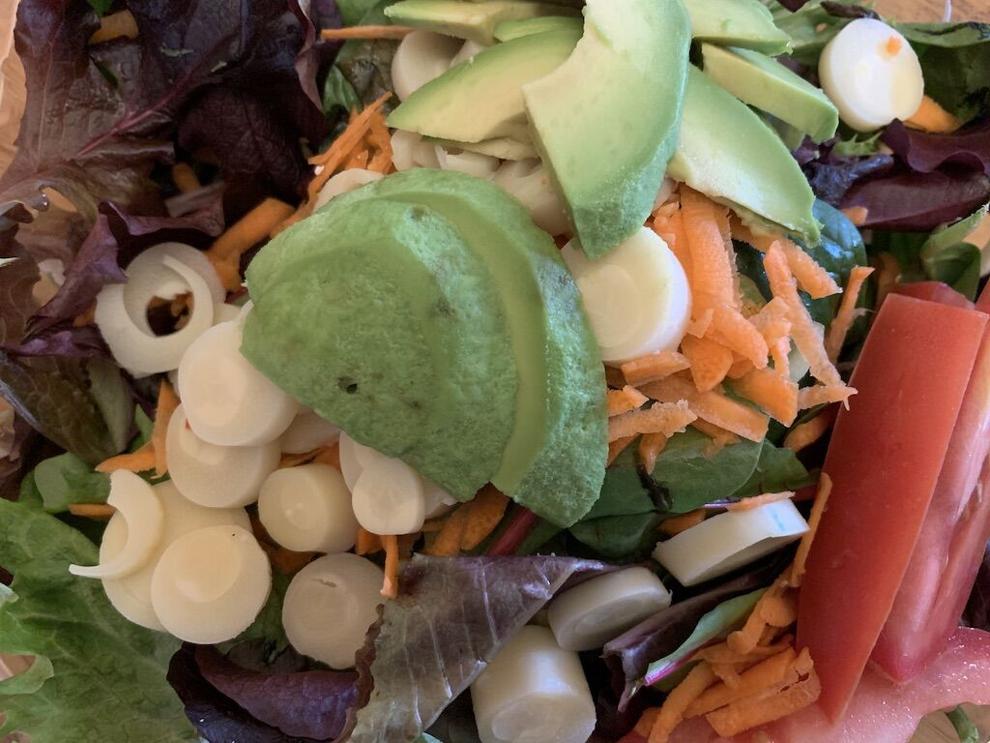 I toured the Meridians menu with an eye for lightness, selecting an appetizer (bruschetta pomodoro), a salad (Brazilian), a pasta (spicy shrimp), a sandwich (grilled vegetable panini) and a pizza (Margharita). All were well prepared and tasty in their own way.
Bruschetta pomodoro is as simple as it gets — freshly grilled bread topped with chopped tomatoes, a little garlic and olive oil, maybe some herbs. Meridians delivered exactly that, to my delight. When the ingredients are good, there's no reason to get fancy. I know this dish is probably better in the summer (when tomatoes are in season) and in this instance the bread was a little burnt, but I can't say I didn't enjoy this humble, wonderfully fresh appetizer.
The Meridians Brazilian salad included a large pile of mixed baby greens topped with avocado, hearts of palm, grated carrot and a few tomato wedges. Creamy avocado and luscious hearts of palm really made the salad; it was a joy to have those more indulgent ingredients (plus a tangy whipped balsamic dressing) play against the crisper vegetables. Next time, I might add goat cheese or perhaps grilled chicken, to turn it into more of a meal — although even without extra protein, there was plenty to share. 
Which brings us to the yummy panini, absolutely laden with thinly sliced and beautifully grilled eggplant, bell peppers, mushrooms and zucchini. This mountain of veggies was generously topped with an herby pesto sauce. Maybe a little oily…but a good pesto sandwich should be (and olive oil is good for you). I loved the focaccia bread, even if it was a bit over-grilled.
The Margharita pizza was a lovely version of a true classic. Thin crust that was crispy on the edge but a bit softer in the middle, with a delicious tomato-based pizza sauce (I would kill for that recipe) and topped with a little mozzarella, sliced roma tomatoes and slivered basil. Again, when the ingredients are good, the dish should follow suit — and I found no fault with this pizza.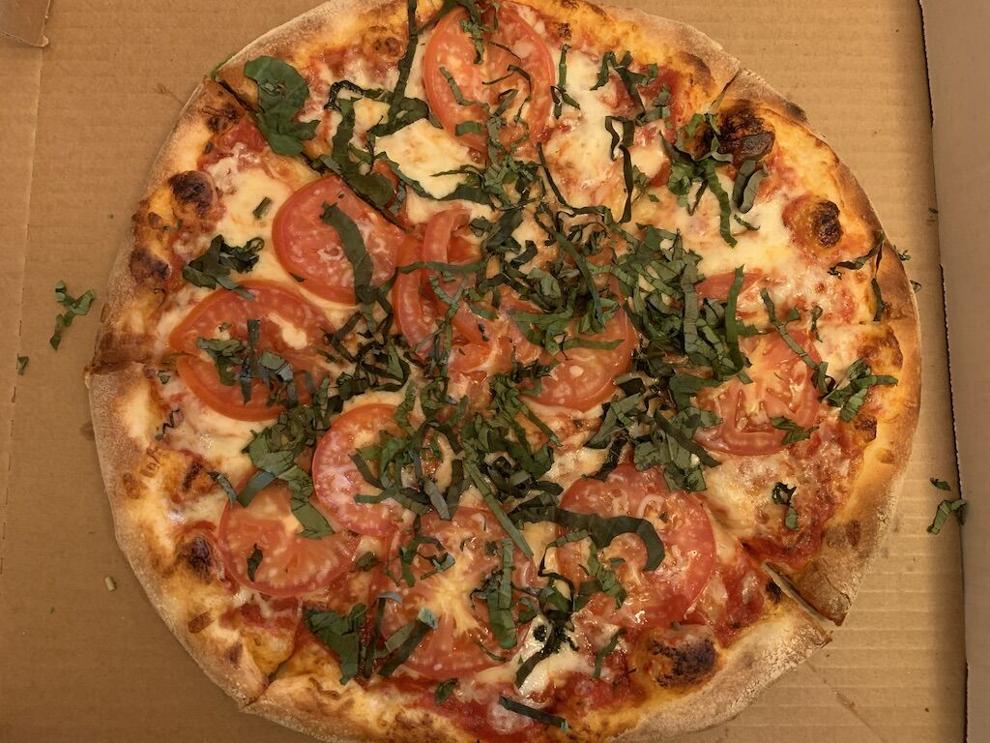 Ditto with the spicy shrimp pasta. The most heavenly, spicy tomato marinara was tossed with perfectly cooked angel hair noodles and topped with plump, sweet shrimp. We loved everything about our meal, but this was the runaway favorite. 
There's so much more to a healthy diet than raw broccoli, tofu and brown rice. Meridians has the knack of turning vegetables, herbs and some olive oil into a whole array of delicious meals that are nutritious and satisfying. Go to Meridians for your Mediterranean fix . . . and you'll find it easy to accommodate your palate, stomach and heart health all at once.