Everyone's lives were affected in some way when our country was attacked 10 years ago. Many people lost loved ones, others lost the feeling of safety and security. Some experienced turbulence in their personal lives and at their businesses while many others had a profound emotional experience about our country and what we stand for. This week, community leaders shared stories about their experiences in the aftermath of the terrorist attacks.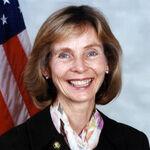 "This week communities all over the nation are gathering to commemorate the unspeakable attacks against our nation 10 years ago.  With the passage of time, there are still no words to adequately describe our pain, sorrow and anger. 
Our hearts remain heavy with grief for the 3,000 souls who were lost. We continue to mourn together with their family and friends.
"I have been to Ground Zero in New York and the Pentagon several times. I consider these sites sacred ground. This week, I will join the President in encouraging a national ceremony of remembrance and service. I continue to believe the best way to remember and honor the victims of Sept. 11 is by building a better America, one community at a time. For those of you who want to give a couple hours of your time to your friends and neighbors, but just don't know how, I would encourage you to visit www.serve.gov to learn about more opportunities in your neighborhood."
— U.S. Rep. Lois Capps, D-Santa Barbara, Ventura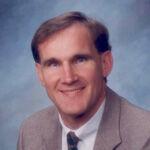 "In county government, we have worked to better prepare for response to catastrophic emergencies. Our first responder agencies and health care agencies have collaborated on disaster planning, disaster scenario exercises and disaster preparation. As a county, we are better prepared for large-scales disasters than ever before.
"Another post 9-11 issue we must contend with in county government is that fact that the national response to terrorism has impacted funding for programs and services to our neediest citizens. As an individual, I value each day and interaction with family and friends, and am grateful for the sacrifices that others are making."
— Ventura County Supervisor Steve Bennett
"If the death of Buddy Holly convinced Don McLean that that was the day the music died, then Sept. 11, 2001, was, for me, the day that daily newspapers died. I had the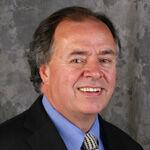 same feelings of fear and tragic loss that all Americans felt that day, but as the editor of the Star, I had a job to do — publish the news. On that day we did what many newspapers traditionally did with a big news event — we published an 'Extra' that went on sale at 11 a.m.
"But while heavy traffic choked the Internet that morning, our 'Extra' sold about 1,000 copies. Of course, newspapers sold record amounts that week but it was for commemorative reasons.
"I learned that day that when it comes to breaking news, the Internet had surpassed the print media."
— Tim Gallagher, president of Gallagher 20/20 Consulting and former President and Publisher of the Ventura CountyStar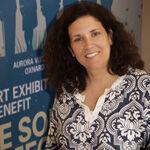 "When thinking about 9/11 and life 10 years later, I like to think about the positive change. I admire how communities and individuals have come together to support our military troops.   Regardless of an individual's political beliefs, people seem to be able to put aside War vs. Peace attitudes and show their respect for those who serve and protect. It has helped to bring to the forefront a place of honor for all Veterans."    
— Jetta Zellner, Community Liaison, Aurora Vista del Mar Hospital
"My memory of 9/11 is connected to the events leading up to it because we were heavily involved with the city of Ventura and the state on revamping the 101 and Victoria intersection.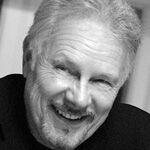 "There were four years of planning before the work was done, and then two years of disruption to our businesses when it was done. In the meantime, we had been planning to do a major remodel of our record store, which we decided to do after the intersection work was done, to minimize disruption for our customers.
"At our video store, our customers basically told us they wouldn't be back until the work was done. (They kept their promise.) We finally went ahead with the remodel, which took another year. After spending a million and a half dollars, we were finally done.
"It was the end of August 2001 when all of the work was completed. We were ready for the next growth spurt of our business after nearly seven years of planning and sacrifice.
"Then September 11th.
"After that, we saw no increase in business."
— Jim Salzer, owner of Salzer's Records in Ventura