KHKG

Taste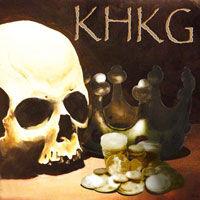 On its first album, the Oakview band formerly known as Kyle Hunt and the King Gypsy, was in hot pursuit of The Dream. On the group's second effort,
Taste
, The Dream continues to elude, but cynicism has now gained a tiny foothold. That's a good thing — anger would be even better.  The post grunge outfit led by the eternally optimistic Kyle Hunt, delivers solid, reliable, meat-and-potatoes rock; the perfect day's-end soundtrack for the working man whose plans were usurped by the mundane. It goes well with grimy coveralls, a 12-pack and a bong hit.  But restlessness and even aggravation bubble to the service on songs like "Let Me Down" and "Fremont," and one gets the feeling that if these guys would let themselves get positively pissed, it would catapult them.  Hunt seems to have full access to his emotions, and lead guitarist Jon Sager certainly has the chops. There's no reason why KHKG shouldn't be able to take it to the next level and set their blue collars ablaze. The world needs that more than it needs sonic salve for calloused ambition. Keep fighting the
good
fight boys, but fight. 
— Michel Miller  
Available at Salzer's Records and on iTunes. KHKG will perform at the Deer Lodge on Aug. 23..
---
Ventucky String Band
Rush the Growler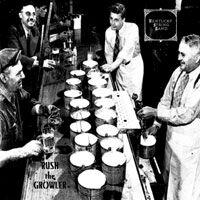 When Carl's Jr. launched the Western Bacon Cheeseburger in the early '80s, one of its San Diego restaurants had receipts printed with the rather celebratory phrase "Shit Howdy!" at the top. The Ventucky String Band's latest,
Rush the Growler
, is a bit like that surprise: Songs about chasing girls and chasing beer rub shoulders with energetic fiddles, fine guitar picking and harmonious harmonica playing. Titles like "She's Looking Better Every Beer," "Bottom of the Glass" and "Sick Sober & Sorry" are perfect for lost Sundays recuperating from the previous night's alcoholic annihilation.  It sounds as if they — bassist Rick Clemens, fiddler Mark Parson, guitarist Matt Sayles, mandolinist Dave White — had a real hoot making the CD (recorded live, in real time, inside a rustic cabin), and the overall effect is not unlike being invited to sit in on the recording session and enjoy the inestimable fruits of their ballsy labors. 
— David Cotner
Available at cdbaby.com.
---
50 Sticks of Dynamite
Love Dream Truth Love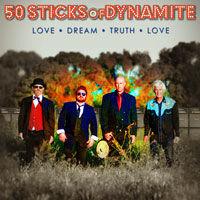 Love Dream Truth Love
(a title reminiscent of Spinal Tap's "Tonight I'm Gonna Rock You Tonight") is the second record by 50 Sticks of Dynamite, a band that has for the past three years taken its vision of folk bluegrass to new personal heights. The band — bassist Michael Dominguez, drummer Chris Jensen, singing electric banjoist Ian McFadyen and guitarist/harmonica player Mark Wingland — presents the tender and heartfelt "Far Away" alongside the loping, danceable title track. It's a capably recorded clutch of songs that includes introspective breakup songs like the standout track "Wishing Well."  It is Americana at its most crystalline and convivial (because this music is meant for everyone). The closing track, "Love Is" (which I thought was about two naked 8-year-olds who are married) stands proudly as a meditative song of heartbreak and healing, life experiences that hit harder than any amount of TNT available. 
— David Cotner
Available at 50sticks.com.