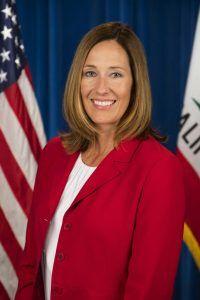 Irwin's workplace sexual harassment bill signed into law
Legislation authored by local Assemblywoman Jacqui Irwin, D-Thousand Oaks, that addresses the issue of hiring repeat sexual offenders has been signed into law by Gov. Jerry Brown.
AB 2770 allows employers to speak openly about sexual harassment investigations without fear of potential litigation if questioned by a potential new employer in regard to a prospective employee, and makes it less likely that an accused harasser can file a defamation suit against the victim.
"As more stories of sexual harassment came to light this year, it became clear that businesses are afraid to let each other know when a person is fired for sexual harassment due to the threat of lawsuits," said Irwin. "This allows repeat harassers to continue to victimize women in the workplace as they move from job to job."
The California Chamber of Commerce deemed the bill a "job creator" and it has the support of the Oxnard Chamber of Commerce.
"This law provides employers with the tools to be part of the sexual harassment solution, without the risk of liability," said President and CEO of the Oxnard Chamber of Commerce Nancy Lindholm. "It is a great step forward. We applaud Assemblywoman Irwin for authoring the bill."
Brownley visits Texas border detention center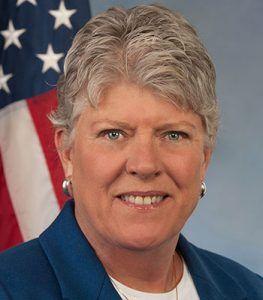 Congresswoman Julia Brownley, D-Westlake Village, has taken part in site visits to facilities along the Texas border to assess progress made in reunifying migrant children with their parents.
"Today, I watched tearfully as children were finally reunited with their parents after they had been cruelly ripped apart from their parents by President [Donald] Trump's senseless family separation policy," said Brownley. "Some of the children were hysterical as they saw their parents for the first time in far too long, clinging onto them for fear they would be taken away again."
Brownley visited a Southern California detention center on July 5 with Representative Adam Schiff, D-Burbank, as well.
"Congress must address this humanitarian crisis and move forward with an immigration policy that actually reflects our values as a nation," said Brownley. "The very soul of America depends on it."
Brownley was joined by Reps. Karen Bass (D-Los Angeles), Mark DeSaulnier (D-Concord), Sheila Jackson Lee (D-Texas), Pramila Jayapal (D-Washington), Lucille Roybal-Allard (D-Commerce), Jan Schakowsky (D-Illinois), and Terri Sewell (D-Alabama).
Jackson's domestic violence homicide bill signed into law
A bill that would provide training for law enforcement officers to identify victims of domestic violence whose lives are in danger has been signed into law by Gov. Jerry Brown.
Sen. Hannah-Beth Jackson, D-Santa Barbara, authored Senate Bill 1331. The bill expands law enforcement training to include a so-called domestic violence lethality training, a series of evidence-based questions that first responders can ask an abuse victim to determine the risk of a homicide, injury or re-assault. Questions pertain to excessive jealousy, threatening suicide or homicide, heavy drug or alcohol use and others, which are often linked to violence.
Based on the responses, the officer can then trigger a "protocol referral" which immediately connects the victim to local services.
"Three women are murdered by an intimate partner every day in the U.S.," said Jackson. "We must do more to help victims of domestic violence access the tools they need to safely leave their partner before it's too late."
Thousand Oaks chooses marijuana dispensary, mayor forgoes re-election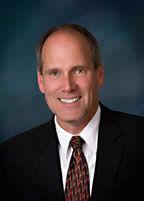 The City Council decided in early July which operator would be granted the sole medical marijuana dispensary permit. The winner: Legendary Organics, chosen not only for its business plan, but also its location, in an industrial lot on the city's edge.
Legendary Organic's partners include Patrick Spillane, who spoke at the Council meeting, Sean Cassar, who was not in attendance, and Westlake Village Mayor Pro Tem Ned Davis acting as Legendary's director of operations.
Davis, a proponent of medicinal cannabis, has served on the Westlake Village City Council for 11 years and contributed to Thousand Oaks Councilman Joel Price's campaign.
The vote was 4-1, with Councilman Rob McCoy preferring competing applicant Leaf Dispensary.
Legendary has one month to reach an operations agreement before the permit becomes final.
Meanwhile, Mayor and veteran Councilman Andy Fox has announced his retirement after 24 years and six terms. Fox, the second-longest-serving councilmember behind Alex Fiore, who has served 30 years, made the announcement in June.
"There'll be time for me to share my profound gratitude to the residents, the staff, my colleagues, but in fairness to the candidates who are planning on running this year, I wanted them to know that a quarter of a (century) is long enough," said Fox during his announcement.
Fox said that he would also be retiring from the Los Angeles Fire Department, where he served for 38 years.
Port Hueneme Councilman Tom Figg not seeking re-election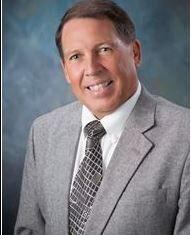 Port Hueneme Councilman Tom Figg announced at the June 18 Council meeting that he would not be seeking re-election come November.
Figg, a vocal critic of some of his peers, was first elected in November of 2014 and became mayor in November 2016. Figg led the charge to strip then-Mayor Pro Tem Jim Hensley of duties in 2017 after his verbal altercation with Deputy City Manager Carmen Nichols. Figg was subsequently named in a lawsuit filed by Jim Hensley.