La Terraza
1000 E. Main St., Santa Paula
805-525-0528
$3-15
---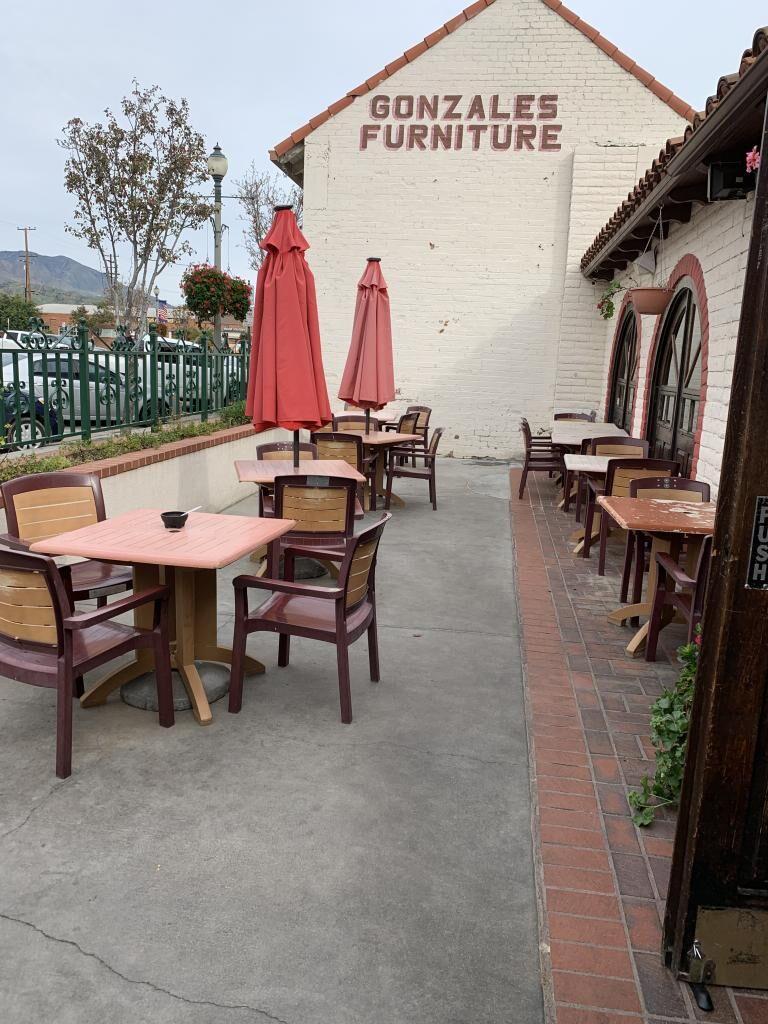 The most popular dining options in downtown Santa Paula are probably the wonderful Rabalais' or the reliable pub Garman's — although on game day, The Draft at Mupu Grill will give both a run for their money. But when these stalwarts are packed or you want something relaxed and affordable, I will happily suggest La Terraza.
Right across the street from the California Oil Museum, it's very much a typical hole-in-the-wall serving authentic Mexican cuisine: tacos featuring several different cuts and preparations of meat (including tripe, tongue and birria), burritos, tortas, enchiladas, a variety of shrimp-based dishes and sometimes mole. Order at the counter and a server will bring it to your table — which might be a comfortable booth inside, or, preferably, on a charming enclosed patio. 
It was cloudy but mild on a recent Sunday, so we opted for some fresh air and people watching. We placed an order at the window: two burritos (carne asada and the standard beans, rice and cheese), a taco combination plate with al pastor and a big bowl of pozole, available only on weekends.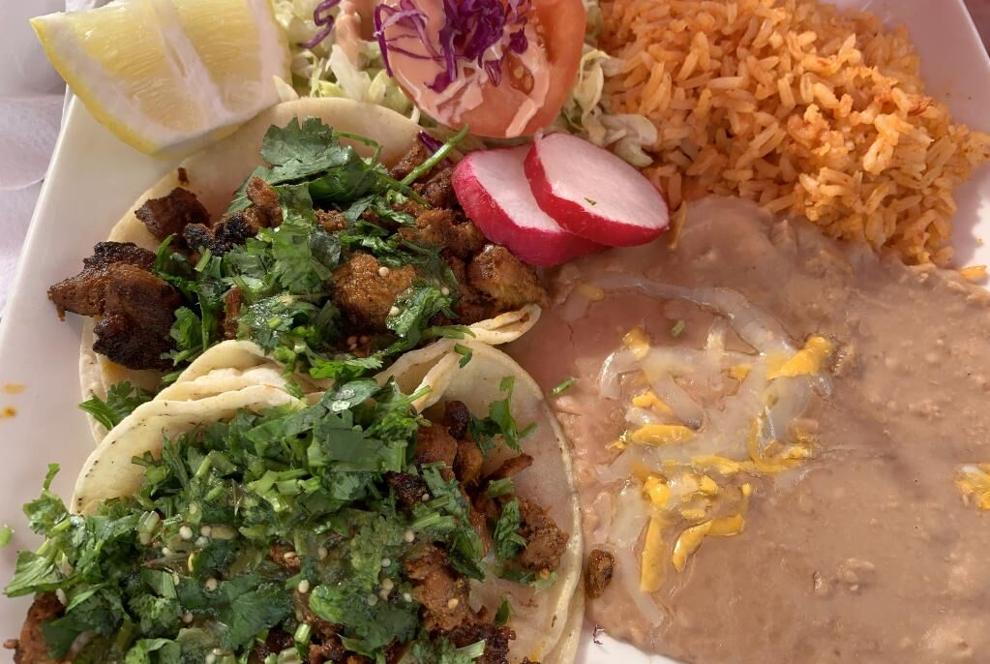 We sipped horchata (which was fantastic, by the way, and loaded with cinnamon flavor; definitely recommended) and nibbled on chips and a medium-spicy salsa while waiting for our order. We didn't wait for long — everything came up hot and fresh in what felt like moments. If you're looking for nourishment in a hurry, La Terraza is a great choice. 
The al pastor was definitely one of the better ones I've had the opportunity to sample. The well-seasoned, red-tinted pork morsels had a good char, but were still tender and juicy. Very flavorful. The combination platter included two street taco-sized corn tortillas (definitely on the smaller side — I could have done with a few more) with beans and rice. These Mexican standards filled me up, but both were both a little on the pedestrian side.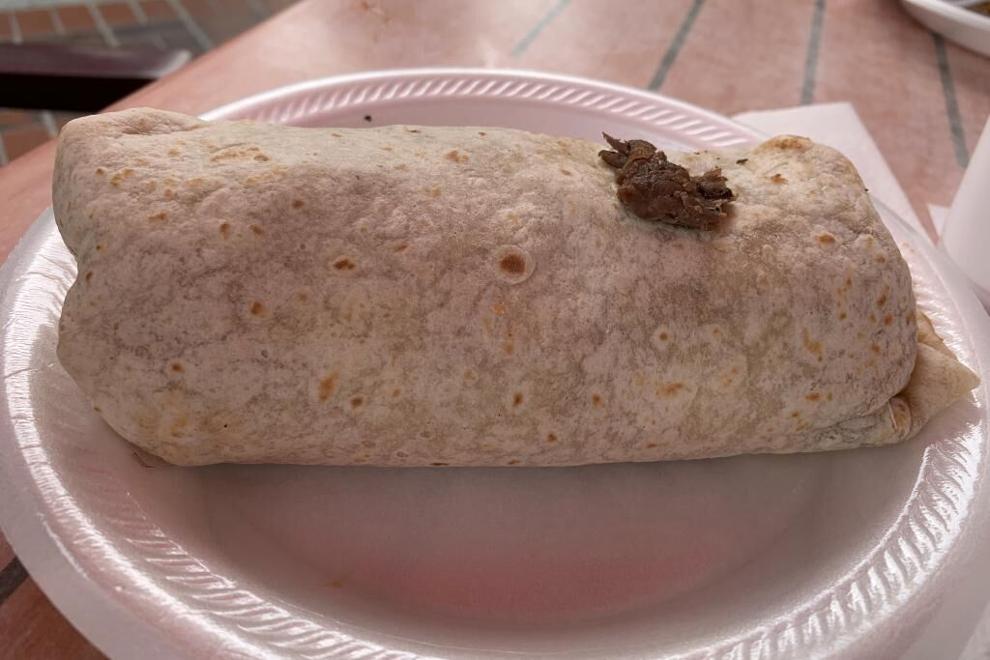 Thus, the meatless burrito was rather starchy and bland — not terrible, but not memorable, either. We found that the burritos were improved by one of La Terraza's tantalizing meat options and some good, spicy salsa. Case in point: the asada burrito, which had many perfectly cooked hunks of beef to recommend it. Vegetarians might want to load up on the salsa and guacamole, or look elsewhere for a truly satisfying meal.
The pozole, on the other hand, was impressive. The nice, big bowl came to the table steaming with visible piles of pulled pork rising from a rich broth. Very tempting, and perfect for a cloudy afternoon. The soup also featured hominy (of course), tomatoes, mild chiles and onions, and the savory broth was delicious, offering a little heat but nothing too challenging.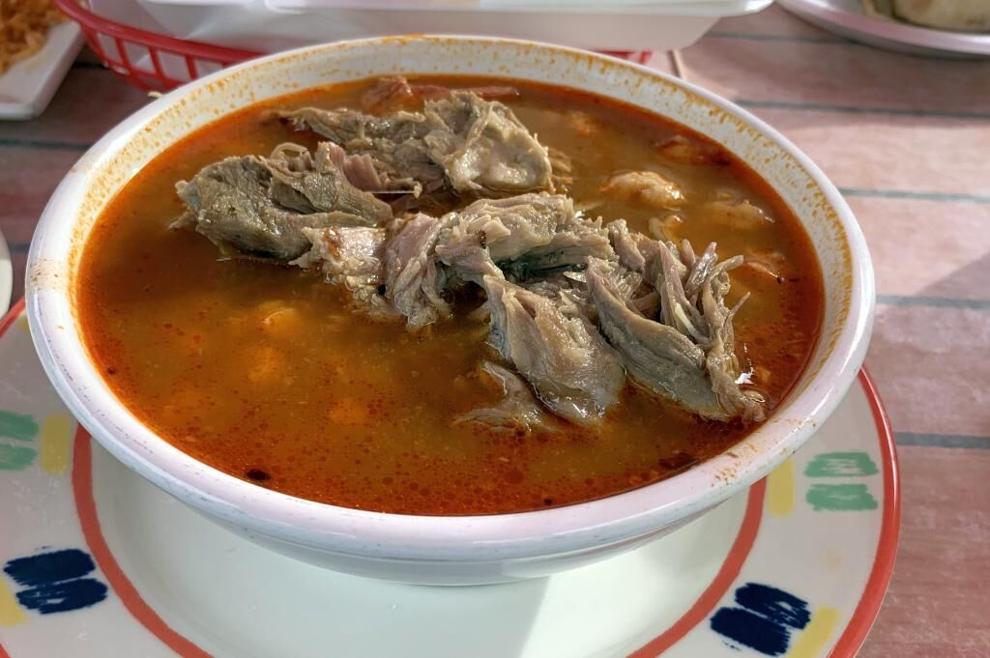 The pozole was great as-is, but like a good pho, one of the joys of pozole is customizing it with the accompanying add-ins. La Terraza provided a plate of diced white onions, shredded green cabbage, and sliced cucumbers and radishes — crisp, cool veggies to add texture and flavor. The server also brought a small bowl of very hot salsa. We loved it, but a light hand is probably advisable.
All things considered, we were very happy with our tasty lunch: wonderful horchata, great meats, stellar pozole, fast and friendly service and a very relaxing atmosphere. The prices are very reasonable as well — nothing is over $15 and this family of four spent about $40. Our server mentioned that the patio was very popular during Santa Paula's famous Cruise Nights, occurring the first Friday of every month from April through October. If you're looking for more action, that's the place to be.
Bustling with weekend revelers or serenely quiet on a sleepy Sunday afternoon, La Terraza has plenty to recommend it. Inexpensive but flavorful Mexican food on a sunny patio . . . not a bad way to spend a few hours.