"If it keeps on rainin', levee's goin' to break."
— Led Zeppelin
Beginning in the 1930s with President Roosevelt's New Deal and continuing through the '60s, America created the greatest collective infrastructure the world had ever seen. Its bridges, roads, aqueducts and sewage systems were greater and more efficient than any other country's, marking America's rise as a superpower. Championed by President Dwight Eisenhower in 1956, the Interstate Highway System was the largest earth-moving project of all time, more so than the pyramids or the Great Wall of China. There were 1.6 billion tons of asphalt and concrete used in constructing the interstate.
But back then, building the country was important. The design aimed to speed up commerce and comfort, allowing Americans to rule the economic world. Twelve percent of the domestic budget was spent on infrastructure. Today, while countries like China and India spend about 9 percent of their domestic budgets on infrastructure, America now spends 2 percent. That 2 percent, experts say, is spent mostly on "patch and pray" jobs. The country's poor infrastructure, concluded the McKinsey Global Institute in a report earlier this year, is perhaps the main cause for the stall in economic growth.
The American Society of Civil Engineers, which recently issued America's infrastructure a D grade, estimates that the U.S. needs to invest more than $2 trillion over the next five years just to bring the country's infrastructure to a respectable level. Conversely, the current U.S. war efforts abroad have cost taxpayers somewhere around $3 trillion.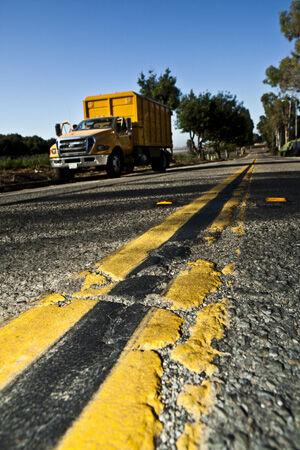 The country built by our fathers and grandfathers was not built to last. Most bridges built during America's infrastructure golden age were designed to endure for 50-75 years, which makes this era the breaking point. More than 160,000 of the country's 600,000 bridges are structurally deficient or functionally obsolete. Around 100,000 miles of levees protect Americans nationwide, and almost all are in critical condition. Americans witnessed the devastation of New Orleans in 2005, the flooding now largely accepted to have been a man-made disaster caused by decades of levee neglect; or more recently, the Mississippi River floods this past spring, prompting loads of continuing criticism of the Army Corps of Engineers, which has managed the river's flow since 1824. Paul Harrison, senior director for Mississippi River and East Coast at the Environmental Defense Fund, said the Corps, "wants to continue to invest in the old system rather than look at these events as an opportunity to create a 21st-century system." Harrison's comment highlights the bleak reality of American infrastructure: if the government continues to neglect the greatest investment the country ever made and continues to invest trillions of dollars in foreign wars, America will slowly crumble — bridge by bridge, levee by levee, pothole by pothole — into second-world status.  
"When accidents happen, fingers go to the infrastructure and say it should have been maintained," said Ventura County Public Works Director Jeff Pratt. But Pratt, in a joint interview with David Fleisch, the county director of transportation; Norma Camacho, director of Watershed Protection District; and Laura Hernandez, assistant director, Ventura County Office of Emergency Services, explained that federal and state monies for infrastructure improvements are not easily accessible. "There is a trillion dollars' worth of work out there in the country," said Pratt. "Everybody is busy fighting at the king's table for the scraps Congress can pull for their district."
For the last several years, Camacho and her department have been working with FEMA to identify all of the deficiencies in local levee systems. There is a total of about 60 miles of levees that exist throughout the county, 17 miles of which require intensive rehabilitation. The price tag for levee rehabilitation is $135 million, a deficit Camacho doesn't see being greatly reduced anytime soon.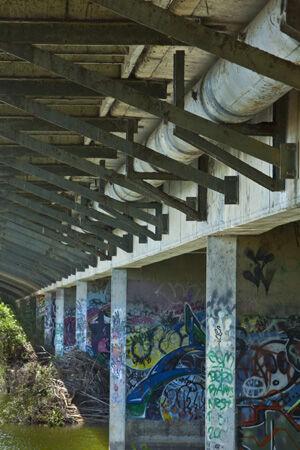 "But if we fix and rehabilitate, we're averting about $590 million worth of damage, according to the FEMA flood insurance table," said Camacho. She added that large portions of Oxnard, all of River Park, lower Fillmore and properties near the Ventura River all face the danger of about 1 to 3 feet of flooding.
"What the Army Corps has been telling us is, 'Get your community ready,' " said Hernandez. " 'Get your emergency action plans ready, your appropriate evacuation procedures in place because you may have to live with a levee that is deficient.' "
On the transportation side, Ventura County's PCI (pavement condition index) ranked third-lowest in the 2010 CSAC Urban County Caucus, which includes heavily populated counties like Los Angeles, San Bernandino and San Diego. The county's PCI of 66 qualifies it as being "at risk" and is expected to continually decline, given existing funding levels, according to the 2011 California Statewide Streets and Roads Needs Assessment. The study identified 178 bridges in the county, with 42 needing rehabilitation or reconstruction at a price of $56.2 million.
Ventura County is one of the few counties in the state that doesn't have a transportation sales tax, explained Fleisch.
Funding opportunities often come through the process of matching funds. "I can apply for federal funding of a project, but I have to provide up to a 50 percent match," said Fleisch. "Most counties have a general sales tax addition that they can use for those projects. We don't have that. It has gone before the voters twice and it has been voted down. People need to understand that we lose opportunities to get funding because we can't provide the match."
In a recent Op-Ed piece in the Ventura County Star, Darren Kettle, executive director of the Ventura County Transportation Commission, wrote that the Ventura County Transportation Commission no longer needed a capital projects director "because there are no new projects." In Ventura County, Kettle wrote, "our roads are crumbling beneath our tires and freeway congestion is getting worse. The traditional sources of paying for roads are drying up.
And while construction is one of the best ways to revive the economy, one of every six construction workers is out of work, partly because government isn't building or repairing the roads we drive on."
Oddly enough, lawsuits have also been a major hindrance on county transportation infrastructure.
"County Transportation gets sued frequently," said Fleisch. "People get drunk, run into trees and sue Transportation. Even if you're not at fault, you spend a ton of money defending yourself. That seems to be going up and eroding our ability to do work." Fleisch has been at his position with the county for about 19 months and has nine active lawsuits, costing hundreds of thousand of dollars in defense. In a recent case, a drunk driver who put somebody in a coma is suing county transportation because the "roads are unsafe and a 90-year-old oak tree … shouldn't be there, according to them," said Fleisch, who at the time of the interview was scheduled to be in court for the following two weeks.
City managers and public works directors from various cities within the county were interviewed about the state of infrastructure in their jurisdictions. Citizens, they all agreed, are happy seeing improvement projects visible to the eye.
But it's tough, they said, trying to explain a million-dollar expense to fix a pipe below ground, despite how crucial it is to, say, the sewer system.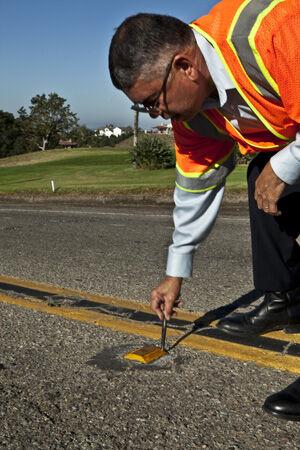 "Pavement is something people see," said Jay Spurgin, public works director for the city of Thousand Oaks. "But stuff underground is harder to appreciate. … Today's [pipes] are much stronger but still susceptible to leakage and blockage and end up with sewage spills; so we have to have that comprehensive sewer maintenance. "
With less funding coming from the federal and state level, and yet stricter water and sewer regulations being imposed on cities, most directors and managers expect city water and sewer rates to climb substantially in order to maintain adequate service.  
"There is a state-proposed mandate that says to hire a contractor each year to look for signs of wear in the sewer system," explained Tom Fox, public works director for the city of Camarillo. "We have to show how we will maintain that and buy more equipment to do it. We pay for this through rates, and have to increase rates to cover costs when things like this get imposed. "
During the days when Rome was ruling the world, its infrastructure was vastly superior to that of any country. But during its conquests, Rome began focusing more of its attention abroad and neglecting the decaying infrastructure back home, which played a crucial role in Rome's collapse. Shortly after, the Dark Ages began.
The construction of America's infrastructure is arguably the nation's greatest achievement. It sent America racing forward in functionality and economic prowess. But it's falling apart now, and needs some love. When the Federal Highway Act was signed in 1956, there were 169 million people in the country. The U.S. population is expected to reach 420 million by 2050, a number that far outweighs what our aging 20th-century infrastructure was designed to serve. It's unlikely something like the Dark Ages will ensue should America experience a Roman-style collapse in infrastructure; but as countries abroad jockey for position to be the leader of the free world, investing much more than America in infrastructure, the quality of life Americans have come to know and expect is on the verge of reaching its breaking point.