KAREN GABLER:
Attorney, Mother, Master Juggler
By Joan Trossman Bien
Karen Gabler is a partner in the law firm Nordman Cormany Hair & Compton in Oxnard. She is also a mother of two, with one in college and the other a toddler. Gabler knows all about the difficulties and obstacles to being a working mother. She is also a legal expert on workplace issues.
Gabler will be giving two presentations at the Women's Expo. "One is going to be on conflict in the workplace and harassment in the workplace," Gabler said. "The other presentation is titled 'Career and Motherhood: Asserting Your Right to Have It All.' I think I'm going to come in and say, 'You can't.' And that will be the whole thing."
One very important point Gabler wants to make about working mothers is that they most often put themselves at the bottom of their to-do list. "There will be discussion on the process of carving out time and holding onto yourself while maintaining all the other balls that we have in the air," Gabler said.
Gabler said she will approach these issues in two ways. "What I have found is generational differences as well as age differences," she said. Women who had children 20 years ago faced a different set of workplace biases. "Working mothers were trying to make sure their careers were not derailed because of parenting," Gabler said. "There was a lot less respect and fewer opportunities for women who wanted to do both." The choice of whether to be a stay-at-home mom or a professional woman was the overriding decision.
"Now I see a greater opportunity to do everything you want to do, which has now placed a burden on women to have to do everything," Gabler said, "because the attitude is they don't care if you want to be a mother, you just have to be able to do your job as well, and they don't care if you have a job, you just have to be a good mother as well."
Basically, just being a working woman who wants to have a family will find that both the workplace and the home can become demanding and inflexible environments. It is up to the woman to set boundaries and to find some way to care for her own needs. Gabler will be giving tips on how to get that time for yourself amidst all of these competing obligations.
Gabler said that her presentations are geared toward all working women who are or who plan to be mothers. "I'm going to talk about where people are in various stages of their life," Gabler said. "My programs will apply to any woman who is either a mother or who has a career, so I think the generational issues will be addressed."
Gabler will be conducting the workshop "The Toxic Workplace: Overcoming Harassment and Conflict" on March 13 at 1 p.m. in Classroom A.
She will also be conducting the workshop "Career and Motherhood: Asserting Your Right To Do It All" on March 13 at 3 p.m. in Classroom B.
DR. PRISCILLA
PARTRIDGE DE GARCIA:
Clinical Psychologist, Funny Lady
By Joan Trossman Bien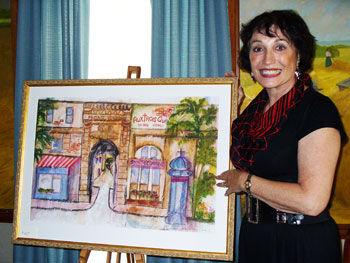 If stress is taking over your life, and these days that is not unusual, you might want to attend Dr. Priscilla Partridge de Garcia's workshop entitled "A Nervous Breakdown Is Not for You."
Garcia, a clinical psychologist, said she first realized that psychology would be her calling when she was in college. "I was at University of Southern California and found that during sorority rush, I liked to go to the Panhellenic office and talk with the girls who were having problems with rushing and not getting their house preferences," Garcia said. "I realized that I had a gift for helping people heal."
Throughout her career, Garcia realized that a sense of humor can go a long way toward coping and healing. She said that seeing the funny side of life is not trivial and that laughter can break the cycle of bad feelings that can, in turn, be stressful. "When you are laughing you see life in a different perspective and have more psychological room to change or view what you are going through in a lighter way," Garcia said. "Humor is a way of relaxing your body. I think that when you are laughing you create circulation and breathing through your whole system," Garcia said, "and you cannot get an ulcer when you are laughing or a headache while you are laughing. Laughter is healing."
Garcia will be talking about how to use humor as a coping tool for life's difficult situations. She said that a good sense of humor is often a sign of intelligence. "Now don't get me wrong, you can be brilliant without a sense of humor," Garcia said, "but if you have a sense of humor and see things which are funny, you are usually a pretty smart cookie."
There are many kinds of humor, Garcia said, from pratfalls to British word play. There is gallows humor and humor which is just plain immature. Sometimes, preteen humor hits the sweet spot with many women.
"I really believe that the last time women our age truly were alive was in junior high. A lot of us enjoy that junior high stuff and humor," Garcia said. "I think we enjoy that because it is the last time we laughed at the back of the bus until we threw up."
As we grew into adulthood, Garcia said, we lost touch with some part of ourselves. "We get more and more conservative until, by the time we are in middle age, we have lost our sense of distinction and difference," Garcia said. "We've lost our pizazz trying to fit in. We don't want to be criticized and we don't want to stand out too much. Sometimes we go to younger stages in life when the present stage is too stressful. We return to the simpler things in life."
Isolation, Garcia said, is the enemy of laughter. Staying engaged with others may just help to keep you feeling young. And don't forget what it felt like to get a good case of the giggles.
Garcia's workshop "A Nervous Breakdown Is Not for You" will be held on Friday, March 13 at 3 p.m. in Classroom C.
Jennifer Elson:
Social worker trying to
change the mean girl
By Katherine Wertheim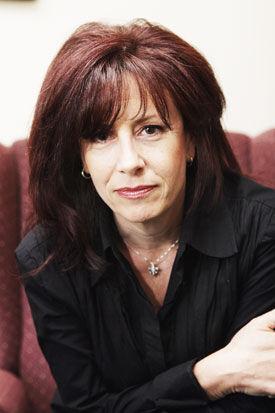 Jennifer Elson is a licensed clinical social worker with 20 years of experience in counseling children and families. She has two master's degrees. One is in counseling psychology, where she specialized in working with gifted children and the pressure that comes with those gifts. The other is in social work, specializing in working with emotionally disturbed children. She is also the parent of twin 8-year-old girls. At the Women's Expo, she'll be speaking on 'Mean Girls: What Your Daughters Are Really Going Through and How to Help Them.' She says that this topic is "something that I'm struggling with as a parent and as a woman." She notes that the idea of 'mean girls' wasn't of interest to her until she had her own children, but that it has caused her to examine her own childhood and adult relationships.
Elson talks about the cycle of meanness, that parents have their own issues from childhood that they haven't examined. "As human beings, we act out a lot of our unconscious things with our kids. You need to be aware of your pain points.
Whenever we over-react to something in our life, my inclination is to look at that and ask if it's a valid reaction. We have adamant reactions to our kids, to what they do and say. The child who happens to be victimized or who happens to be the bully, you can trace it back to something that perhaps the parents haven't looked at or examined."
Now that she is a parent, Elson is more aware of mean behavior among children. "I've witnessed this in my daughters' peer group with girls as young as 4 years old. Our inclination is to minimize the behaviors or just to say, 'That's just girls. Girls gossip, girls can be mean.' I don't expect that. I want something different for my children."
She adds, "I don't believe that mean girls come from mean parents. No parent really wants their kids to be mean. I don't believe it's an intention. We all have the capacity to be mean and insensitive or kind and sensitive."
Discussing the difference between the sexes, Elson says, "Boys tend to be more physical in their interactions. Girls tend to use manipulation and gossip, kind of almost a mind control to get other girls to go along with them, to gain power and control."
Asked if the situation is worse now, Elson says, "I feel like it's reaching a level of crisis with girls being depressed, suicidal, not wanting to go to school, and feeling intense peer pressure. Cutting is very prevalent right now; it's another way to relieve anxiety: 'I want to see how much I can hurt or how much I can not feel.' "
Elson has a larger goal. "I would like to start initiating steps to create a culture of kindness, as compared to whatever our girls' culture is focusing on now. As grown women, we can have perspective, but for kids it is their whole world. As moms, we have to take responsibility for what we want our children to have in this world. So much starts at home."
Jennifer Elson, LCSW, Mean Girls: What Your Daughters Are Really Going Through and How to Help Them. 3 p.m., March 14, Classroom B.
Cassandra Woods:
Therapist, caretaker of special needs children
By Katherine Wertheim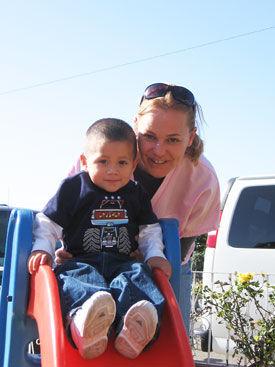 Cassandra Woods is a specialist in working with children with sensory processing issues. She is the owner of Children's Therapy Networking in Ventura and also the mother of a 3-month-old baby. She has a master's degree in physical therapy and is working toward her doctorate, and her company has 27 employees in Ventura working with children with special needs. She spent almost 10 years as a pediatric physical therapist, and says, "I was always interested in sensory therapy because it just made sense to me. Having that background in physical therapy, knowing the central or peripheral nervous system, it made sense to me that there could be crossed wires."
While many people have heard of autism or ADHD, there could be something different going on with a child, a condition called sensory integration dysfunction or sensory processing disorder. One nickname for it is "the out-of-sync child" because children with this condition process physical sensations differently: they seem 'out of sync' with the world. Symptoms vary. Some of these children might have trouble with tactile sensations, such as hating labels in their clothing, and an itchy tag can make them scream. Others might have auditory troubles: they can hear a train five miles away but not focus when Mommy is talking to them. Children with this condition may be misdiagnosed or over-medicated.
Asked what parents should look for when considering if a child might have trouble processing sensations, Woods says, "Is your child obsessively seeking sensory input, like eating sand or pouring sand on their head? Your child also might have a high tolerance to pain. They will run right into a wall, and it won't even faze them. Children with sensory processing disorder are seeking information — they will run into you or go flying off the bed on purpose. When it comes to behaviors that put your child into danger, they're actually seeking it. They like it, they need it, they crave it.
"Everyone has sensory processing quirks. But it's when those quirks don't allow the adult or child to understand the lessons, then that puts them at a disadvantage to their peers."
For parents who wonder what to do, Woods says that the first step is to have the child tested, asking, "Is it sensory integration or autism?" If your child has autism, there are certain strategies for autism, some of them are the same, and some are not.
About the importance of early diagnosis and intervention, Woods says, "There are things we can do when children are younger, their nervous systems are pliable. The older we get, the more hard-wired we are. There's no fixing it, but there are strategies to overcome it." For example, a child who isn't sure where her body is in relation to other people might be encouraged to go out for individual sports like running or swimming instead of team sports like soccer.
"You find where your strong points are and focus on that. We focus on what's wrong and not on what we can do really well. There are workarounds." For example, a child who needs more pressure in order to feel sensation "might need more hugs. Is that a bad thing? Maybe teach her not to hug strangers. Instead of throwing herself off the bed, she can ask Mommy for a hug. The problem doesn't go away. You can't work with it until it's identified.
Woods compares the possible outcomes between having children treated or not. "The key to identifying kids is that they have much better outcomes in the future. People who are in and out of the justice system, who are self-medicating on prescription drugs or illegal drugs, often have sensory processing disorder that hasn't been identified. We as humans will do what we have to do to stay in homeostasis."
Cassandra Woods will be speaking on "Sensory Integration: Sensory Dysfunction vs. ADHD/Autism," at 4 p.m., March 13 at the Women's Expo at the Ventura Fairgrounds.
Kat Knecht:
Relationship coach helps couples
stay realistic
By Katherine Wertheim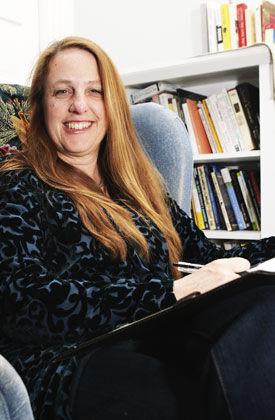 Kat Knecht, a Ventura relationship coach, learned how to keep a marriage together just as her own marriage was falling apart. She says, "I worked in conflict resolution at the post office, and then took a coaching program through Stephen Covey. As I was doing my coaching training, my first marriage ended. I wanted to do something to help women in my position. There were a lot of things I wish I'd known before I got married."
Knecht, along with her husband Curtis Knecht, a marriage and family therapist for 30 years, have worked with hundreds of couples through their company, The Relationship Coaching Company. Knecht, a professional certified coach through the International Coach Federation, says, "I trained as a relationship coach. I created a program for couples getting married. I worked with women and couples. I found it was too late for a lot of them, although it helped. They didn't know how to be true to themselves and to be in their marriage."
The problem, as Knecht sees it, is that, "We can be so outwardly focused, thinking that we will find something somewhere else in some other person." She finds that a lot of people go into relationships without knowing what they want. Knecht says, "We get into trouble when we do things that are unconscious" adding, "We have this natural tendency to look over there, at someone else. We can spend a lot of time trying to fix someone else or trying to fit. No one's happy.
The only person we can change is ourselves."
Discussing her clients, Knecht says, "I work with women who are already in a relationship and want it to be better, and single women who want to find someone in the dating world. They need to go into the dating world knowing who they are. Women want someone to sweep them off their feet and then they wonder why they're off-balance! They end up losing themselves."
Talking about having women understand what they want, instead of trying to fit into someone else's image, Knecht says, "The conscious dating program I teach allows women to be the chooser. We have this idea that someone is going to choose us. I use exercises and assessments to help women get clear on what's important to them. Self-knowledge is power and, when we have self awareness, we have power."
Knecht feels there are two key issues in creating a successful relationship. "It all comes down to self-love, and some people consider that selfish, but I think it's the focus. We become highly responsible because we take care of things we love. Self-love makes us more responsive to the world. The other thing I would like people to know is what real romance is. When two people are fully themselves, and accept and encourage each other to be exactly who they are, then they can have a really good conversation. I think that is the most fun and romantic thing of all, to be real."
In conclusion, Knecht says, "There's a level of grown-up-ness that many people are missing that we need in our lives."
Kat Knecht will teach The Art & Science of Romance 3 p.m., March 15 at the Women's Expo.