Chiropractor
1st Place
DR. MATT LEONARD AT COASTAL CHIROPRACTIC, 1453 E. Main St., Ventura, 667-2260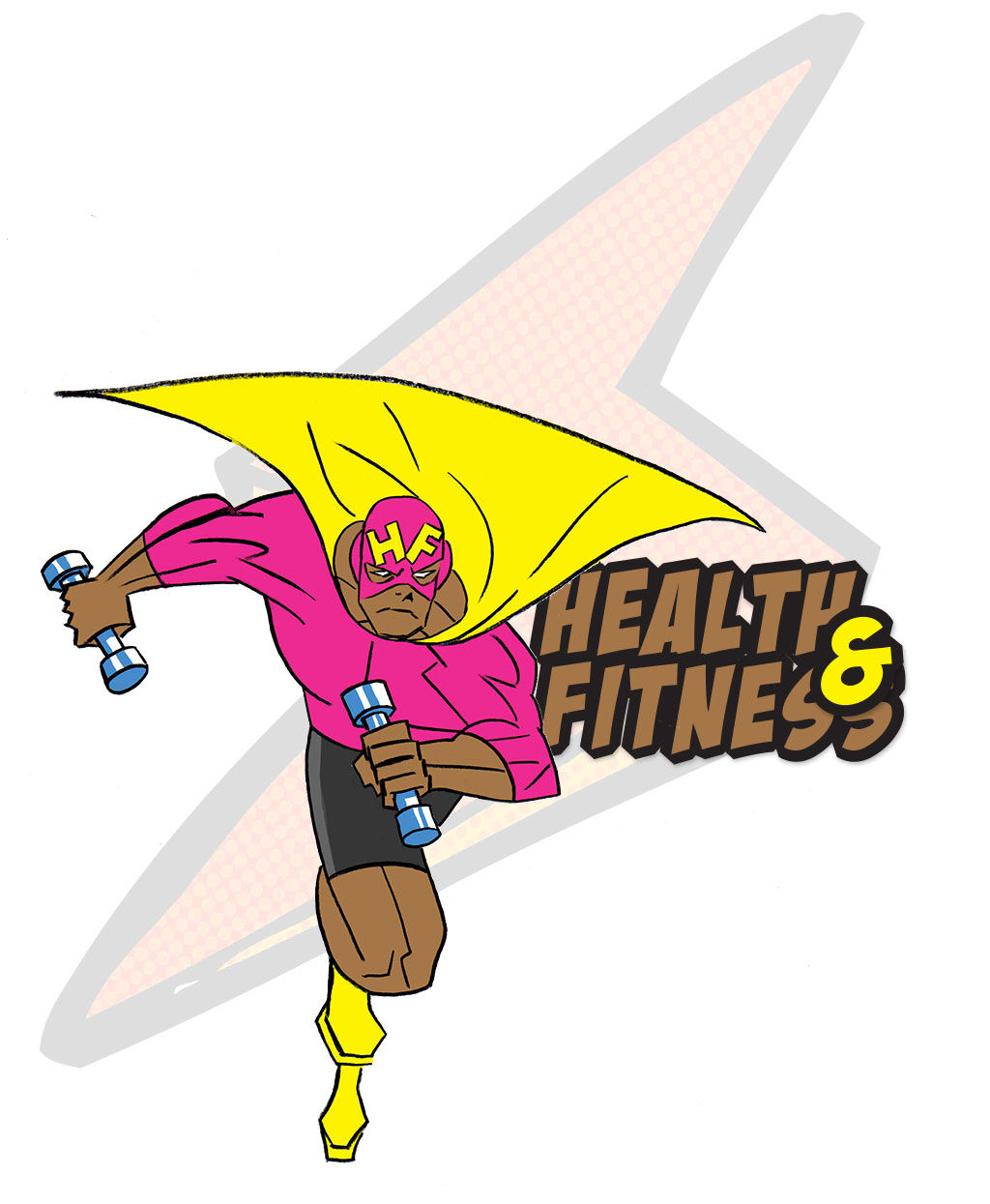 2nd Place
DR. RALPH WILSON AT WILSON CHIROPRACTIC AND SPORTS MEDICINE CLINIC, 2000 E. Main St., Ventura, 643-4176
3rd Place
DR. ANGELA SUTTER, 1445 Donlon St., suite 5, Ventura, 658-9999
Cosmetic Surgeon
1st Place
DR. WILLIAM STARR AT ANACAPA SURGICAL ASSOCIATES, 3291 Loma Vista Road, bldg. 340, suite 401 Ventura, 652-6255
2nd Place
DR. SAMUEL BERN, VENTURA PLASTIC SURGERY SPECIALISTS, 1280 S. Victoria Ave., Ventura, 642-1699
3rd Place
DR. DANIEL KOLDER AND DR. ROBERT IMPROTA OF PACIFICA INSTITUTE OF COSMETIC AND RECONSTRUCTIVE SURGERY, 2460 N. Ponderosa Drive, Camarillo, 484-2855
Dance Instructor
1st Place
IONIA KERSHAW AT VENTURA DANZAR AND ZUMBA FITNESS, 2640 E. Main St., Ventura, 804-6108
2nd Place
LANCE BURY AND PARIS MALOOF-BURY AT THE STARLIGHT SWING NIGHT WEDNESDAYS AT DISCOVERY, 1888 E. Thompson Blvd., Ventura, 856-2695
3rd Place
PATRICIA MONICO AT HOUSE OF DANCE, 3007 Bunsen Ave., suite E, Ventura, 650-2719
Dance Studio
1st Place
VENTURA DANZAR AND ZUMBA FITNESS, 2640 E. Main St., Ventura, 804-6108
2nd Place
BILLY CLOWER DANCE STUDIO, 75 MacMillan Ave., Ventura, 643-5036  
3rd Place
HOUSE OF DANCE, 3007 Bunsen Ave., suite E, Ventura, 650-2719
EDITOR'S PICK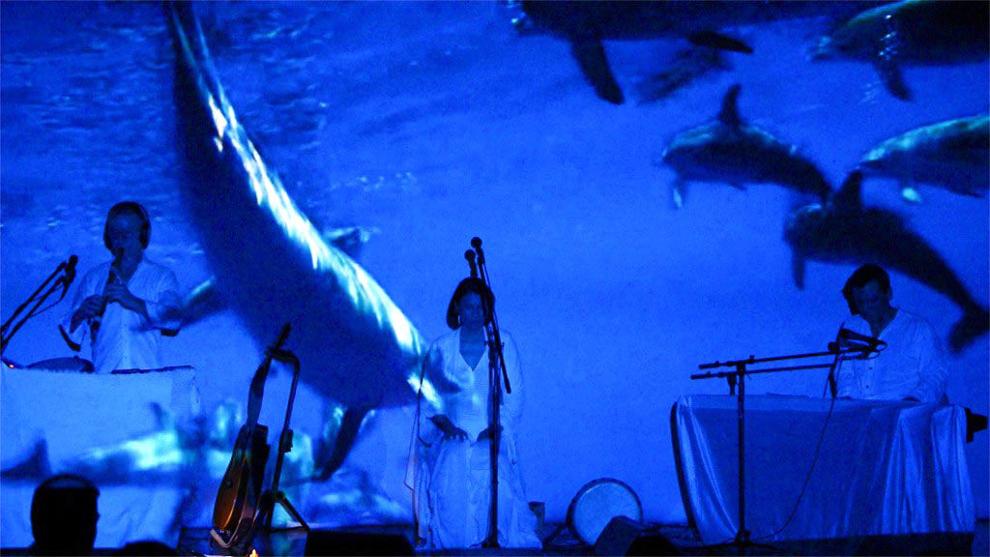 Best place to go on a multisensory journey
Spirit Healing Arts, Ojai, 971-322-6467, www.spirithealingarts.com
Spirit Healing Arts is presented as "a platform for teaching, facilitating, and co-creating expansive health and conscious growth" and the spouses behind the business aim to attain those objectives by using their decades of experience with various programs.
The combined services offered by Gianna and André Ripa are unique to Ventura County just as your individual quest as a client at Spirit Healing Arts is unique.
Gianna was once on a journey seeking peace, ending up in India engaged in ancient healing practices; and consequently, she discovered a lifelong path that also allows her to help others. She is a qualified Yoga teacher trainer as well as an ayurvedic practitioner who appreciates the therapeutic effect of sound and using all these practices, she guides her clients towards optimal health and genuine expression of and with self.
André trained in energy healing, received a Reiki Master certification, worked diligently with shamans and studied with Sogyal Rinpoche, the celebrated Buddhist author of The Tibetan Book of Living and Dying. André specialized in dolphin-assisted therapy and has since developed a technique combining images and dolphin sounds to assist autistic and cancer-stricken children.
And as musicians, the Ripas appear to be devoted to furthering enrichment with the integration of music. This is evident through Spirit Musique, their musical collaborations in the form of multimedia projects that are intended to elicit a multisensory journey. In fact, they also offer group sound healing events that feature a variety of instruments, song and sound while focusing on both the individual and the group.
At Spirit Healing Arts, the private sessions begin with Gianna performing a thorough ayurvedic consultation and the rest of the package, which may include energy healing and shirodhara therapy, is customized and priced. Sound therapy is also implemented in the application of both of these traditional treatments. In addition, there are intensives that are concentrated programs, and the packages vary, offering you tailored care lasting three days to six months. — Daphne Khalida Kilea
Dentist
1st Place
DR. BRYAN FISCH AT VENTURA CENTER FOR DENTAL HEALTH, 2807 Loma Vista Road., suite 201, Ventura, 653-5606
2nd Place
DR. DAVID SATNICK, 6633 Telephone Road, Ventura, 639-3050
3rd Place
DR. STACY SCHMITT, 3400 Loma Vista Road, suite 8, Ventura, 642-6884
Dermatologist
1st Place
DR. ROSS KAPLAN AT COASTAL DERMATOLOGY MEDICAL AND COSMETIC CENTER, 3615 Las Posas Road, suite F-100, 484-2813
2nd Place
DR. PETER L. KARLSBERG AT THE KARLSBERG CENTER FOR RESTORATIVE DERMATOLOGY, 1190 S. Victoria Ave., suite 300, Ventura, 677-1600
3rd Place
DR. ROBERT JORDAN, 3400 Loma Vista Road, suite 1, Ventura, 644-9321
Family Physician
1st Place
DR. EDWARD BANMAN AT PRIMARY MEDICAL GROUP, 642-1430, 653-0303, 644-40754; 3555 Loma Vista Road, #110, Ventura; 2772 Johnson Drive, #100, Ventura; 1085 Telegraph Road, Ventura; 2953 Telegraph Road, Ventura; 1751 Lombard, #A, Oxnard
2nd Place
DR. CAROLYN CHASE AT PRIMARY MEDICAL GROUP, 2953 Telegraph Road, Ventura, 652-5252
3rd Place
DR. ROBERT WARWAR AT WARWAR MEDICAL GROUP, 72 N. Brent St., 648-3063
FITNESS STUDIO
1st Place
FITZONE, 4756 Telephone Road, #3, Ventura, 394-5103
2nd Place
FIT BUDDHA, 424 E. Main St., Ventura, 901-3440
3rd Place
V-FIT, 4538 Westinghouse St., Ventura, 535-4277
Gym
1st Place
MAVERICKS GYM, 5171 Telegraph Road, Ventura, 642-9600
2nd Place
VENTURA FAMILY YMCA, 3760 Telegraph Road, Ventura, 642-2131
3rd Place
FITZONE, 4756 Telephone Road, #3, Ventura, 394-5103
Holistic Practitioner
1st Place
LISA WONG AT HOLISTIC HEALING CENTER, 5700 Ralston St., suite 110, Ventura, 653-6008
2nd Place
EMA SALMON AT EMA'S HERBS, 695 E. Main St., Ventura, 648-6426 
3rd Place
SHARMILA MALI AT INJTUITIVE ENERGY AND REIKI HEALING, 206 N. Signal St., suite M, Ojai, 669-7299
EDITOR'S PICK
Best place to go full-on Bollywood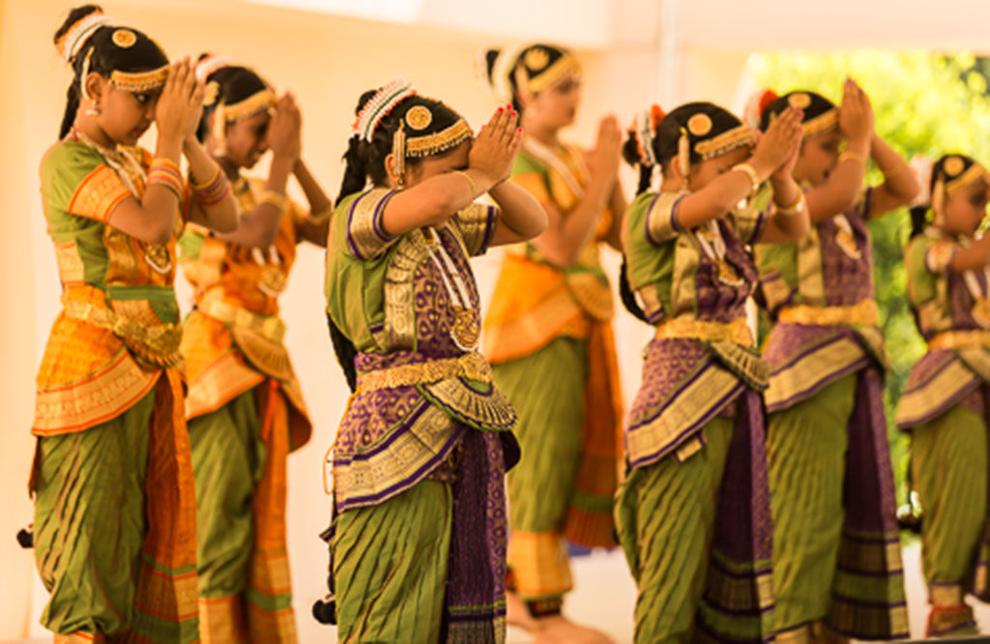 The Nartan School of Bharatnatyam brings something completely different to the local area's dance scene. Bharatnatyam is one of the oldest classical Indian dance traditions, originating in the Hindu temples of South India, particularly in the state of Tamil Nadu. Once performed exclusively by women, it is a way of dramatizing stories from Hindu legend and expressing spiritual ideas. Characterized in part by bent knees, elaborate footwork and intricate sign language (based on eye, facial and hand movements), Bharatnatyam is an art form that is mesmerizing to watch and challenging to master. "Mudras, or hand gestures, are very important to expressing the story," explains Nartan founder and teacher Khushbu Dalsania. "There are 60 or 70 different ways to do the mudras. There are different ways of using your posture, too. It's like learning how to speak in dance."
Dalsania opened her Camarillo school in 2014 after several years teaching Indian classical and Bollywood dance at the Arya Dance Academy in Cherryhill, New Jersey. Before that, she trained for 10 years in India, earning two teaching degrees from the prestigious cultural arts school Akhil Bharatiya Gandharva Mahavidyalaya Mandal in Miraj, India. As patient as she is talented, she walks her students (ages 3 to adult) through their practices with kindness and dedication.
While anyone can take her classes, Dalsania notes that it can be particularly enriching for students of Indian descent. A portion of each class is dedicated to theory, so students learn the background of this ancient tradition along with the choreography. "By learning this dance they are learning a little bit about their culture. They learn the gods' stories; for example, why Ganesha is always holding a sweet in his hand. And since students often take classes together for five to seven years, they develop a strong friendship."
The traditional dance form is the backbone of her academy, but Dalsania likes to bring in more modern styles as well. "Bharatnatyam — very, very classical. We learn a lot of finger movements. It can get boring," she says. "So I introduce other types of dance for about 20 minutes." That means Bollywood-style, which is frequently based on folk dances. "In Indian culture, we dance for so many occasions. Bollywood is based on music, and I like to teach it just to keep things interesting and to give them a taste of different places."
Dance and drama, theory and choreography, centuries-old traditions and Bollywood spectacle. That's a lot of culture in one classroom — and it's right in Camarillo.  — Nancy D. Lackey Shaffer
Licensed Massage Therapist
1st Place
THE MASSAGE PLACE, 652 E. Main St., Ventura, 652-1450; 4255 E. Main St., Ventura, 477-7501; 2100 Outlet Center Drive, #360, Oxnard, 485-0568
2nd Place
ABBY NIELSEN, EMBODY WELLNESS, 3897 Market St., Ventura, 217-3307
3rd Place
SHANNON MATHEY AT ARCHITEXTURE, 1982 E. Thompson Blvd., Ventura, 641-3900
Martial Arts Instructor
1st Place
FABIO LEOPOLDO AT GRACIE MORUMBI ACADEMY, 2160 E. Thompson Blvd., Ventura, 643-7717; 1182 E. Thousand Oaks Blvd., suite A, Thousand Oaks, 496-1610
2nd Place
MICHAEL CERMINARO AT TAEKWONDO PLUS, 5912 Telegraph Road, Ventura, 644-4777; 676 E. Ponderosa Drive, Camarillo, 987-3306
3rd Place
RICARDO MILLER AT PARAGON JIU JITSU, 83 S. Palm St., Ventura, 850-8801
Martial Arts Studio
1st Place
GRACIE MORUMBI ACADEMY, 2160 E. Thompson Blvd., Ventura, 643-7717; 1182 E. Thousand Oaks Blvd., suite A, Thousand Oaks, 496-1610
2nd Place
MAKOTO DOJO, 3026 Telegraph Road, Ventura, 877-641-0447  
3rd Place
TAEKWONDO PLUS, 5912 Telegraph Road (Victoria Plaza), Ventura, 644-4777; 676 E. Ponderosa Drive, Camarillo, 987-3306
EDITOR'S PICK
Best way to ramp up the heart rate and reminisce about the past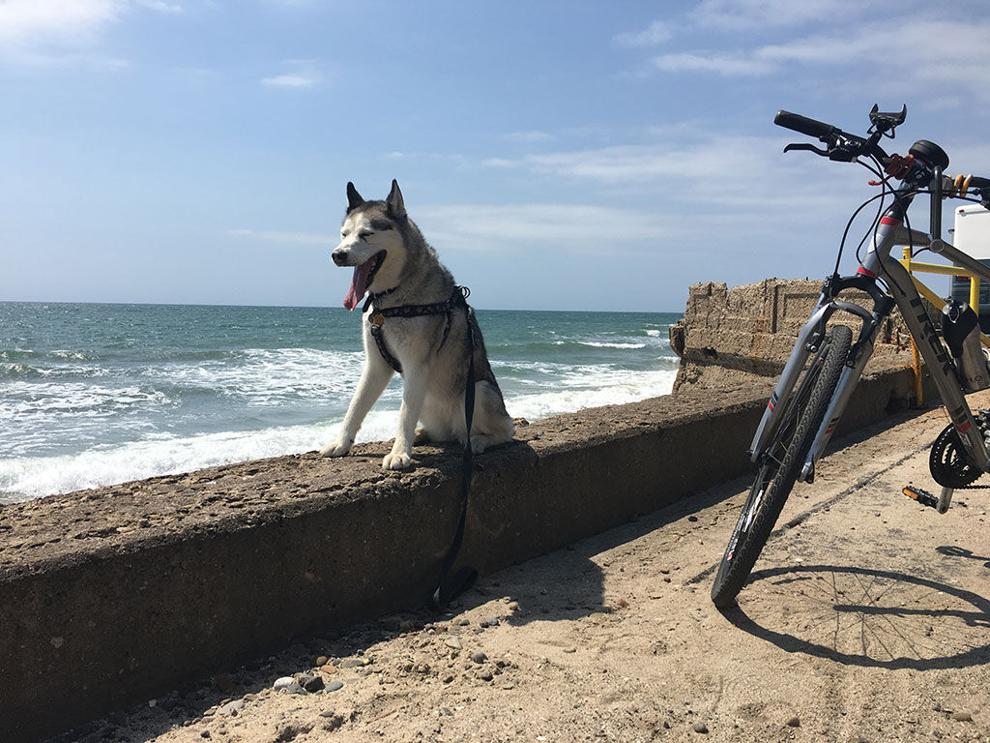 If one loves to ride bikes, Ventura County is not in short supply of easy trails for whiling away an afternoon. Although the region's bike paths may not be challenging for hardcore cyclists, for the rest of us, there's plenty to enjoy. One recent afternoon, I decided to take my ever-so-energetic husky on a long ride along the Pacific Coast Bike Route up to the new Rincon Bike Path. One thing I didn't anticipate, however, was my inability to properly calculate (from memory) the distance from Downtown Ventura to the new path. But as the saying goes, life is about the journey, not the destination.
As per our usual — and we've taken this trail a million times before — we headed along the path from the Ventura River to Emma Wood State Beach. This coastal road is brief but has a couple of decent hills to ramp up the heart rate. Getting to the Rincon Parkway from that trail is a little tricky as cars race on and off the 101, so I would recommend finding a safe way to get to Emma Wood campgrounds without crossing the street. From Emma Wood, we headed past the long line of parked RVs, packed with quiet couples, beer guzzlin' corn holers, bikini-clad beach cruisers and, of course, random snarly-faced attack dogs on, thankfully, short leashes. As we journeyed along the parkway and then past Solimar Beach, I realized that I had made a mistake. There was simply no way that we could take a leisurely ride up to the Rincon path from Downtown, and so we turned around. But the adventure wasn't over.
As we made our way back, we went through Emma Wood campgrounds and journeyed down the old Pacific Coast Highway 1, which had been beaten back by the ocean over the last hundred years or so. Once a rickety path of boards, replaced by smoother asphalt, travelling on the same road where brand-new Model-T Fords made their way up the coast is just fascinating. While other pathways may be more challenging or even more interesting, if one is looking to reminisce about the past with a nice, cool ocean breeze, the old Pacific Coast Highway is the way to do it. — Michael Sullivan
OB/GYN
1st Place
DR. TERRY COLE AT TLC OB/GYN, 3418 Loma Vista Road, suite B, Ventura, 639-9510
2nd Place
DR. PATRICK DIESFELD AT WOMEN'S HEALTH PARTNERSHIP MEDICAL GROUP, 648-2717; 168 N. Brent St., suite 407, Ventura; 3808 Las Posas Road, suite 106A, Camarillo; 110 W. Harvard Blvd., Santa Paula, 933-4437
3rd Place
DR. ADRIENNE LARA AT CELEBRATING WOMEN CENTER, 1801 Solar Drive, #155, Oxnard, 988-7577
optometrist
1st Place
DR. KRISTOPHER SKROMME AT TWO TREES OPTOMETRY, 801 S. Victoria Ave., #206, Ventura
2nd Place
DR. DONALD K. STEENSMA, 465 W. Channel Islands Blvd., Port Hueneme, 486-3585
3rd Place
FRICK OPTOMETRY, 10225 Telephone Rd, Ventura, 647-4950
Personal Trainer
1st Place
BREE COCHRAN, 360-609-1506
2nd Place
STEPHANIE REYNOLDS AT FITZONE, 4756 Telephone Road, #3, Ventura, 394-5103
3rd Place
JAMI KLEIN AT V-FIT, 4538 Westinghouse St., Ventura, 535-4277
Pilates Instructor
1st Place
KATHY LOPEZ AT STUDIO BE, 1455 E. Main St., suite 200, Ventura, 844-3425
2nd Place
GAIL DeSART AT MIND & BODY WELLNESS STUDIO, 1445 Donlon St., suite 9, Ventura, 654-8354
3rd Place
PAMELA PILKENTON AT GYROTONIC VENTURA, formerly VENTURA PILATES & SPIRALING ARTS STUDIO, 39 S. Oak St., Ventura, 648-4191
Pilates Studio
1st Place
MIND & BODY WELLNESS STUDIO, 1445 Donlon St., suite 9, Ventura, 654-8354
2nd Place
GYROTONIC VENTURA, formerly VENTURA PILATES & SPIRALING ARTS STUDIO,  39 S. Oak St.,  Ventura,  648-4191
3rd Place
PILATES INFLUENCE, 3150 S. Harbor Blvd., Oxnard, 479-1066 
Yoga Instructor
1st Place
AUDREY WALZER AT CAMARILLO YOGA CENTER, 5800 Santa Rosa Road, suite 127, Camarillo, 484-8810
2nd Place
PIXIE KASTRUP AT YOGA JONES, 105 S. Oak St., suite 200, Ventura, 643-5669 (or 643-JONZ)
3rd Place
MARIBETH HAMMOND AT THE YOGA CHANNEL AT SILVERSTRAND BEACH, 2520 Roosevelt Blvd., Oxnard, 984-2520
Yoga Studio
1st Place
CAMARILLO YOGA CENTER, 5800 Santa Rosa Road, suite 127, Camarillo, 484-8810
2nd Place
YOGA JONES, 105 S. Oak St., suite 200, Ventura, 643-5669 (or 643-JONZ)
3rd Place
THE YOGA CHANNEL AT SILVERSTAND BEACH, 2520 Roosevelt Blvd., Oxnard, 984-2520